Dessert with nectarines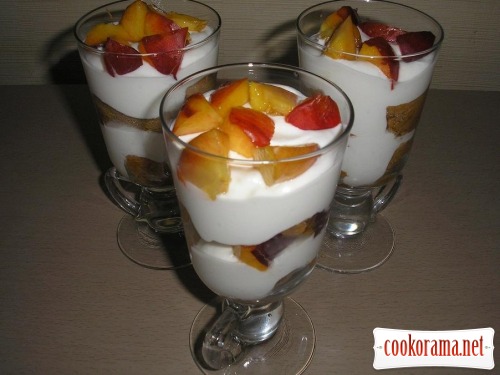 Ingridients
3 шт.
400 ml
2 spoon
6 шт.
1 tsp.
Preparation
Pour instant coffee with 50 ml of hot boiled water, do not add sugar. Let it cool. Mix sour cream with sugar powder. Cut nectarines in small pieces.
On the bottom of the glass put broken cookies by 1 pcs. Pour cookies with cooled coffee.
Spread on cookies 1-2 tbsp of sour cream.
Top with pieces of nectarine.
Repeat all again in the same order. Put dessert in the fridge for 30 min.