Flan with chocolate filling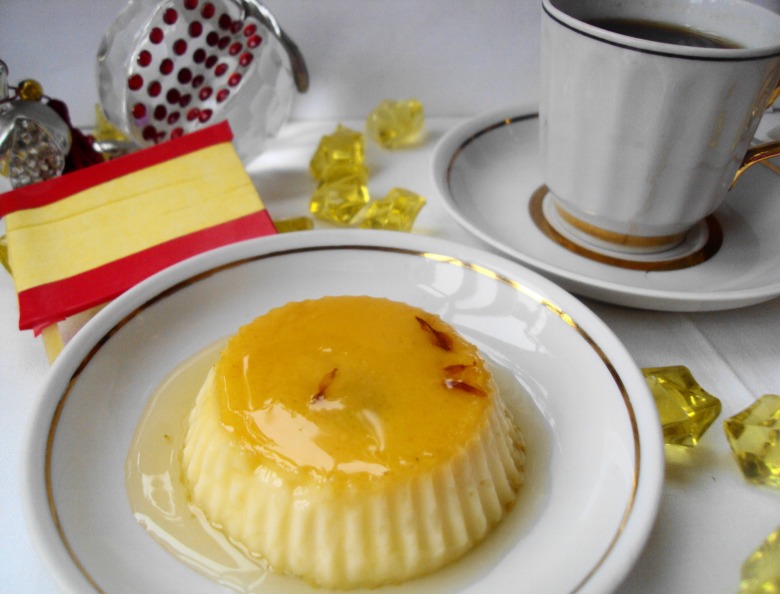 Ingridients
CARAMEL
50 g.
20 g.
10 g.
FLAN
1 шт.
2 шт.
200 g.
200 g.
CHOCOLATE CREAM
50 g.
40 g.
40 g.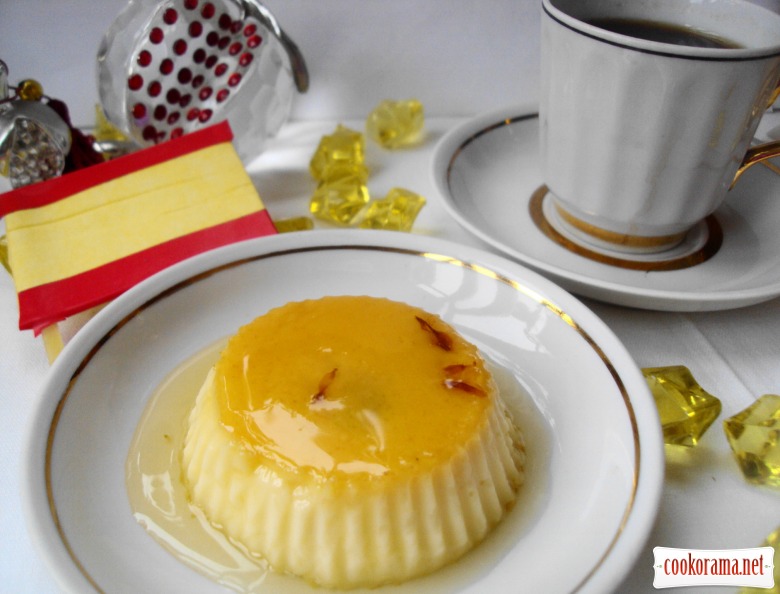 History of flan dates to the Roman era, where it was called "tyropatina". Very popular in the Middle Ages.
Pie was baked from pastry, that at baking in the form rose strongly, inflated a bubble and in the middle of it formed voids. Then that bubble was cut off and cavity was cleaned and filled with sweet fruit and other toppings. With some toppings cakes were baked for a few minutes, with some — were left cold.
Translated from the ancient French «flan» means a flat cake, in Spanish — altoalemana flado. Depending on the filling flans were served as a snack or as a dessert.
There are a lot of recipes of flans for all tastes.
In Spain and France flan has another meaning — dessert –crème- caramel. I present one of the variants.

Preparation:
CARAMEL: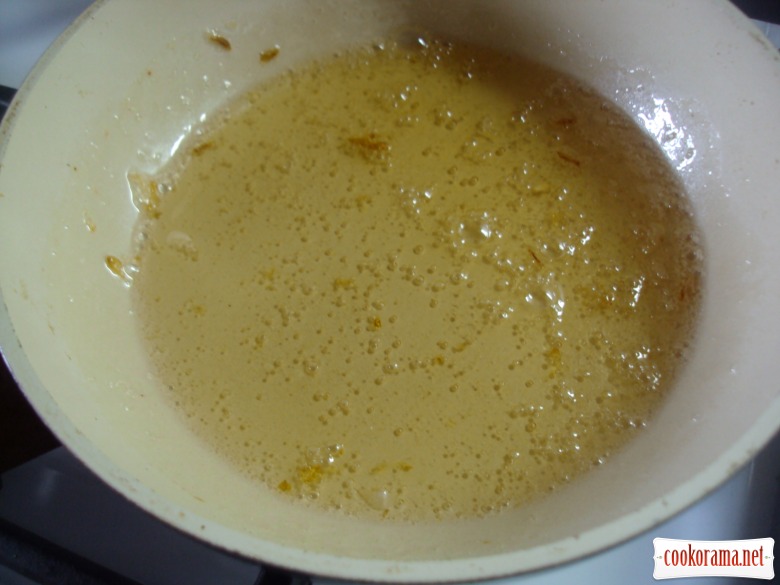 Melt sugar with water and lemon juice in a pan with thick bottom. Caramel should be quiet light, as burnt it bitters.
Smear bottom and if possible walls of dish, in which you`ll cook flan with caramel.
FLAN: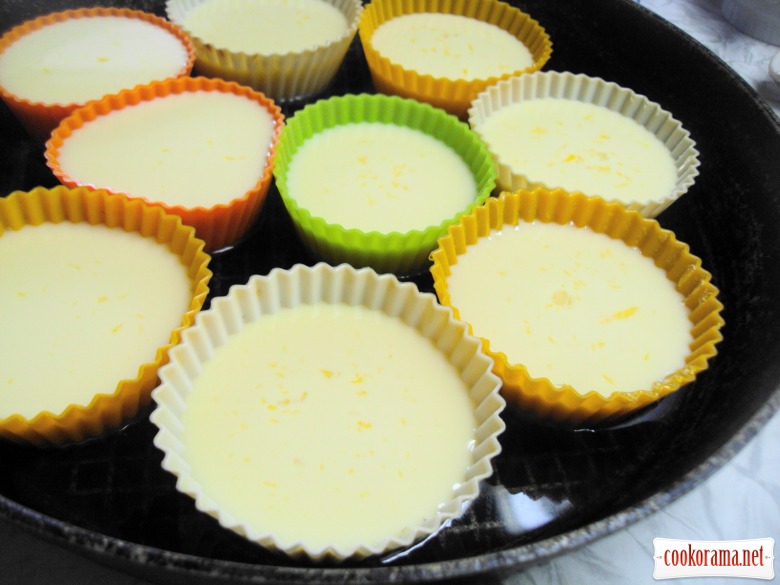 Heat oven at 180*С.
In a deep bowl whisk all the ingredients for flan to get smooth mass.
Greased with caramel molds for flan (I have molds for muffin) fill at 3/4 with egg-cream mass.
Put molds in a big, filled with hot water for 2/3 container. Be careful, not to get water inside.
Bake flan for 20 min.
CHOCOLATE CREAM: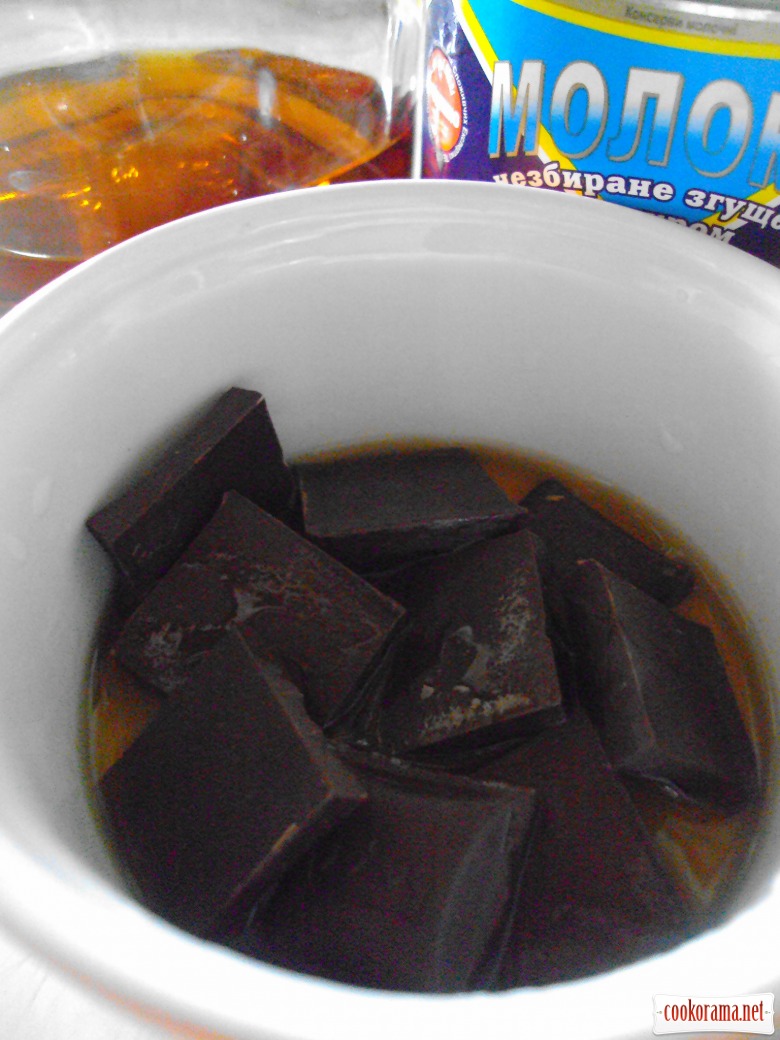 While the flan is baking, prepare cream: melt chocolate with cognac in microwave or water bath, add two tablespoons of condensed milk and mix well. Put this mixture into a pastry bag (syringe).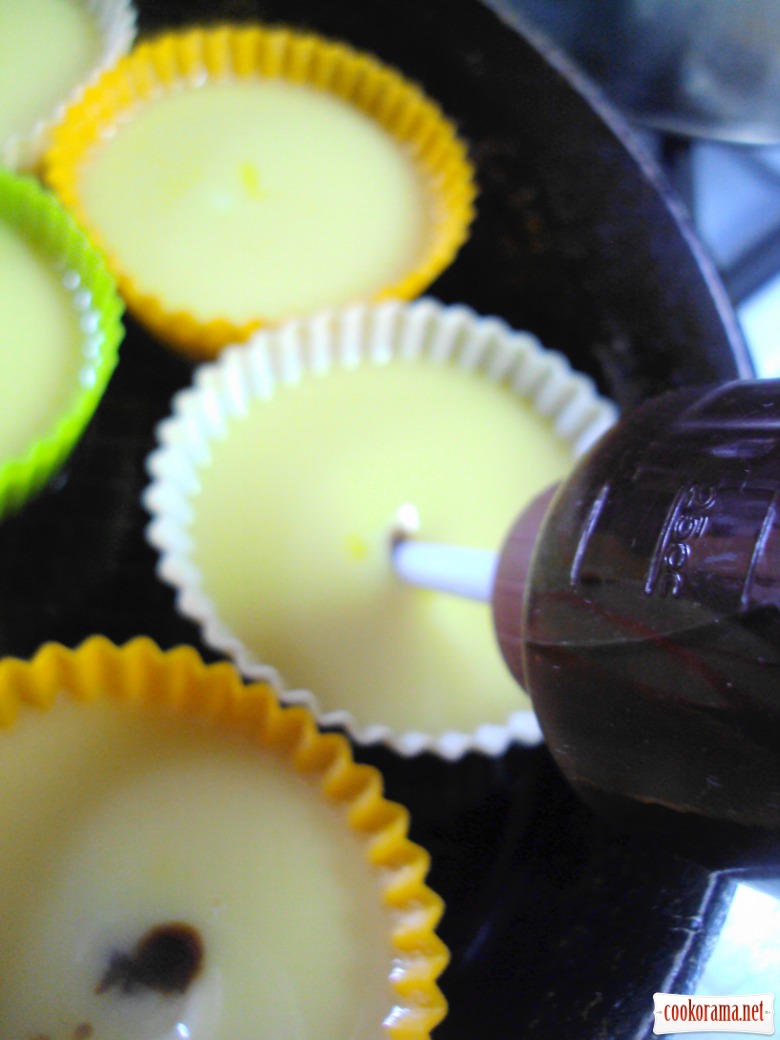 In 20 mmin take flan out from the oven. Gently squeeze chocolate cream out of the syringe into the center of a flan (without rabidity).
Put flan in the oven again and continue to bake for 15 min.
Coll ready flan at a room temperature, then put in the fridge.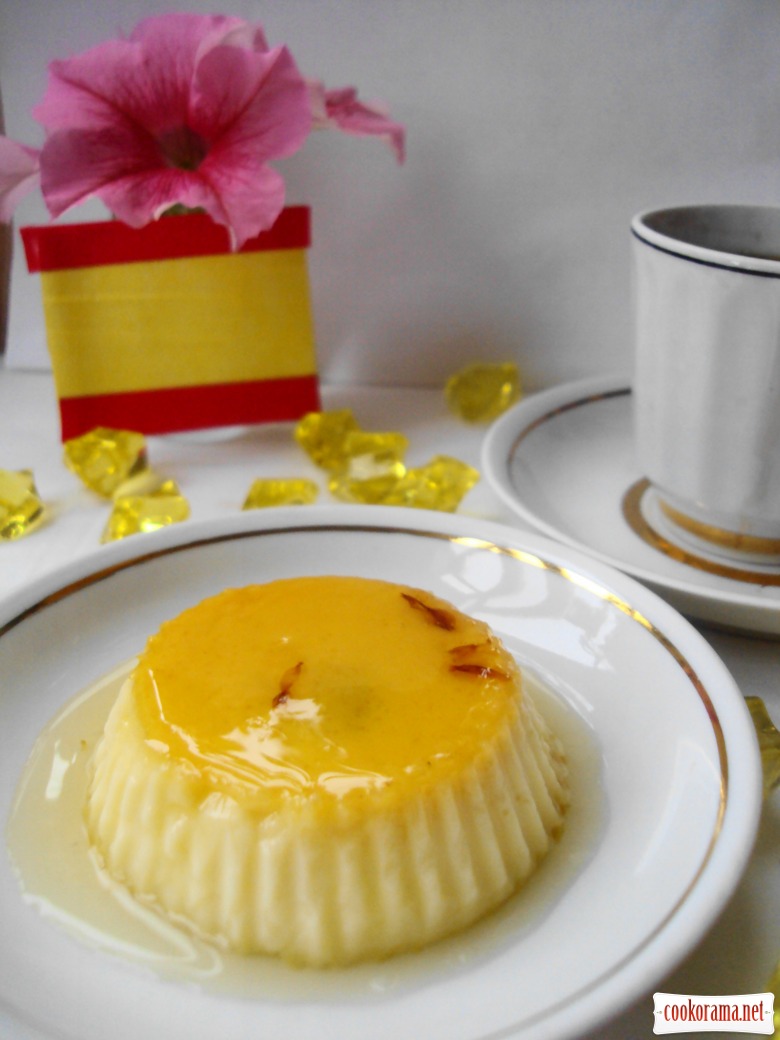 Take out from the molds before serving.
To get out of the mold, just move with a sharp knife on the edge of mold and flip on the plate.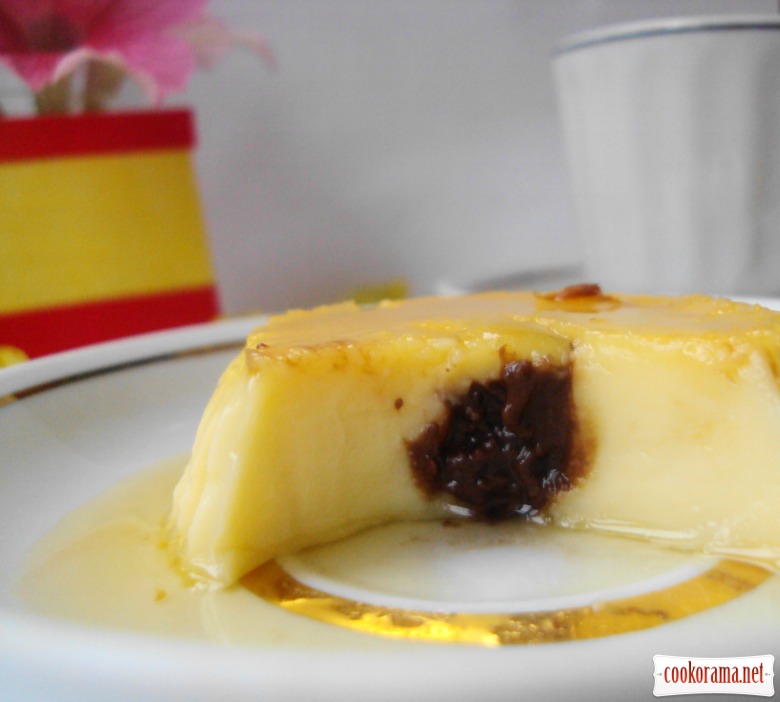 Divine pleasure!!!