Twisted butter cookies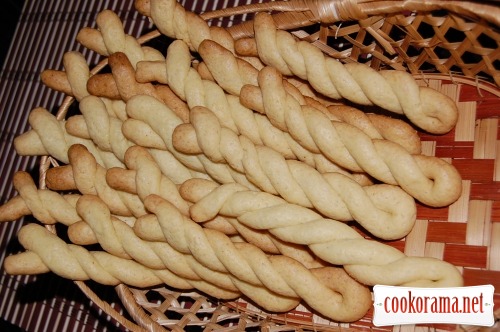 Ingridients
100 g.
100 g.
1 шт.
250 g.
10 g.

Tasty butter cookies. Was cooked especially, To fully enjoy tea from new mug by COOKORAMA. Everyone liked a lot – both cookies and tea: mug was moved from hands to hands- my family liked it a lot. Thanks again for a nice gift

PREPARATION
Pound butter with sugar into loose mass:
Add egg, flour, knead dough:
Divide dough into pieces as a big nut:
Roll each piece into a thin rope:
And twist it:
Bake for 15 min at 180*С:
Bon Appetite!