Purple currant cookies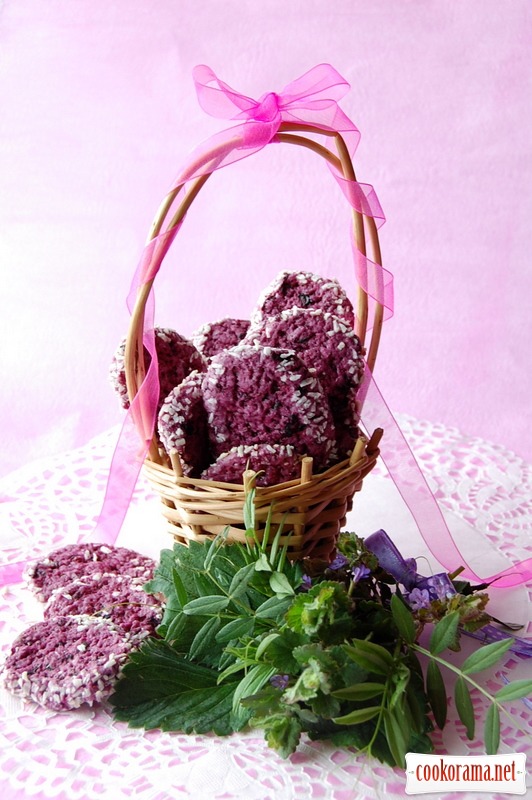 Ingridients
100 g.
100 g.
200 g.
120 g.
60 g.
20 g.
200 g.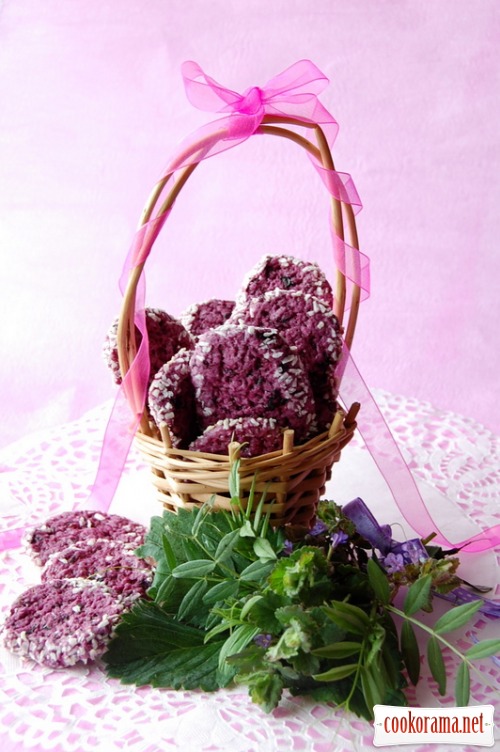 So beautiful cookies that I want to cook it only for this

. But, surprisingly, it is also tasty

Preparation
Mix butter with sugar.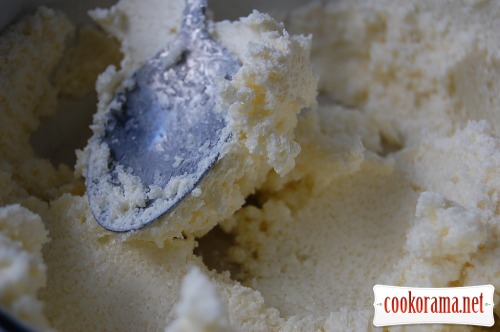 Add frozen currant and mix well. Mix so, the half of the berries will stay not grinded.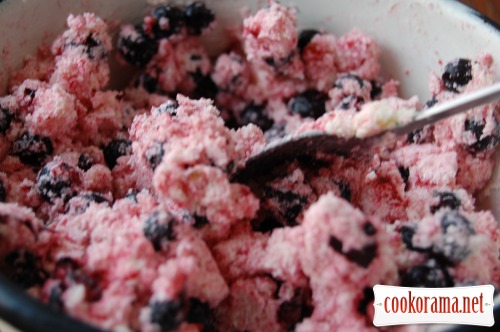 Add 2 tbsp of coconut, lemon peel, flour, semolina. Mix it.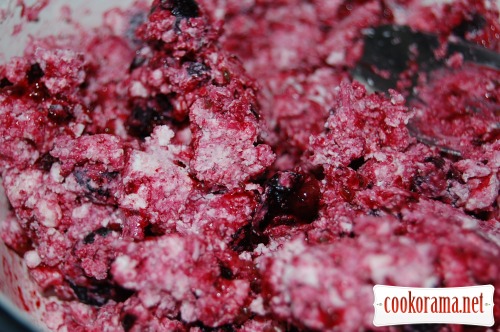 Make a sausage with 5-6 сm in diameter, roll it in s coconut and put in the freezer for 30 min. Cit into pieces of 1,5-2 сm thick.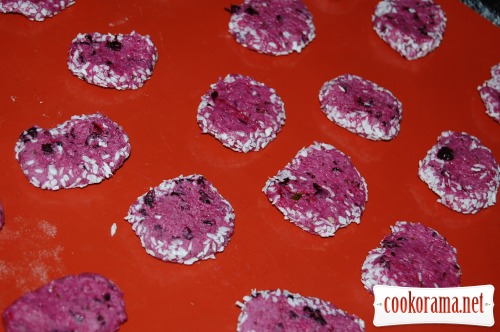 Bake for 15 min at 180*С. If you`ll bake for too long- you`ll have pale color. Be careful!
Cookies will be soft, with bitterness and currant taste.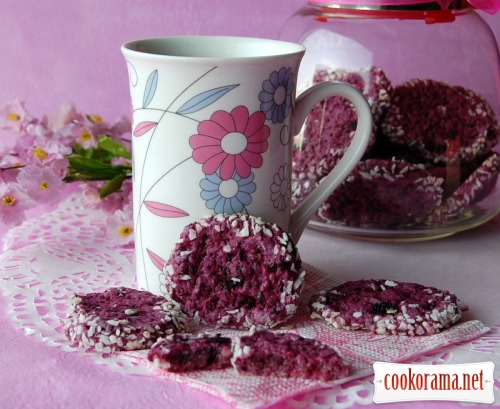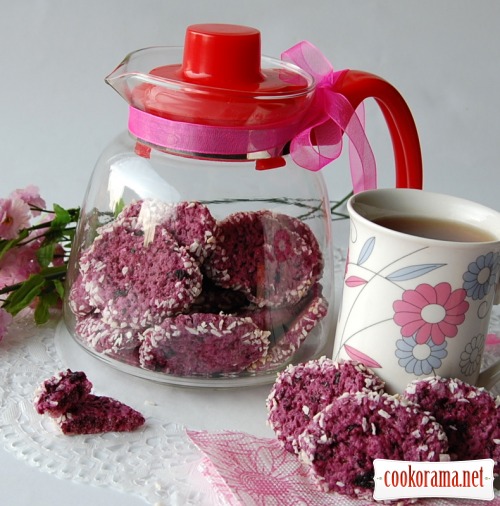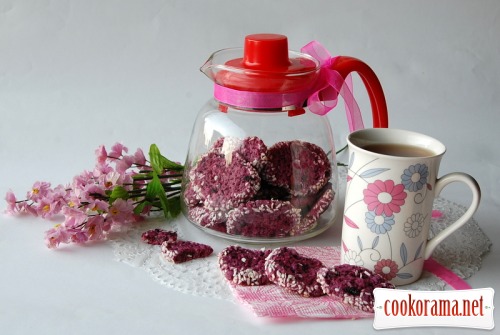 Bon appetite!
645

22 May 2011, 08:29