Homemade oatmeal cookies with chocolate crumbs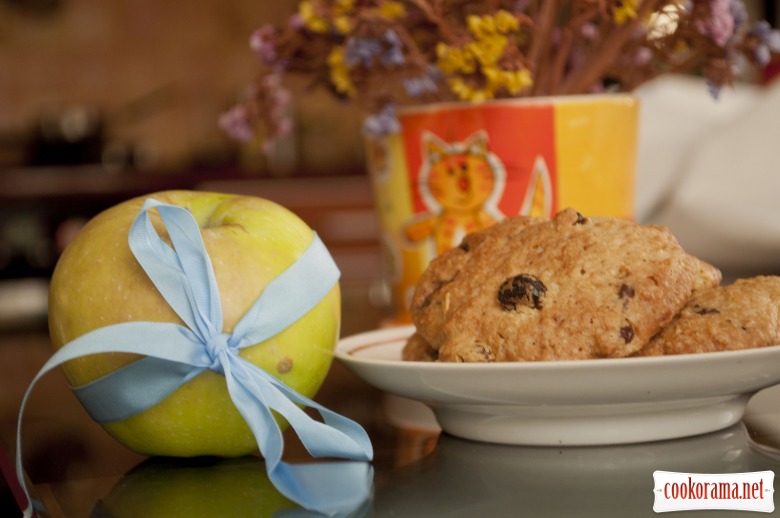 Ingridients
200 g.
300 g.
200 g.
2 шт.
1 tsp.
2 spoon
300 g.

baking soda (slaked with vinegar)

2/3 tsp.
1 tsp.
1/2 glass
100 g.
I like «store» oatmeal cookies very much. Parents are most fond of my oatmeal. It is very simple to prepare, nourishing. It can be stored for several days without losing its taste.

Preparation
Mix butter with sugar.
Add eggs, vanilla, cinnamon, milk. Stir it.
Add slaked soda, baking powder, salt, flour. Grind oat flakes to a state of coarse flour in blender.
Add ground flakes, steamed raisins and diced (size as raisin) chocolate.
Spread with spoon future cookies on covered with parchment baking sheet. Distance between cookies should be at least 5 сm. Cookies, after baking, will be large — to 10 cm in diameter. (If you like small ones – spread with tea spoon.) I got 27 large cookies.
Bake at 175 ℃ till golden color.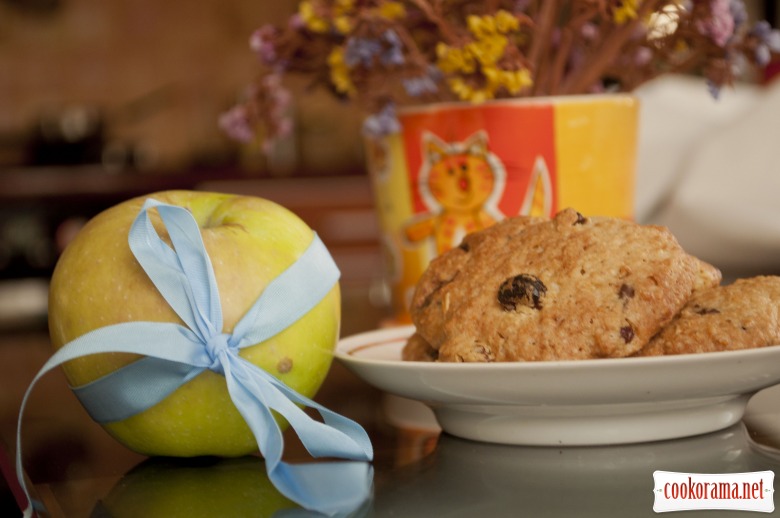 Top of recipe "Homemade oatmeal cookies with chocolate crumbs"