Cookies "Witch`s Fingers"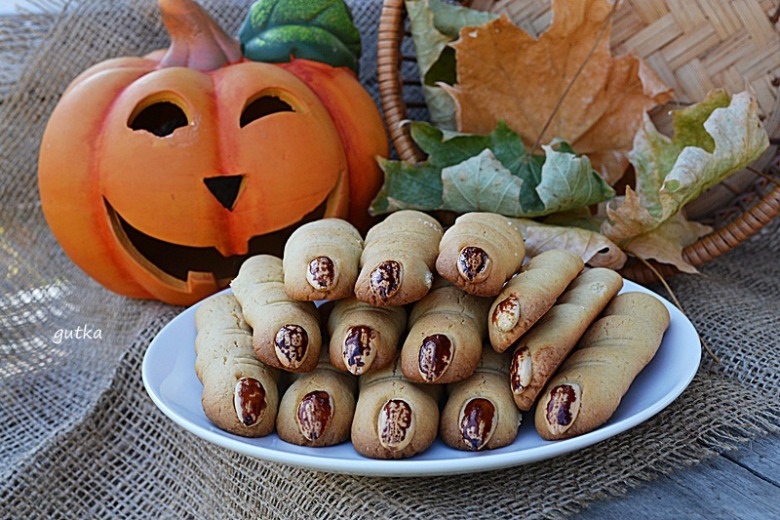 Ingridients
300 g.
110 g.
100 g.
1 шт.
15 g.
30 шт.
For sweet-terrible menu on Halloween recommend simple shortbread «Witch`s Fingers ».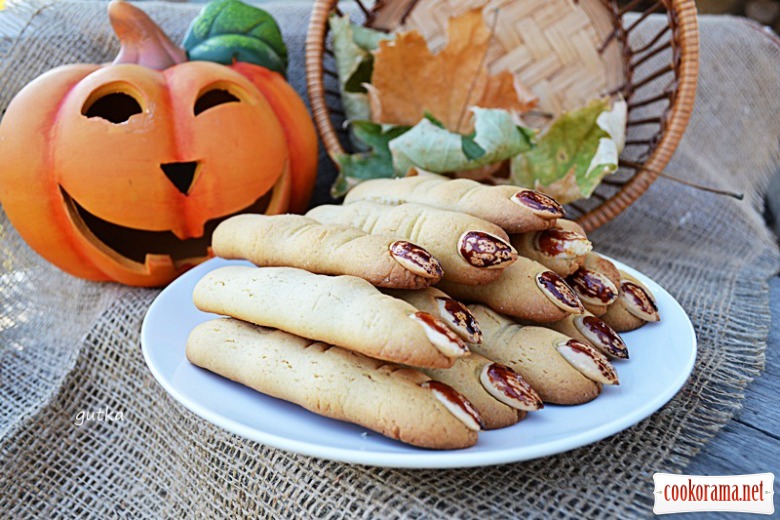 Preparation
— in bowl mix room temperature butter, sugar powder and egg; add salt and part of flour with baking powder, mix it.
— put rest of flour on work surface and quickly knead smooth, not sticky dough.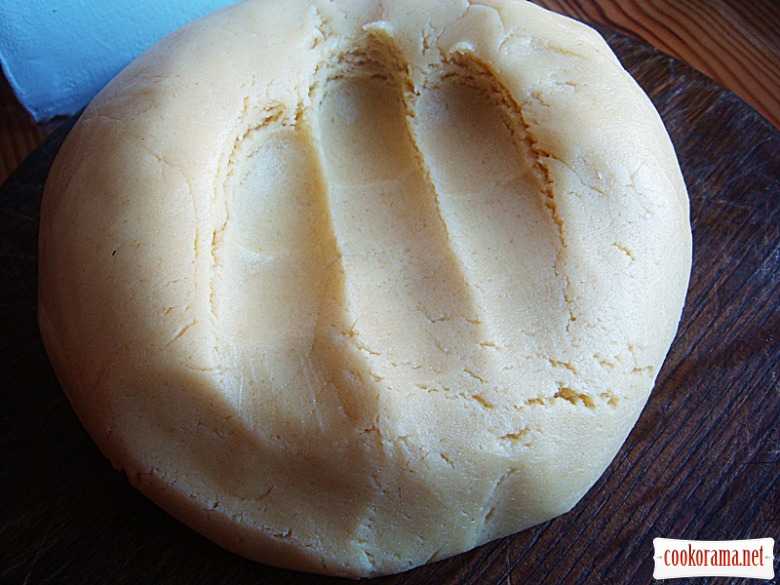 — wrap dough in food film, put in the fridge for 20 min.
— then make sausage from dough, divide it in 30 equal parts.
— form a thin finger from each piece.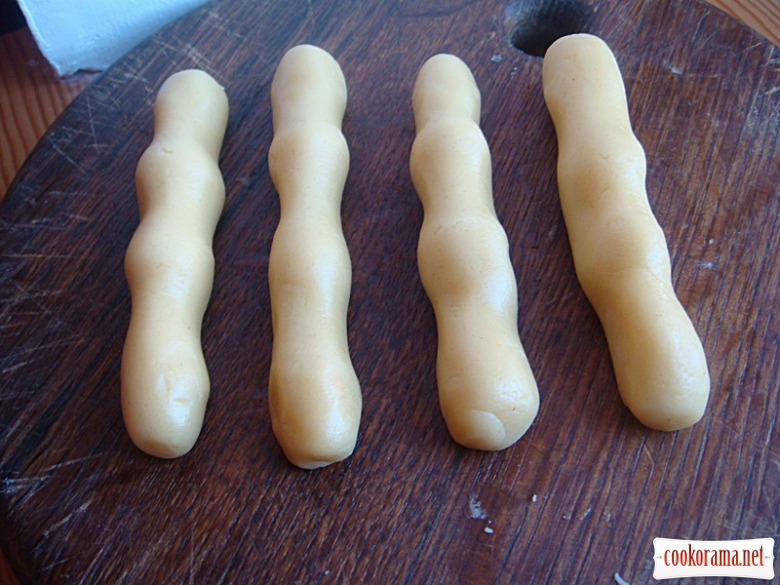 — at one end of the finger insert almonds.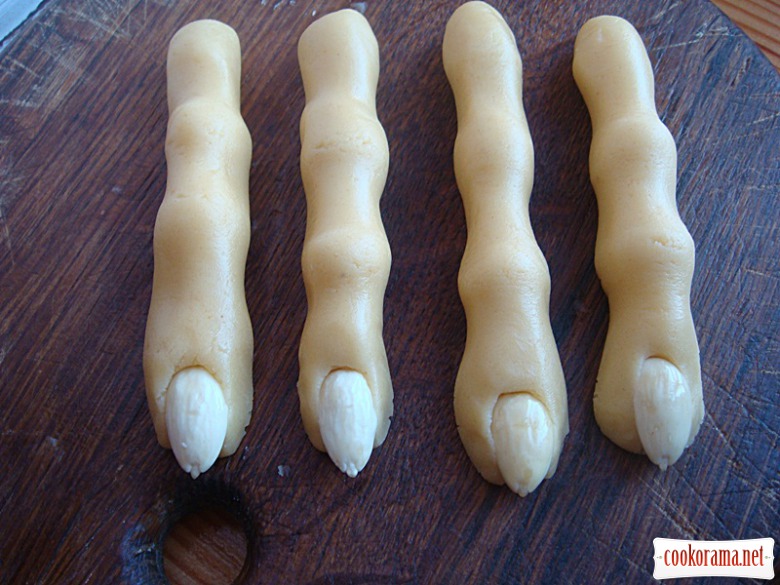 — make picture with back of knife.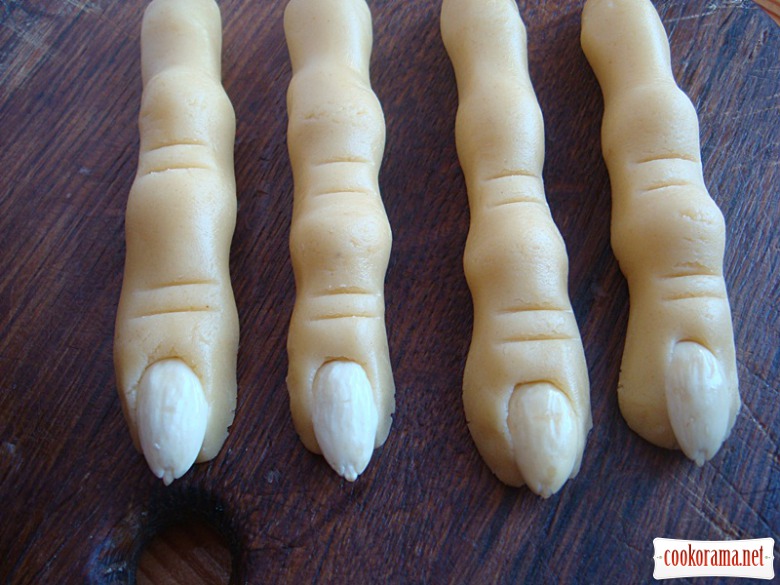 — spread fingers on cooking paper.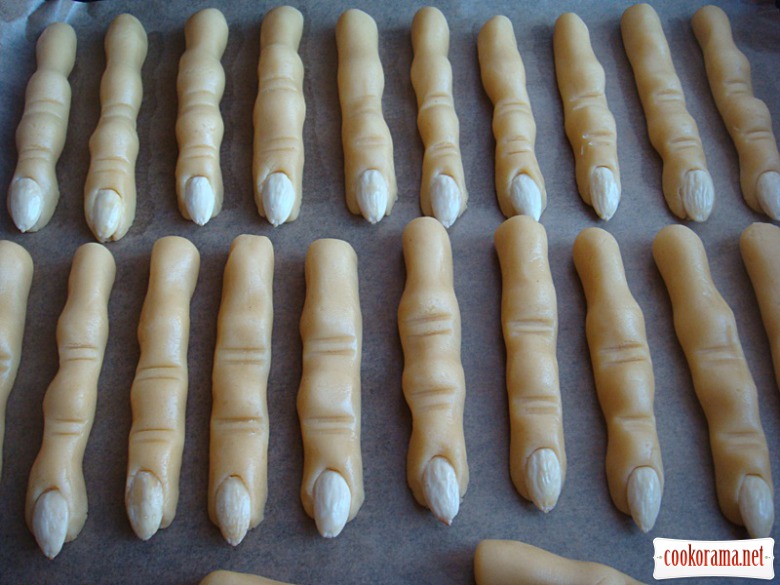 — paint nails with any red jam.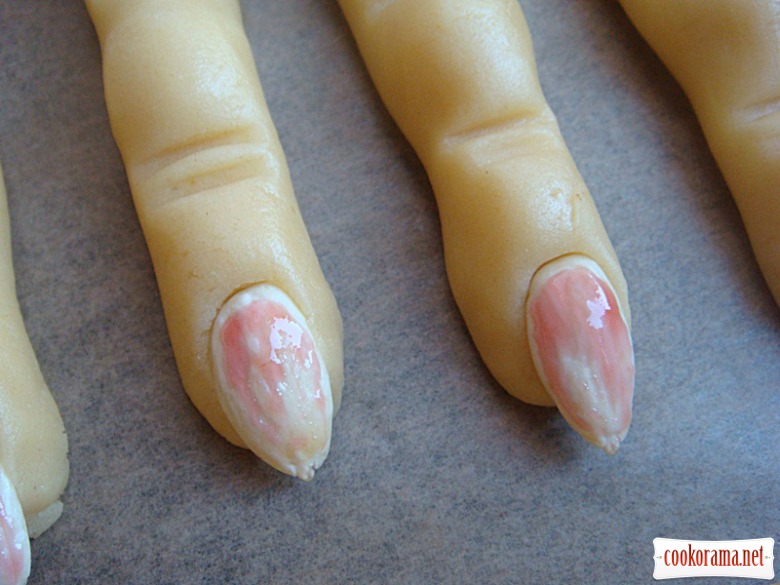 Put them in heated oven at 180 C for 15-20 min.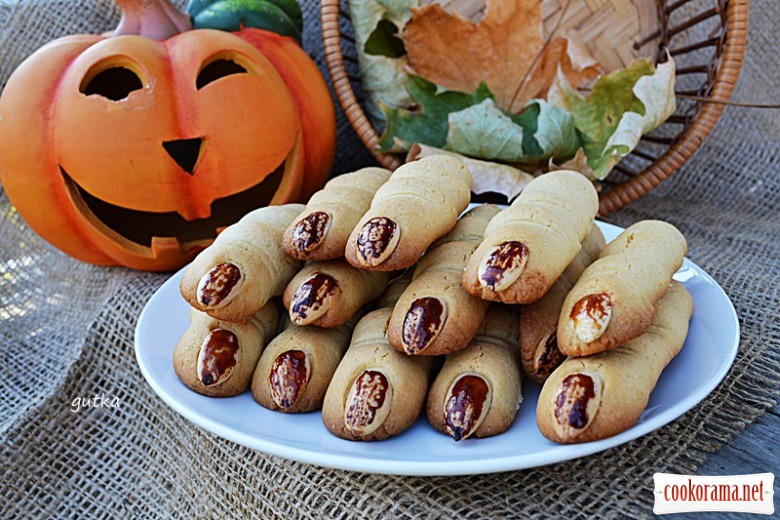 Bon Appetite!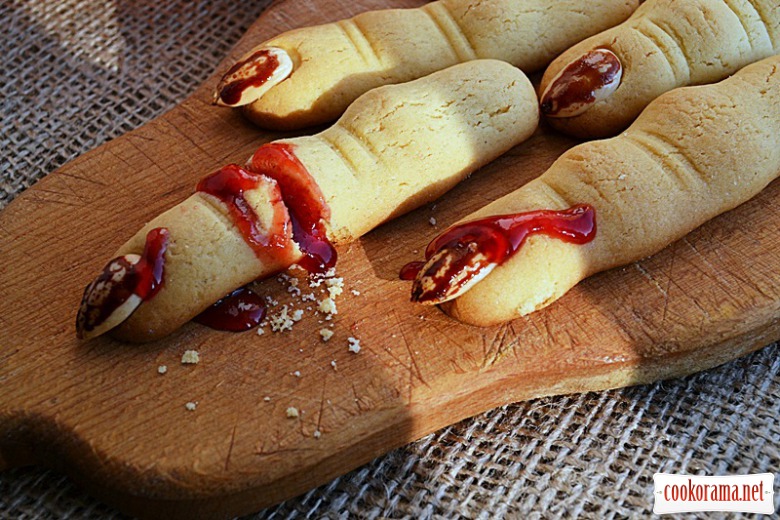 687

30 October 2014, 15:21