Cookies "I love Cookorama"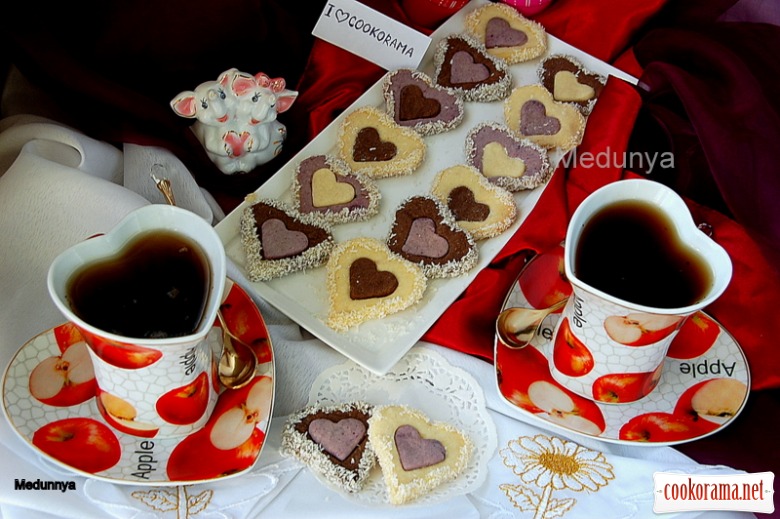 Ingridients
125 g.
190 ml
1 шт.
15 g.
420 g.
1 spoon
2 spoon
3 spoon
3 spoon
3 spoon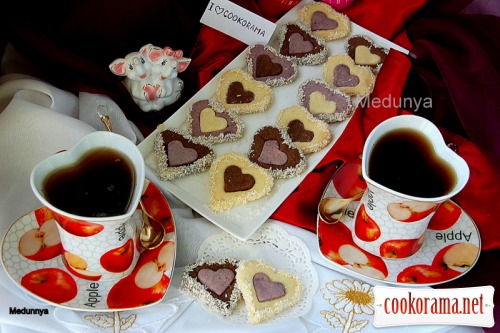 Once given theme of our February competition — recipes for the day of St. Valentine, as well as an expression of love for all our fellow men and Cookorama, I cooked such crispy and tender symbolic cookies. Cookies during preparation safely vary with each other by pieces of soul and this is even better. As all of us here — everyone gives something and on this place gets something else. Cookies, by themselves, with honey. Well in any way Medunya should express love with honey. And since it has been argued that cooler than recipe can only be videorecipe — above all represent my video — cartoon. Within three days, I worked as an operator, director, animator and creative director. It's hard. But it's nice. Watch it!


PREPARATION
Mix butter with powder into fluffy mass. Add egg and mix well.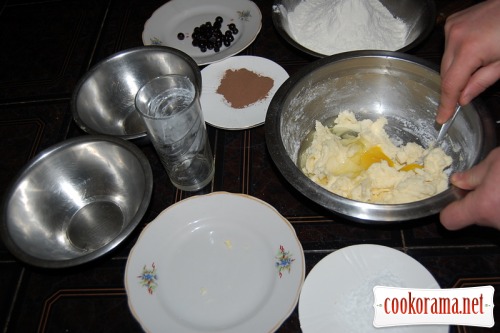 Add flour and starch.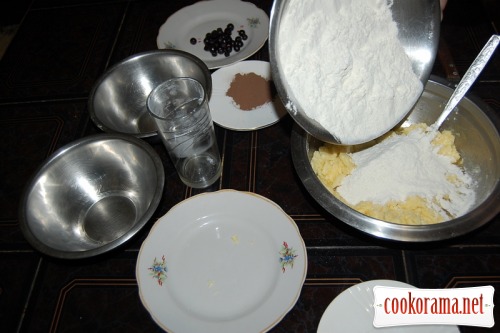 Divide dough in 3 parts.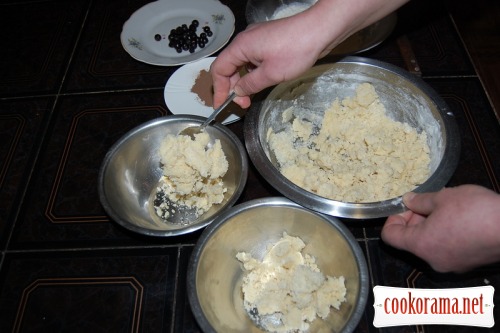 Add to one currants and additionally 3 tbsp of flour, in second — cocoa, in third – vanilla sugar.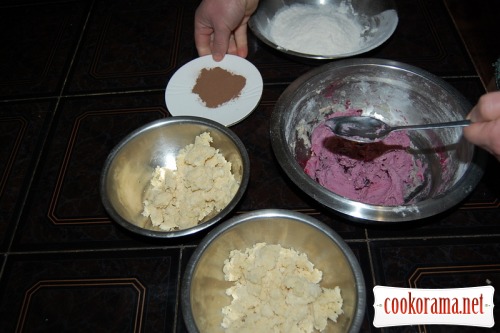 Put each type of dough in foil and put in fridge for 30 min.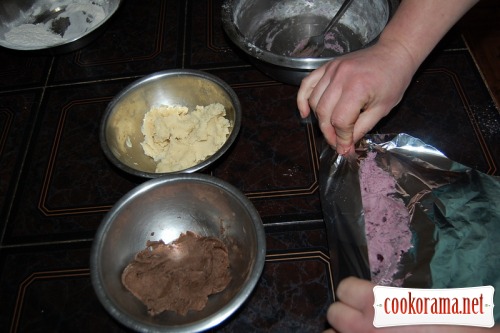 Roll dough at 0,5 сm thick and cut out hearts. Cut off hearts inside with smaller mold. Change small hearts in various places from different cookies.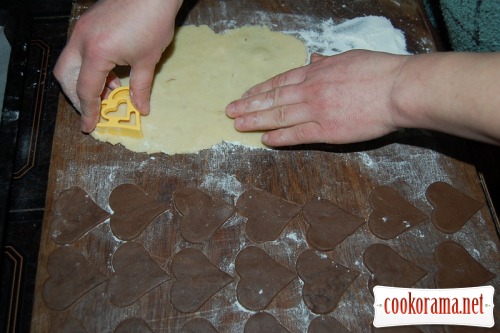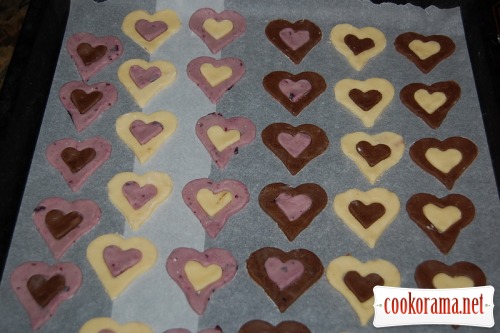 Bake for 7-8 min at 180 ℃.
Cool ready cookies, roll sides in honey, then in coconut.
Savor with good mood, remembering the entire community of Cookorama.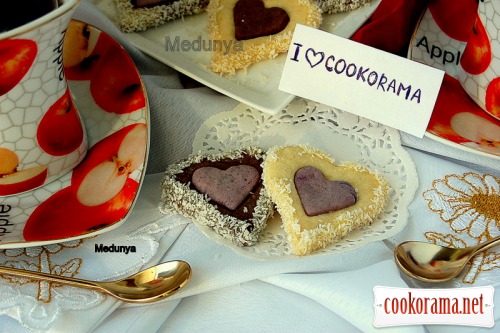 Well, actually very humorous cartoon clip — for all users of Cookorama.