Christmas stars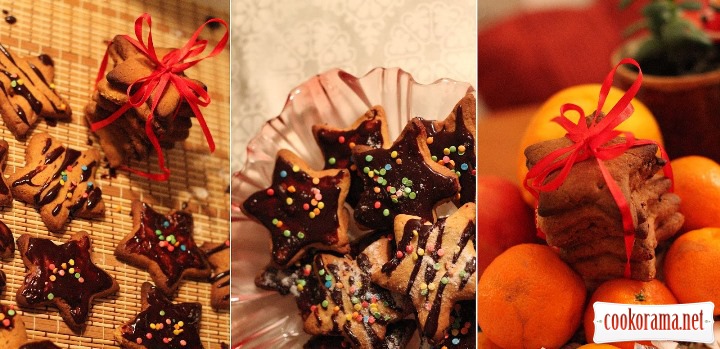 Ingridients
125 g.
1 шт.
125 g.
1 glass
1 tsp.
з 1 шт.
2-3 шт.
1/2 glass
Preparartion
Sprinkle flour on board, add baking powder (or take half tsp of soda, slaked with vinegar), butter and stir it.

Add half of sugar to egg, and, stirring well, add to flour with butter.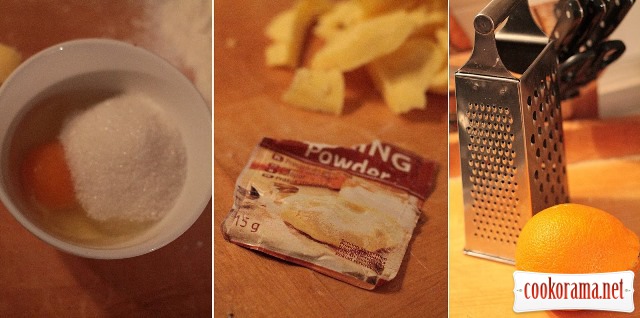 Grate orange zest, peel nuts and stir all together.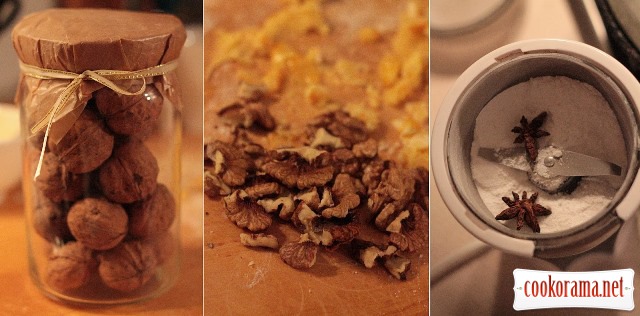 Grind in a coffee grinder into powder the second half of sugar with anise stars and add aromatic powder to dough. Add a little more flour — if necessary. Flour here in general «by eye» — how much will take, most importantly that dough isn`t tight, but soft and elastic. Roll to 2-3 mm and cut off stars (or other shapes — but not very detailed — dough is quite delicate and during baking spreads slightly).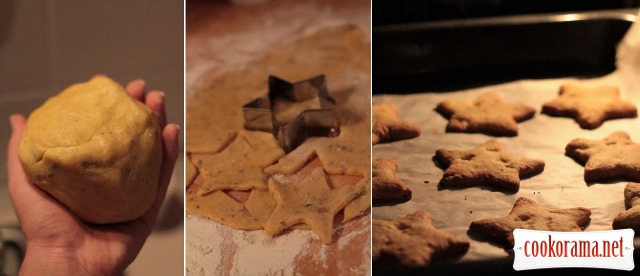 Bake on parchment for 10 min at 180℃, but not longer! Once they become brown – take out.
If you want to make glaze — melt chocolate with some water and tsp of anise -sugar powder in water bath.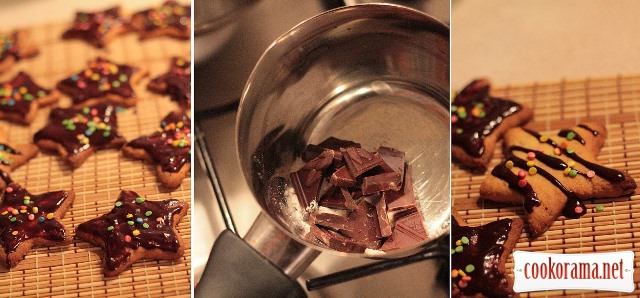 Smear cookies after they cool a bit and sprinkle, if desired colored sugar toppings for baking.
At first I made holes in them, to hang on Christmas tree. Then decided, that can eat them without holes, and skip that fun

654

04 December 2014, 13:24