Almond cookies with lime peel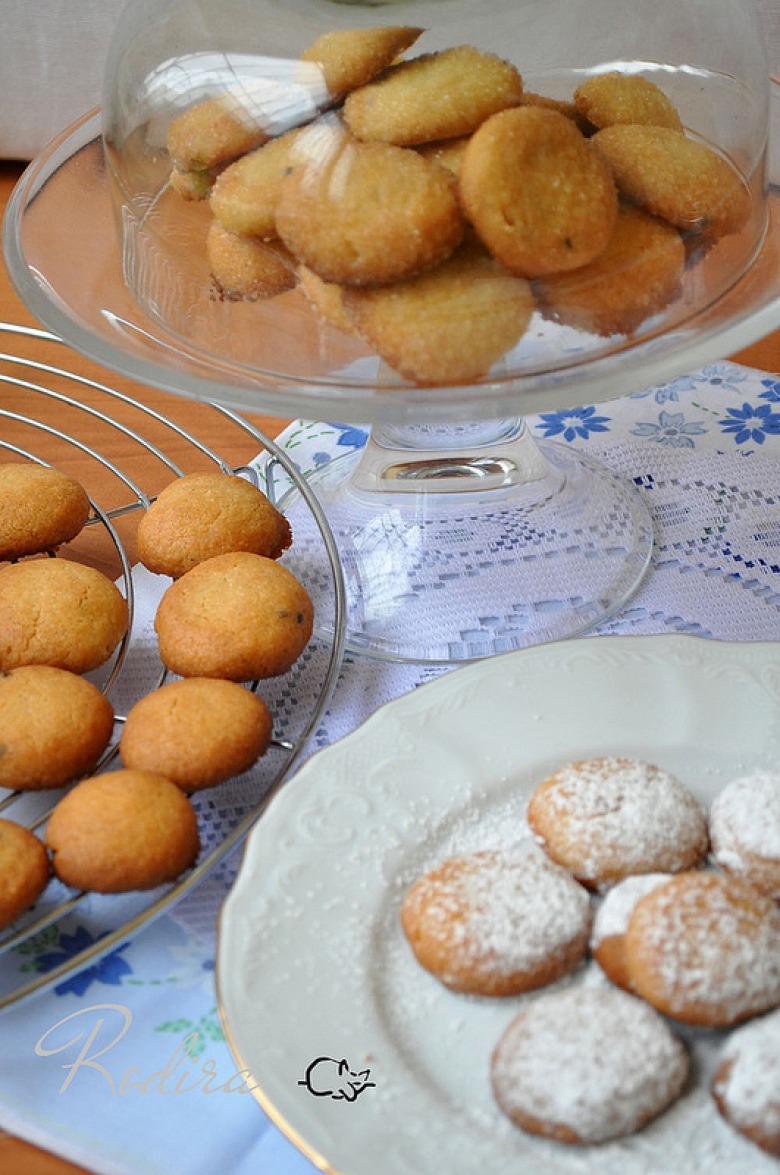 Ingridients
butter (mild room temperature)

150 g.
200 g.
1 шт.
210 g.
20 g.
5 g.
5 g.

salt (sea flower 'Fleur de Sel')

125 glass
I have a lot of recipes. I slowly «catch up» this long silence .



Very easy to use (and that delicious!) Cookie option: you can do in advance workpiece to have in store in the absence of time, especially as the workpiece should stay in cold.
You can also change the recipe, rather supplements: instead of lime peel, use lemon or orange, instead of lime juice — lemon, orange or liqueur Cointreau.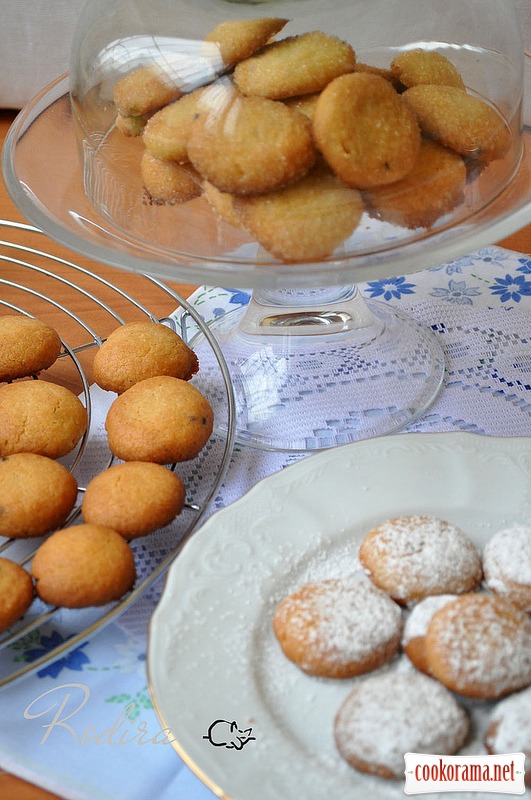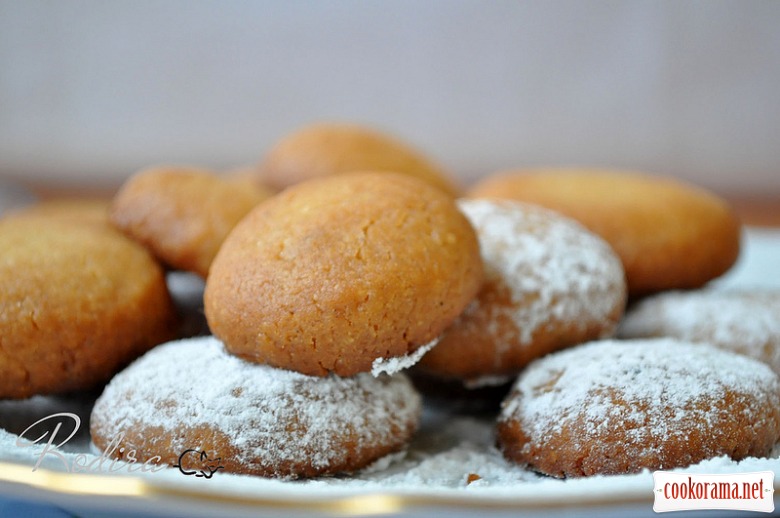 Instead of almonds you can take any other nuts — pistachios, hazelnuts.
Choose, vary, modify, customize to fit your taste preferences.

Capacity of measuring cup 250 ml.
Instead of flower salt, simple sea is suitable.

Preparation:
Mix butter with sugar powder into light airy cream. Continue stirring, gradually pour one egg. Add peel, lime juice and vanilla essence.
Sift flour with baking powder and salt, add almonds and mix into a homogeneous mass. (If it is very soft send in the refrigerator for half an hour to harden it.)
Divide dough in 2 equail parts. Sprikle with flour working surface and roll each part into sausage for about 4 сm in diameter. Wrap with cling film and send it in the freezer for at least an hour — hour and a half.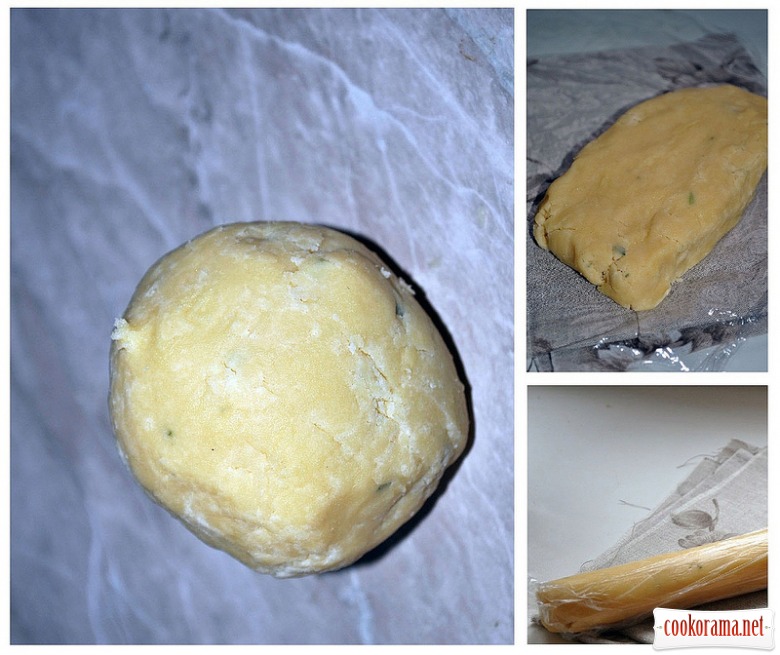 Heat the oven at 180 ℃. Cover sheets with baking paper.
Get the dough from the freezer, release of the film and cut with a sharp knife to discs thickness of about 7-8 mm. From each disc roll in palms balls weighing about 15 grams., then press it.

Disks lay on a baking sheet, covered with baking paper, at some distance from each other. Sheets with workpieces send to the refrigerator for 15 min, turn on the oven and heat it at 180 ℃.
Bake for about 10-12 min, to a slight blush. Cool it and remove from baking sheet.
Cool it down. If you wish sprinkle with powdered sugar.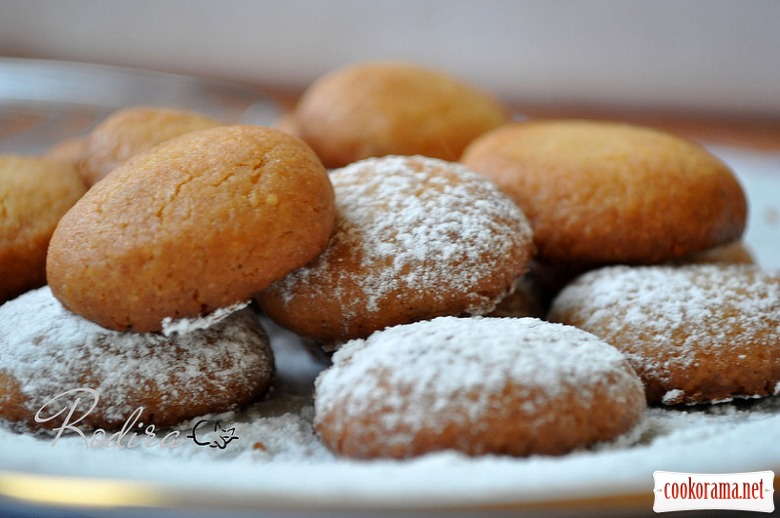 From this amount of food I got 60 pieces of cookies with diameter of 3 cm. It was for me and husband for 2 days

.