Salad "Swan tenderness"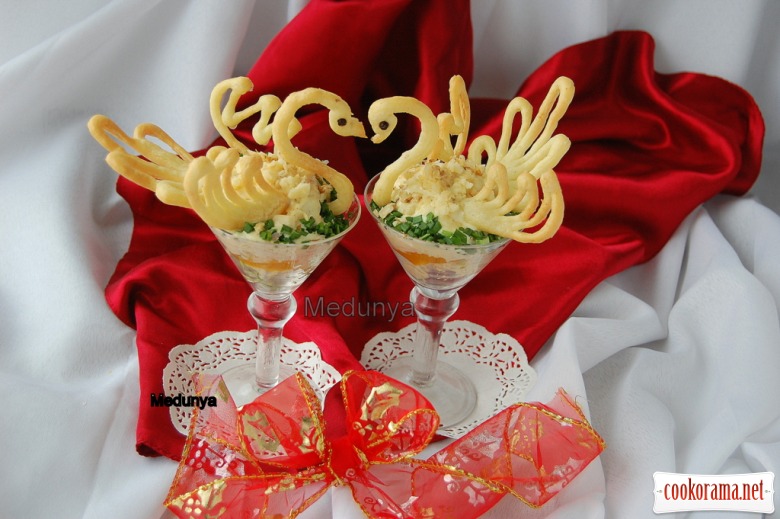 Ingridients
Salad
1 шт.
50 g.
2 шт.
6-7 шт.
4 шт.
4 spoon
Choux pastry
1 шт.
45 g.
15 g.
40 g.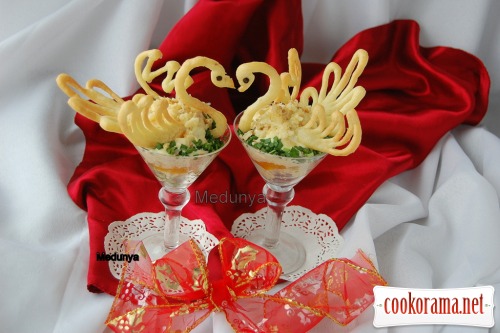 Very delicate salad with a pleasant taste. Perfect for a romantic dinner.

PREPARATION
Choux pastry for swans:
Boil water with butter and pinch of salt. Pour salt and stir well into smooth mass for 1 min over low heat. Remove from heat and add egg. Stir well.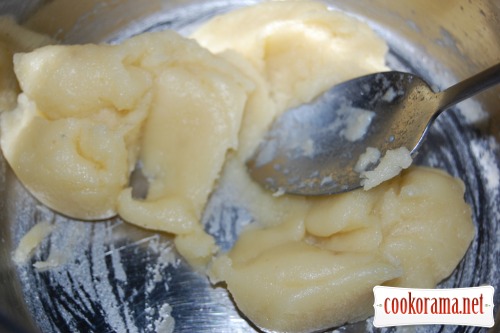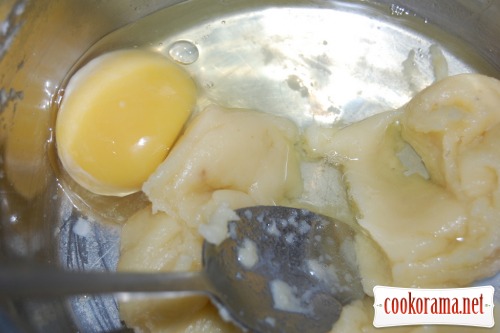 With culinary syringe squeeze on baking sheet, covered with cooking paper, necks, wings and tails for swans.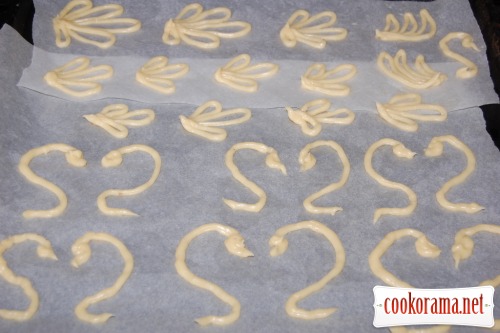 Bake for 15-17 min at 180 ℃ (or till lightly golden color). On second baking sheet I put black pepper as swan`s eye during dough baking – it was a good idea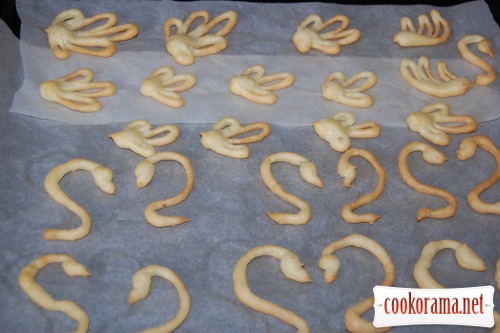 For salad disassemble chicken breast, boiled with spices (black pepper and allspice, coriander, in the end — bay leaf) into thin fibers. Chop cheese, onion, lettuce finely. Slice mango.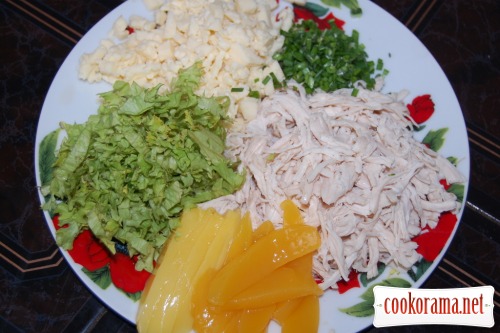 Spread portions of salads by layers in glasses, to get hill in the middle:
Lettuce — cheese — mango — breast – spoon of mayonnaise – cheese with chopped nuts.
By diameter – sliced onion. Put in salad neck, tail and wings of swans.
It is beautifully to serve these salads alongside a glass to glass. Then necks of swans form a romantic heart.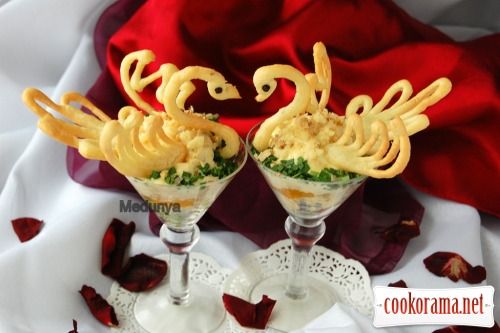 This is exactly what should pleasantly surprise lovers and should cause their smile.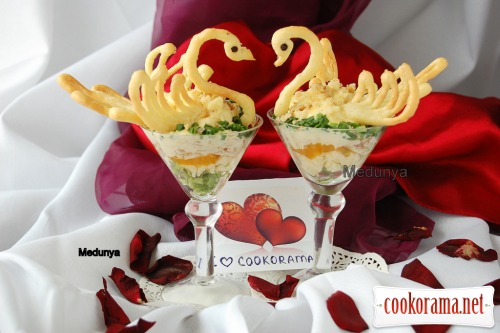 Bon Appetite!