Cheesecake in pumpkin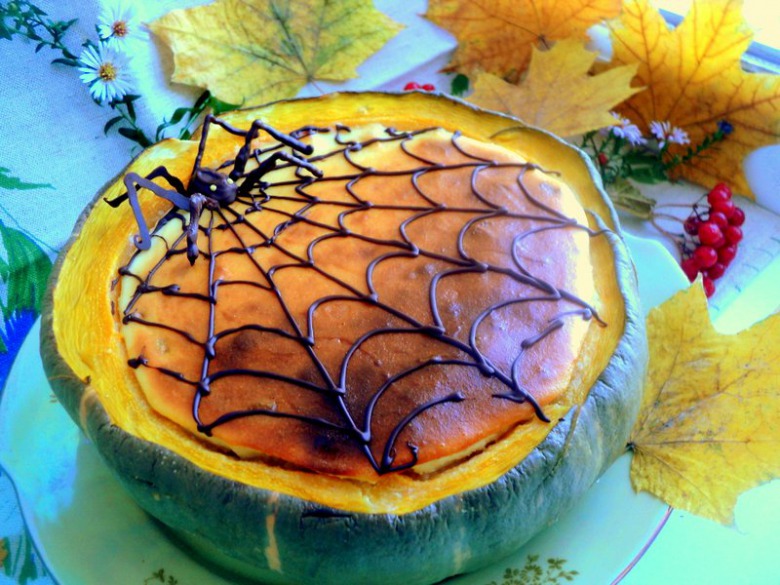 Ingridients
1 шт.
3 шт.
500 g.
1 glass
3 spoon
1 шт.
2 spoon
10 g.
70 g.
70 g.
50 g.
40 g.
Also decided to contribute to the preparation of dishes for Halloween, here is a thought of Cheesecake in an unusual basis from a pumpkin!.. I do not really like all kinds of horror stories, but the spider was considered nice and not scary!

Preparation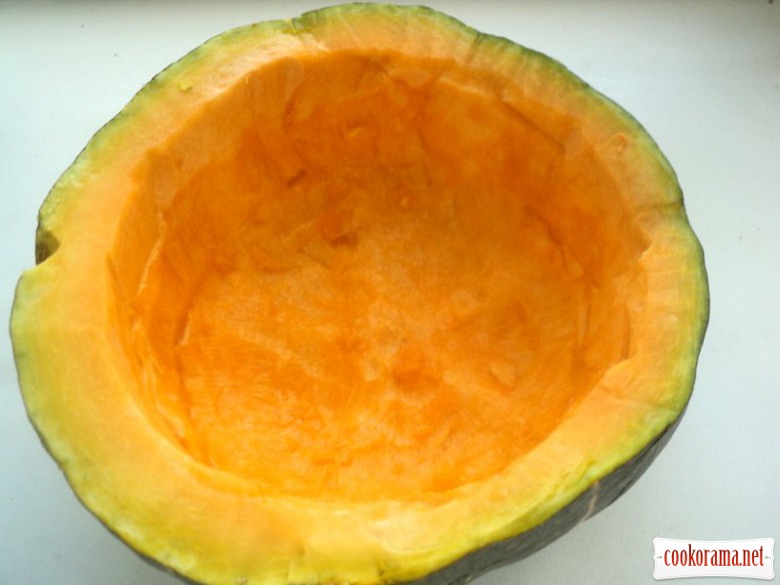 Wash pumpkin and cut crosswise into 2/3 and 1/3. A smaller part of the pumpkin can be used for other dishes. Peel larger part of pumpkin and remove seeds, align pumpkin walls, that they are approximately of the same thickness.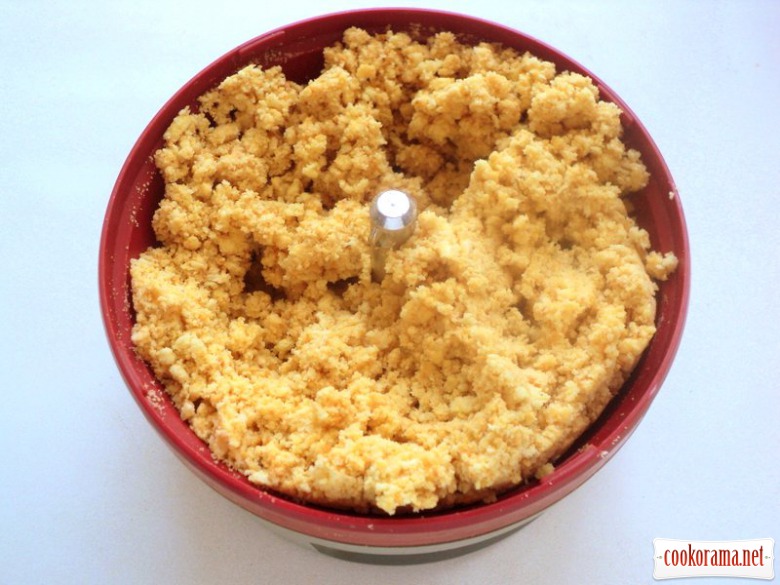 Grind cookies in blender in crumbs. Add cut in pieces butter and grind in blender with cookie crumbs again.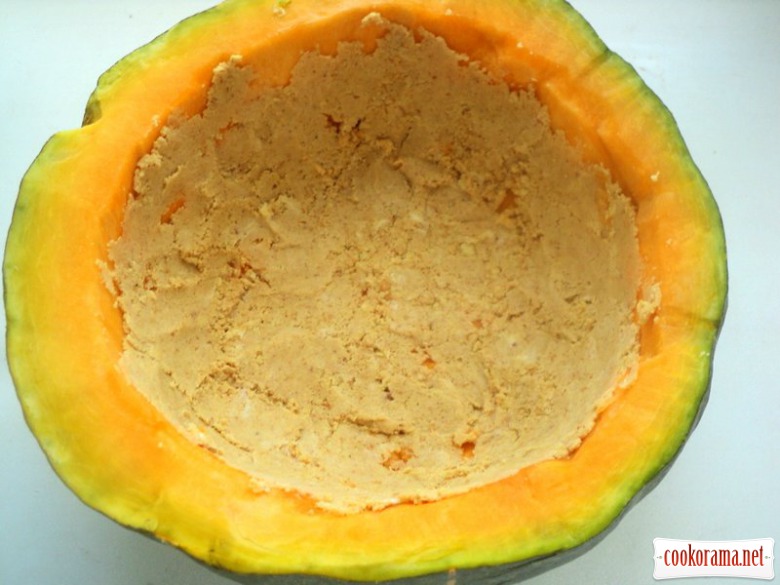 Spread pumpkin walls by buttery crumbs, sealing with spoon.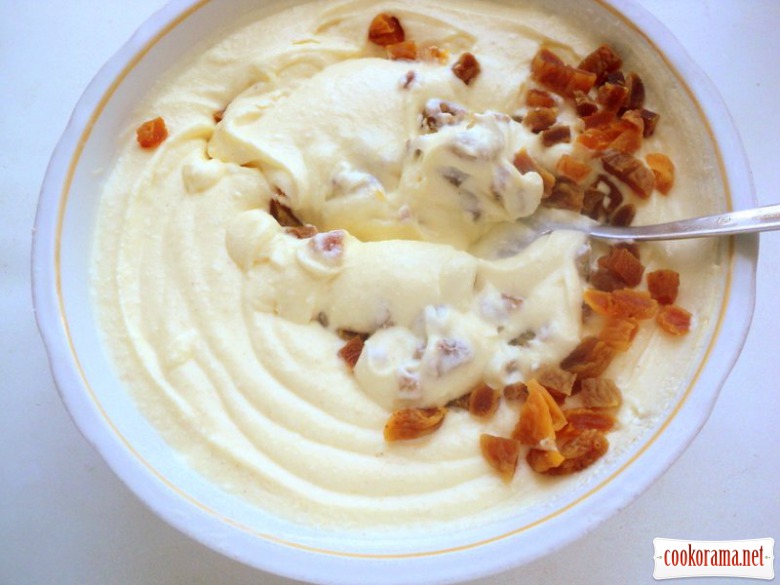 Add in soft curd sugar, vanilla sugar, sour cream, eggs and mix in a blender into smooth homogeneous mass. Then add pudding, semolina, mix well. Steam apricots for 2-3 minutes with hot water, then cut into small pieces. Add in curd mass, stir it.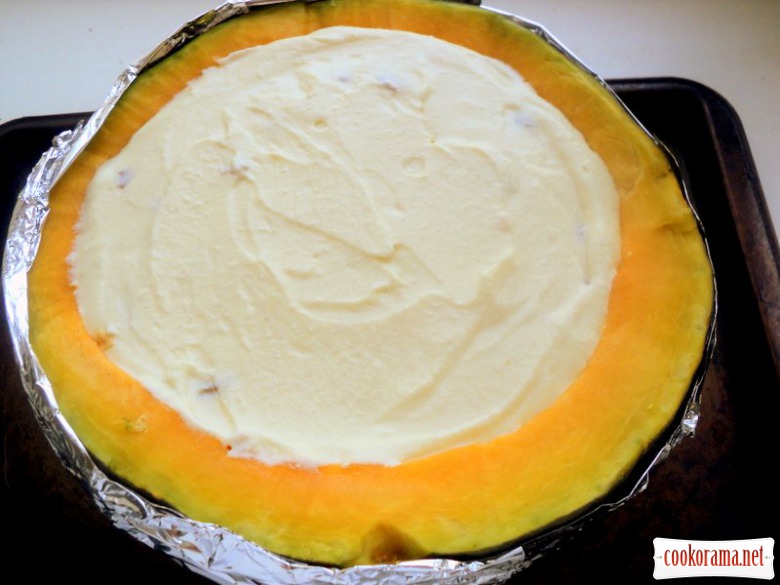 Выложить творожную массу в тыкву. Тыкву обернуть несколькими слоями фольги.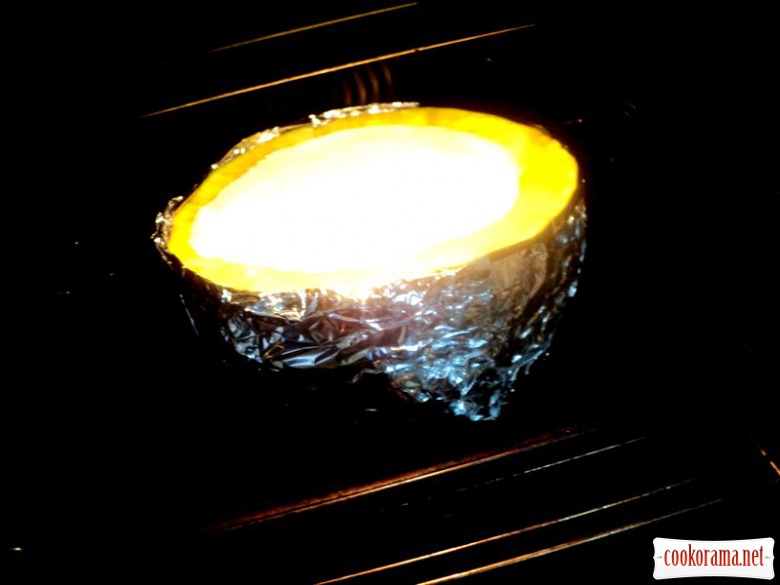 Bake in the oven at 170 degrees for 1.5 hours. Put bowl with water at the bottom of the oven. Leave ready cheesecake in the oven for 1 hour, then cool to room temperature and put in the refrigerator for 4 hours (best leave overnight).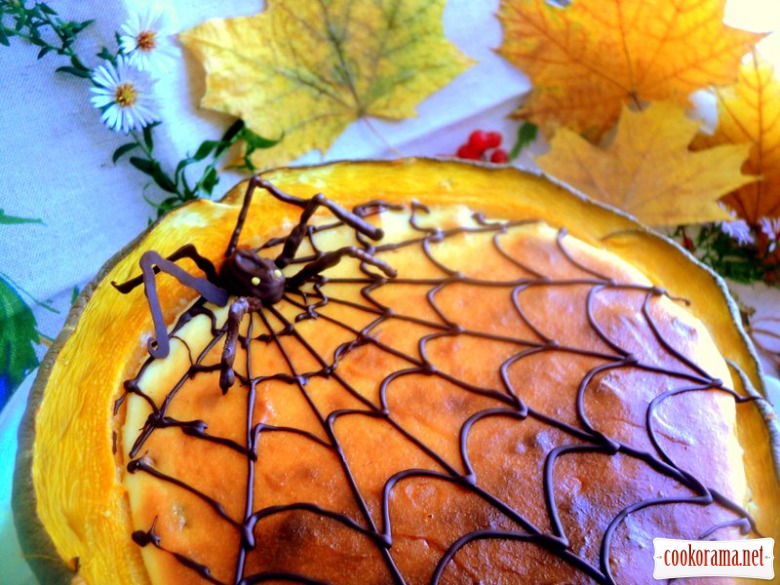 Decorate cheesecake by cobweb of melted chocolate. Spider also of melted chocolate.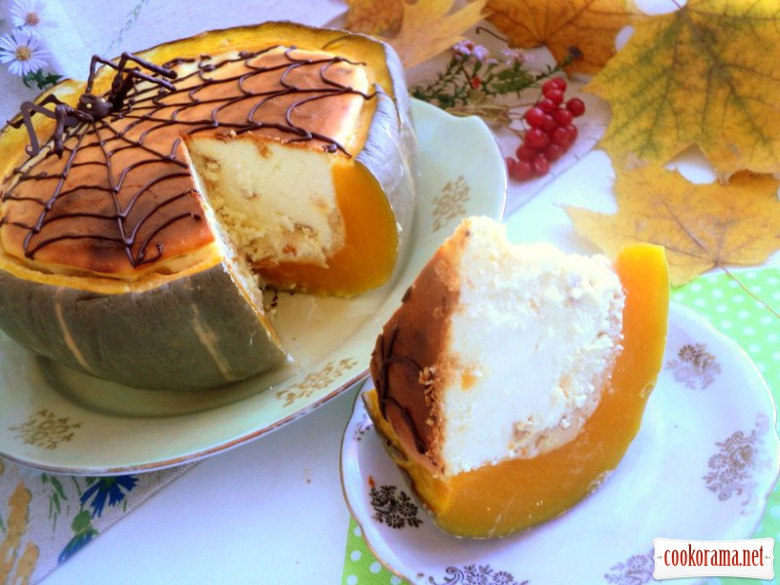 Bon appetit and merry holiday!
890

05 November 2014, 18:18