The easiest chocolate cake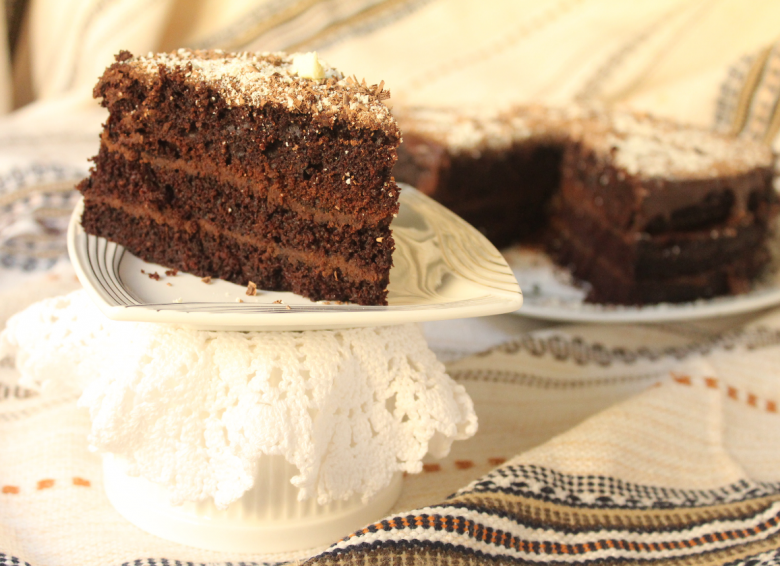 Ingridients
Chocolate flat cake
250 g.
1,5 tsp.
1 tsp.
55 g.
300 g.
2 шт.
60 g.
60 g.
280 ml
1 spoon
Ganache

black chocolate (at least 70 percent)

200 g.
200 g.
Hello, dear friends!

Probably each of us has in the arsenal the recipe that can help in any situation. In my case — certainly recipe of this chocolate cake, which can be as pie (if you pour on top ganache) or complete cake (if smear it with something tasty) Flat cake is relevant in summer (if decorate it with fresh fruits and berries), and for festive table (if decorate it according to subjects of holiday). In a word — flexibility that is not for sale



I propose to cook it and enjoy not only the taste, but also ease of implementation!


Preparation
1. Connect together dry ingredients.
2. Then add soft butter and the rest of the wet ingredients.
3. Add vinegar the last one. You must take vinegar not more than 6 percent. It can be any, even balsamic

4. Mix everything together until smooth mass.
5. Send dough in prepared pan. IMPORTANT! Dough increases in volume, so I advise you not to fill mass to the brim of form (because everything will just spill), and fill at half.
Bake at 175 ℃ for about 50-60 minutes. Be careful! As time depends from the type of oven, form and many other factors

I advise you in 30-40 minutes check as often as possible.
Remove ready cake from the form and let it cool.
We can cut and smear with cream, and can just pour and decorate with berries.
I smeared with ganache and decorated with chocolate chips.
Prepare ganache:
Bring cream to a boil (when bubbles appear — take away from the fire) and fill with them pieces of chocolate. Stir it. We can add a spoonful of alcohol accent. I let it cool abit and then smear the cut cake.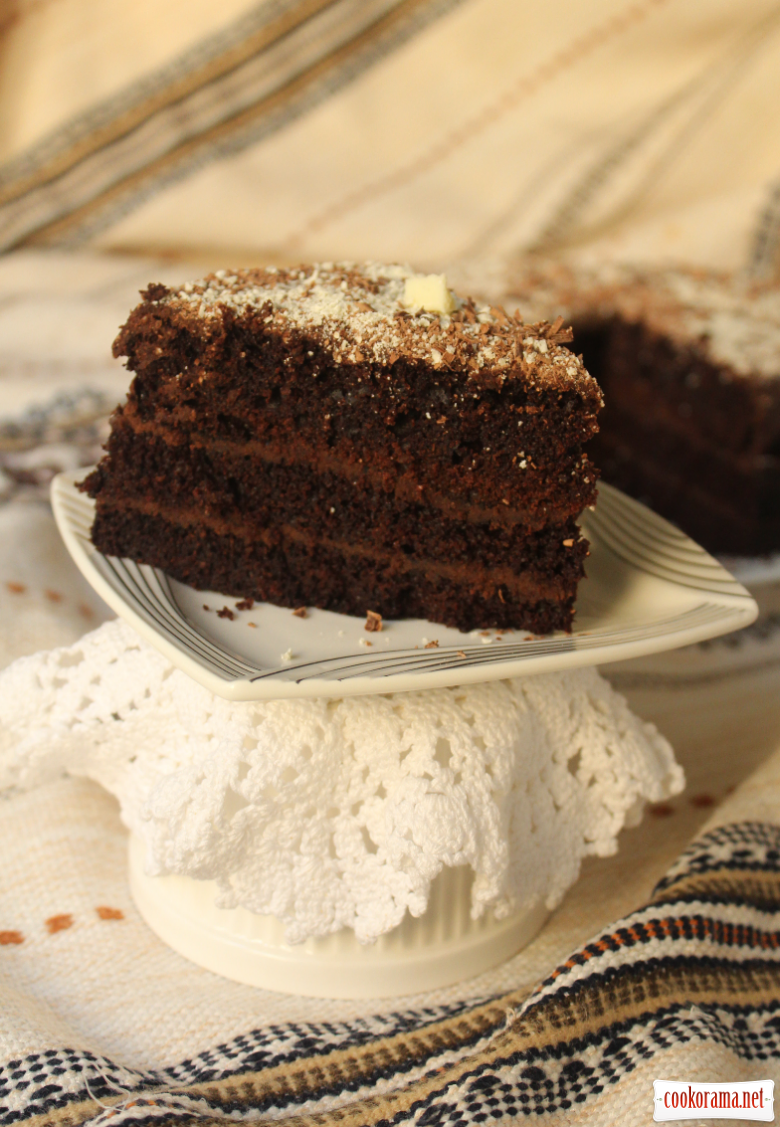 BON APPETITE!
860

30 March 2015, 00:39