Gingerbread Cake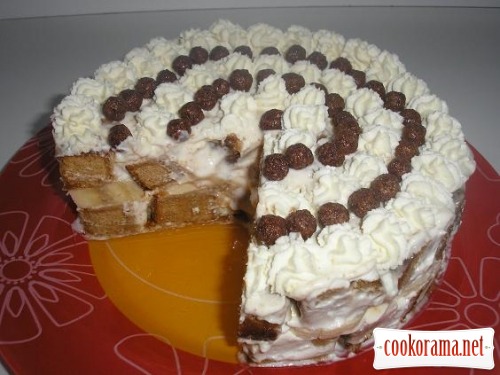 Ingridients
600 g.
2 шт.
500 ml
4 spoon
2 шт.

My household, try this cake and did not believe for a long time that it is made from ordinary gingerbread.

Preparation
Cut each gingerbread in 6-8 parts.
Mix sour cream with sugar. Put on plate sides of convertible form. Deep each piece of gingerbread in sour cream cream and spread in form. So do the first layer of cake.
Spread by next layer sliced banana.
And make another layer of gingerbread. Pour remained cream on them.
Put cake in the fridge for 3-4 hours.
Next remove sides of convertible form. Decorate cake with children's cheese and balls of Nesquik.