Cake "Mix"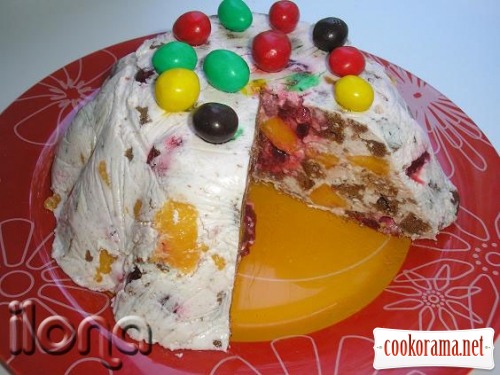 Ingridients
3 шт.
20 g.
400 ml
200 ml
6 spoon
Preparation
Soak gelatin in 4 tbsp of room temperature water for 20 min.
Mix sour cream with cream and sugar. Heat gelatin in water bath till complete dilution and add to sour cream.
Cut flat cake in small pieces.
Add cherries and cut in small pieces nectarine.
Pour sour cream in this mixture and stir well.
Cover form with food film.
Pour mixture in form and put in the fridge for 3-4 hours.
Once cake freezes, remove it from form and decorate as you wish.