Cake "Lazy"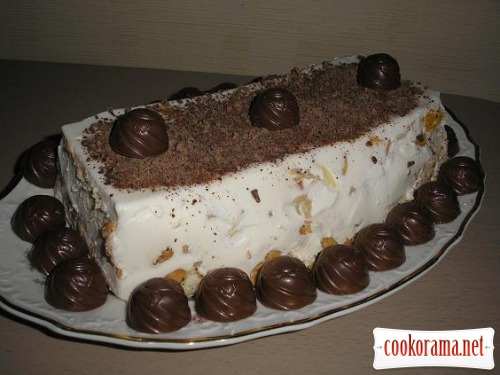 Ingridients
600 g.
200 g.
25 g.
5 spoon
10 g.
300 g.
300 g.
Preparation
Mix sour cream with sugar and vanilla sugar. Chop fruit. You can take any fruit. Dilute gelatin in 150 ml of hot boiled water. Let it stay for 10 min. Add gelatin in sour cream, mix well. Then mix sour cream with fruit. By thickness mixture will be like liquid kefir.
Add in this mixture crackers and mix well. Almost all crackers float upward.
Pour it in form and put in the fridge for 4-5 hours, better for a night.
When cake is frozen, flip it on dish. Decorate as you wish.