Cake from Savoiardi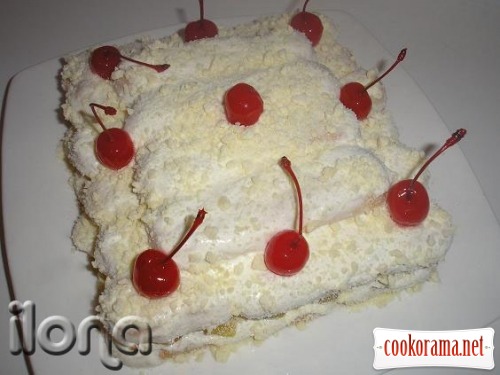 Ingridients
22 шт.
600 ml
5-6 spoon
50 g.
Preparation
Mix sour cream with sugar. Dip each cookie in sour cream.
Spread first row of cookies. Smear top with cream.
Cut thin slices of peaches and spread on top.
Now second layer of cookies, also dipped in sour cream. I spread cookies as bricks.
Top with remained cookies. Smear cake with sour cream. Sprinkle with ground in blender chocolate and put in the fridge for 3 hours.
Decorate with cherries.
Here is cake in cut.