Three-layer cake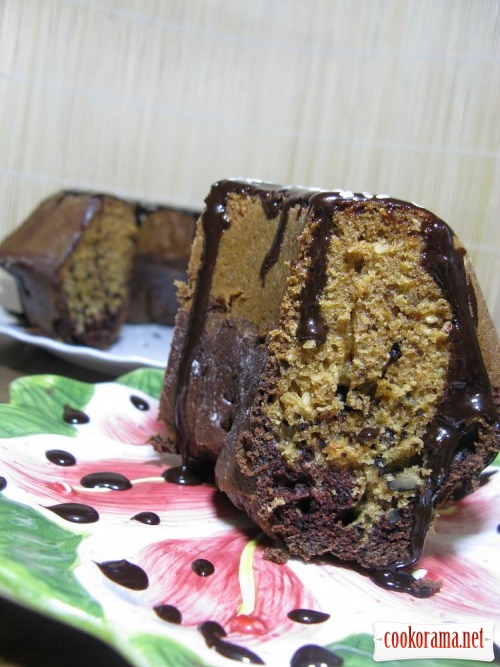 Ingridients
Dough
150 g.
100 g.
2 шт.
270 g.
10 g.
3 spoon
Filling
100 ml
2 spoon
1 glass
1 шт.
Glaze
3 spoon
2 spoon
100 ml
30 g.
Preparation
Combine and mix all ingredients for dough.
Divide dough in three equal parts.
Add sesame to first, mix it.
Grind nuts to second, mix it.
Cocoa and grated candy to third, mix it.
Grease form with butter and sprinkle with flour.
Spread layers of dough: 1, 2, 3.
Bake in heated oven for 30 min at 180 — 200℃.
Cool it, turn, remove from form. If top is not quite even, you can cut it.
Make glaze or melt chocolate on a water bath.
Pour the top of our cake, sprinkle with nuts or sesame.
Bon Appetite