Pumpkin muffins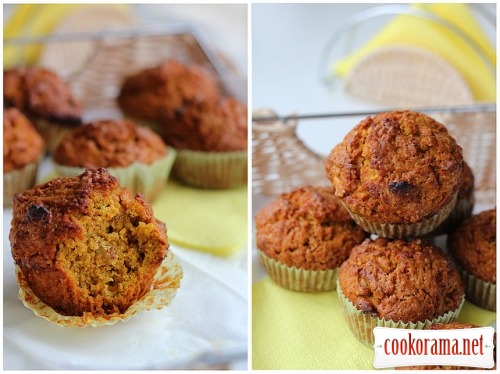 Ingridients
150 g.
150 g.
1 tsp.
0,5 tsp.
0,5 tsp.
0,5 tsp.
1 шт.
100 g.
120 g.

mashed pumpkin (from boiled pumpkin)

150 g.
Inspired again by La patissiere I baked pumpkin muffins.


Preparation
Mix separately all dry, all wet, pour liquid in flour, quickly stir and not too strong, pour nuts, spread in molds and bake for 15-20 min in heated at 200℃ oven. That`s all. Fantastically fragrant and sunny muffins. Wonderful breakfast and wonderful «snack» on the job. And again I want to to emphasize that muffins — the amateur unsweetened baking and are significantly different from cakes bystructure — soft inside and crispy with a dense crust, which allows them to be stored for a long time.