Pumpkin muffins with cinnamon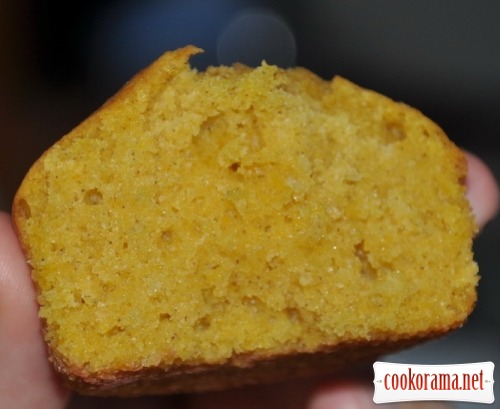 Ingridients
200 g.
150 g.
2 spoon
1,5 tsp.
0,5 tsp.
60 g.
90 g.
2 g.
50 ml

I have baked these puffy muffins in the last week for 3 times, because it takes not a lot of time, and very tasty! Combination of pumpkin and cinnamon is just fine! Who loves cinnamon (as I), can add it a bit more than it is said in recipe. And chance to use pumpkin, because pumpkin porridge, agree with me, is bored quickly

Bon Appetite!

Preparation
Chop pumpkin and bake in oven, boil it, or put for 5-10 min in microwave, to make it soft and using blender or just fork make a puree. I made this in microwave, because it is quickly and conveniet.
Melt butter (I made this also in microwave — 1 min) and whisk with sugar, then add one by one eggs, at the end milk and pumpkin puree. Mix flour with starch, cookie powder, cinnamon and salt, pour to liquid mass and gently stir with spoon.
You don`t need mixer here, because muffins won`t rise.
Pour in molds and bake at 180℃ for 25-30 min.
There is even no need for decor