Muffins with blueberries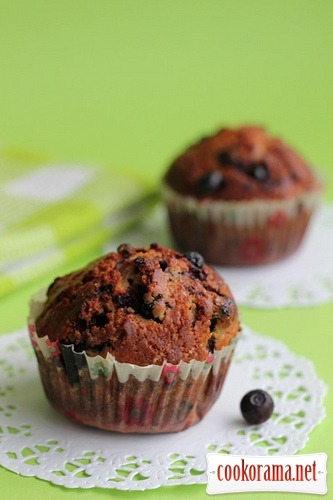 Ingridients
For the dry part of the dough:
250 g.
150 g.
20 g.
5 g.
10 g.
For the wet part of the dough:
1 шт.
100 g.
180 g.
20 g.
Ingridients
By the way, about the useful blogs, for example, lapatissiere maintains a blog in which shares not only recipes, but also materiel. Precisely this post and utterly bad muffins from Megamarket, prompted me to take up the bakery of muffin by yourself. Correct muffins.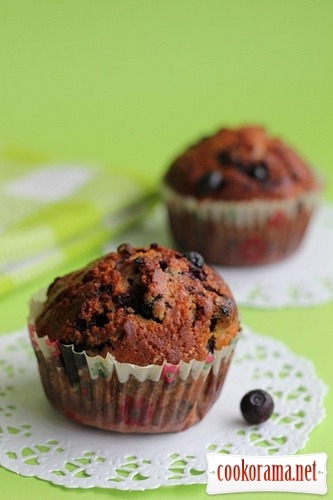 It turns out, that the process of mixing and the ratio of products determines what you'll get — cupcakes or muffins. Detailed explanations of the pros read on the link,and I am sharing a recipe and procedure, which are tested by myself.


Preparation
Preheat oven to 205℃. Grease form with butter, pave them with paper tartlets.
While oven heats, mix the dry ingredients in a bowl, mix thoroughly.
In a large bowl, mix well the wet components, do not whisk, but mix.
Pour liquid into a bowl with the flour and stir with a spoon by several movements. This is the case, when excessive thoroughness is not needed, dough should not be homogeneous, but conversely with lumps.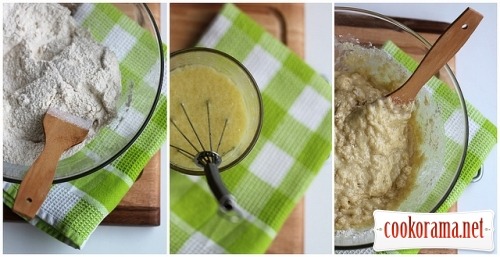 Pour blueberries and also interfere into a the dough with two or three movements. Spread into the prepared forms, if you wish decorate with a few blueberries on top and send in a preheated oven immediately.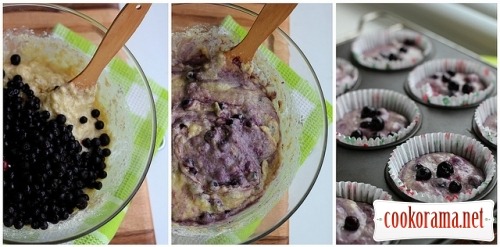 Bake for 15-20 minutes, let then stand for 10 minutes in the form, and then finally cool on a grating.
Right now I eat them with a coffee (excuse me, who's at work now) and it's fantastic! Soft and gentle middle, crisp, good cap, just miracle, all store muffins just… Strongly recommend!