Muffins "Surprise"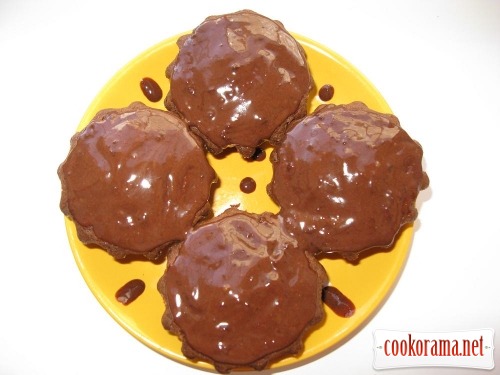 Ingridients
Dough
75 ml
1 шт.
150 ml
300 g.
1 spoon
2 spoon
0,25 tsp.
75 g.
5 шт.
5 tsp.
Glaze
50 g.
2 spoon
Preparation
Grease molds for cakes with butter and sprinkle with flower.
Heat oven at 180-200℃ (Depends from oven).
Mix all «dry» ingredients and separately all «wet».
Then combine and quickly stir them.
Spread in molds by tbsp of dough.
I made five cakes with nuts, five with condensed milk.
Then add the rest of dough.
Bake for about 20-25 min.
Leave in the oven till cooling.
Glaze:
Melt chocolate on water bath, add sour cream, stir it.
Remove muffins from form, smear with glaze.
Decorate as you wish.
Bon Appetite