Coffee cakes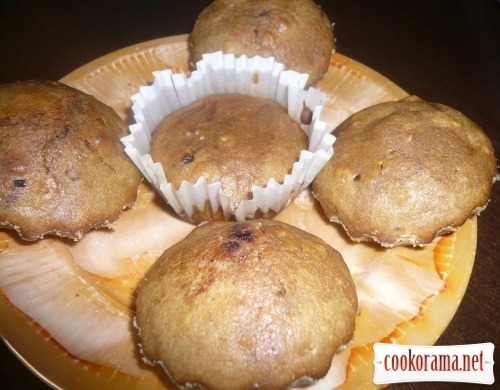 Ingridients
1 шт.
130 g.
80 ml
180 ml
150 ml
200 g.
2 spoon
100 g.
1 tsp.
Coffee cakes
Preparation
Mix eggs with sugar. Add melted butter, kefir and 100 ml of cold coffee.
Combine flour, instant coffee (powder), milled nuts and baking powder with egg mass.
Heat the oven at 180℃.
Carefully fill molds with dough and put to bake for 30 min.
And now the most important:
Removing the ready cakes, let them cool. And then pour with remained prepared coffee, in which you can add some alcohol. In my case — it is rum, which gives additional smell and taste. That`s all! Bon Appetite