Coconut cake with bananas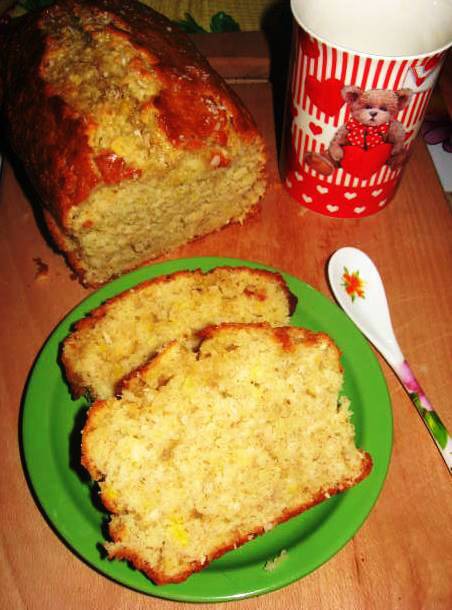 Ingridients
90 ml
2 шт.
250 g.
1.5 tsp.
200 g.
50 g.
2 шт.
125 ml
1 tsp.
Preparation
At first, sift flour. Mix dry ingredients: flour, baking powder, sugar, vanilla and coconut.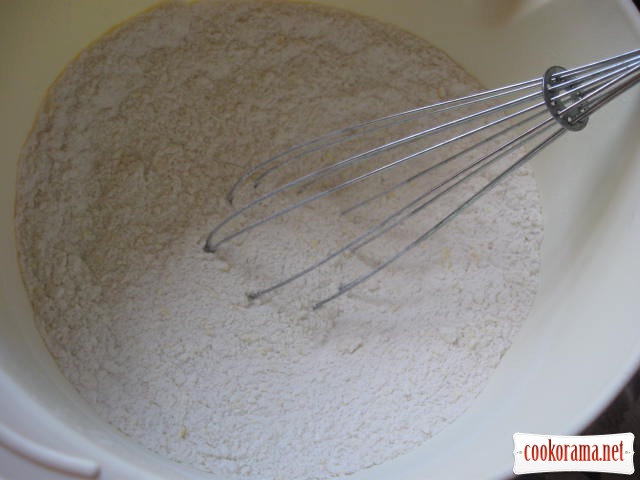 Stir all dry ingredients well. Take soft bananas, peel them and mash with fork. Next, stir oil, sour cream and eggs.
Stir sour cream mass and bananas.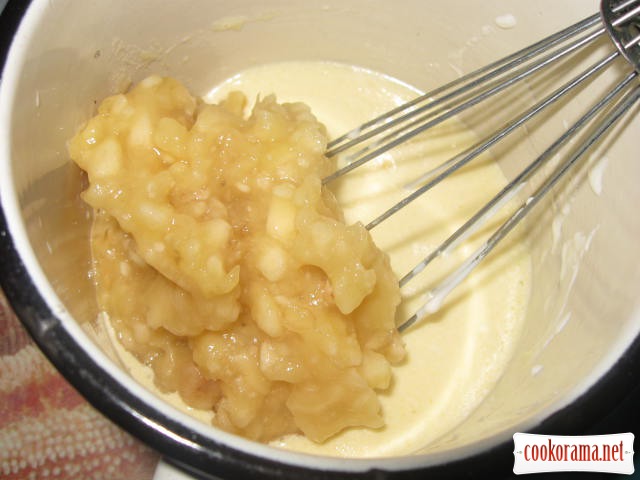 Stir all dry ingredients with liquid ones into smooth state.
Cover form for cake with parchment paper, as bottom, also the sides. Fill form with dough, spread the top.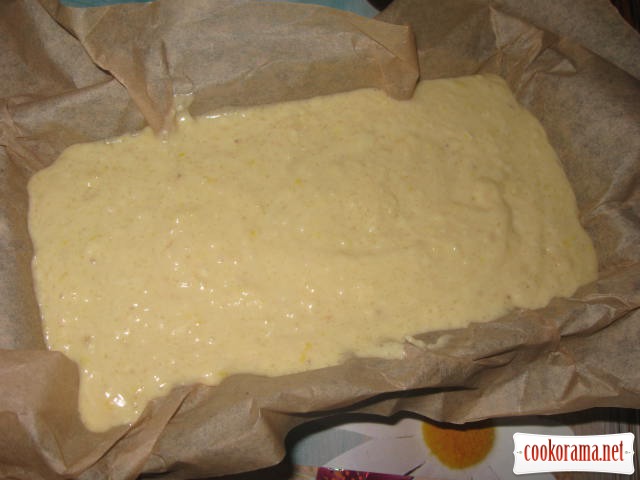 Put cake in heated at 190 C oven and bake for 50-60 min
Slightly heat honey, to liquid state and pour hot cake with it, next sprinkle, if desired, with chips. That`s all.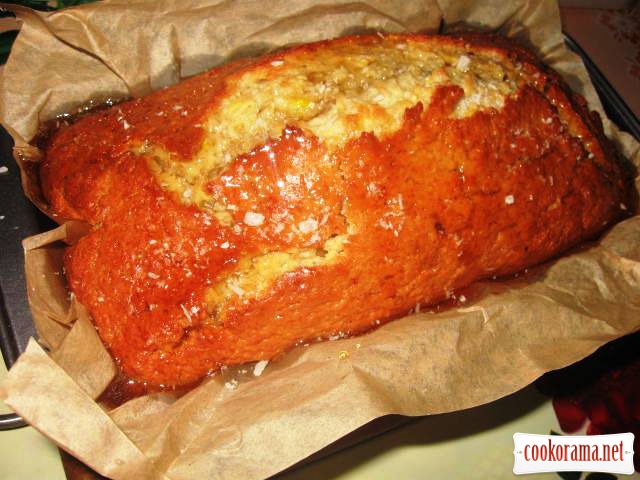 Let the cake cool completely and cut in pieces .It turns out very tasty cake for tea.
Bon Appetite!