Caramel buns with glaze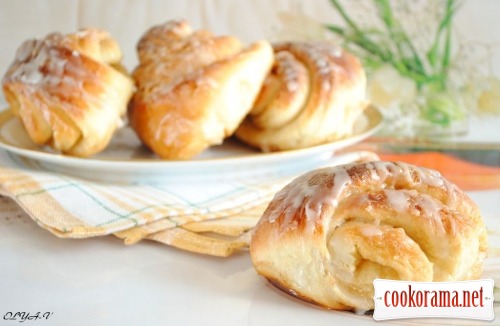 Ingridients
Dough
450 g.
1 шт.
250 g.
3 spoon
0,5 tsp.
10 g.
1 tsp.
Filling
100 g.
100 g.
Glaze
100 g.
1-2 spoon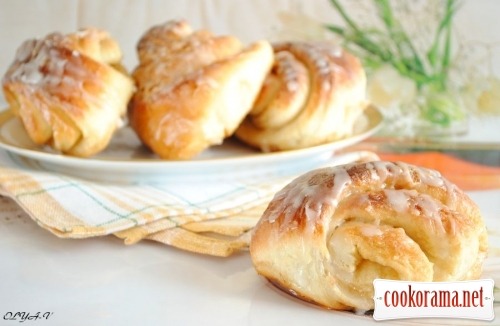 Recipe is by Victoria from LJ, thank you very much for buns!

Preparation
In a bowl put half of a sifted flour, add yeast, salt, sugar and vanilla sugar, mix well, pour the warm milk, add the lightly mixed egg and mix thoroughly to dissolve the yeast, then add the rest of the sifted flour, knead the smooth dough, cover and put in a warm place for 1 hour. Yhen knead the dough and leave for another 30 min.
Mix melted butter with brown sugar.
Put dough on a powdered with flour table, roll a sheet of 1 сm. thickness, spread on it butter with sugar.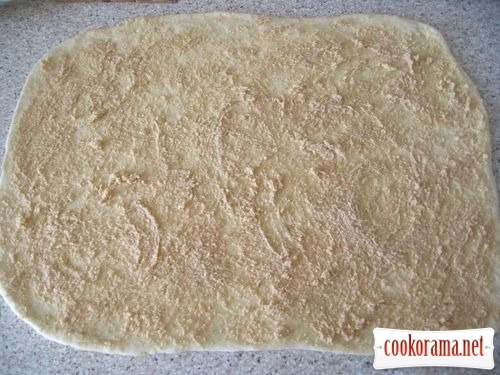 Cut it, put buns on a covered with a baking paper pan (slices can be laid up). Give them to stay another 15 min.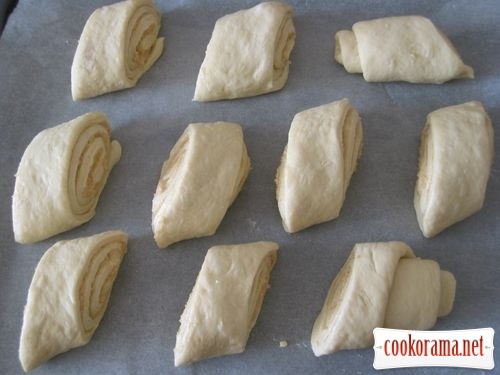 Heat the oven at 200 degrees. You can grease buns with egg, if you want. Put buns in the oven and bake until golden brown. As soon as I put the buns in the oven, caramel began to flow, I collected it with spoon and pour on top of buns.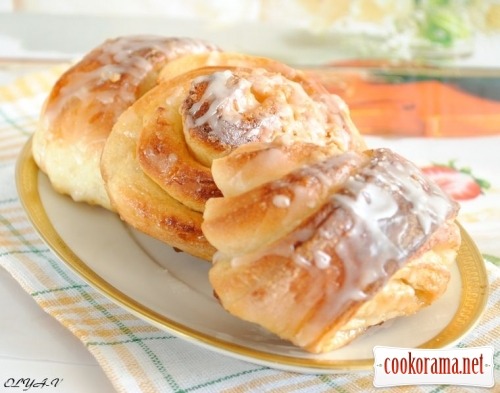 Ready buns shift on the grate to cool.
In a powdered sugar add water to get the mass of average density. Ready glaze put on the buns.
Enjoy your tea!