Buns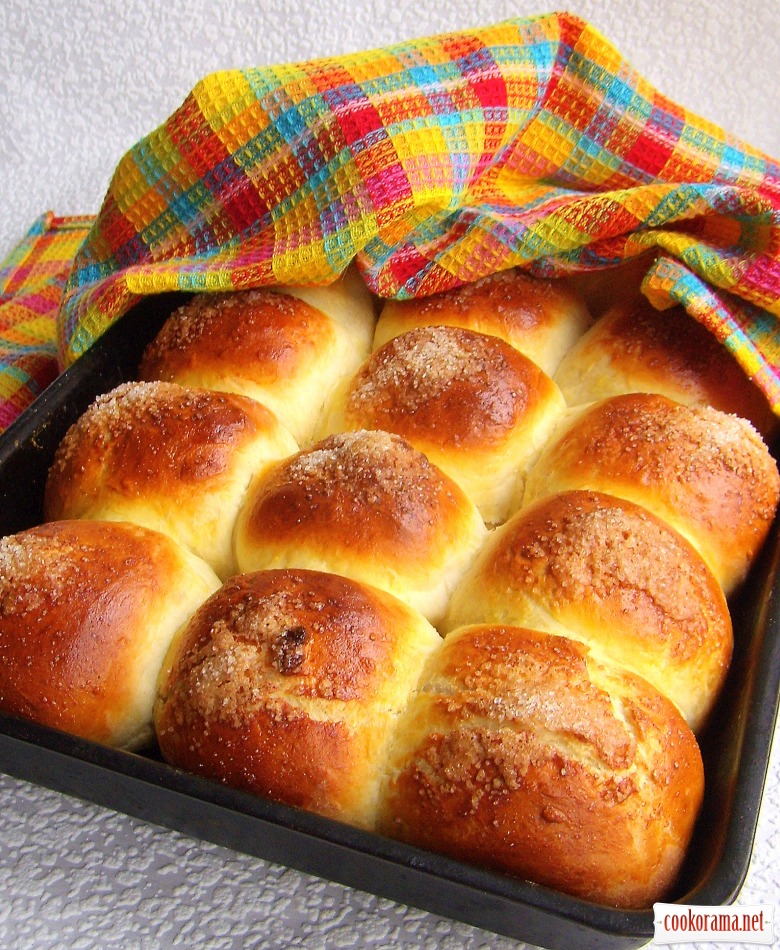 Ingridients
200 g.
1 glass
100 g.
4 шт.
100 g.
My men suffered enough without fancy baking, so decided to treat them. The recipe I got from mom, bake by it already for many years. It is good that dough should not be put for infuse, knead it, form buns, put on baking sheet for 20 minutes and in the oven.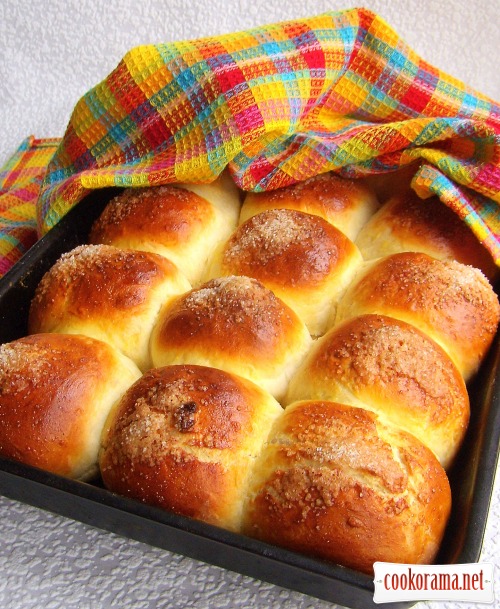 Preparation
Dissolve yeast in milk, melt butter, mix eggs with sugar, add all to milk, sift there flour and knead dough. Immediately form buns, cherry jam inside. Shift to baking sheet, let them stand for 20 minutes, grease with egg, sprinkle with sugar and bake at 200 ℃ to readiness.
If anyone surprises that a lot of yeast, say once yeast is not felt in dough, delicious pastries turn out.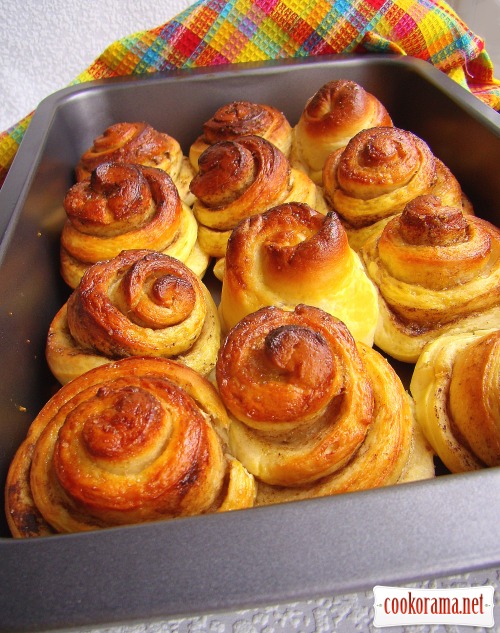 ROSETTES.
Roll dough into a rectangle, smear with melted butter, sprinkle with sugar and cinnamon, roll it, cut into pieces, pinch from one edge, lay on a baking sheet, let it stand 20 minutes, smear with egg and bake at 200 ℃ to readiness.