Tomato pancakes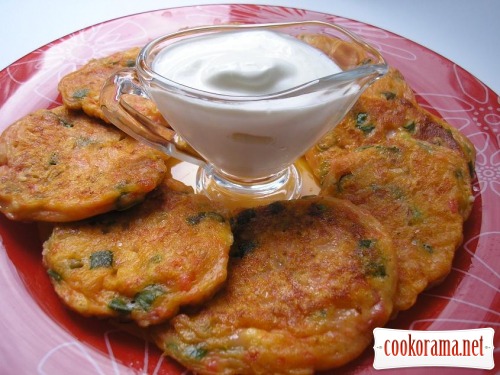 Ingridients
4 шт.
1 шт.
5-6 spoon
100 g.
1 tsp.
Preparation
Cut tomatoes in half and grate them till peel.
Chop greens and green onion. Mix greens, egg, curd, tomatoes, salt and pepper.
Add baking powder and flour, to get dough, like for pancakes. I think, you can prepare it without baking powder – I`ve already made several times without it, and result is the same, as with it.
Spread dough on heated and greased with oil pan and fry from both sides.