Cheese sticks from cottage cheese with spices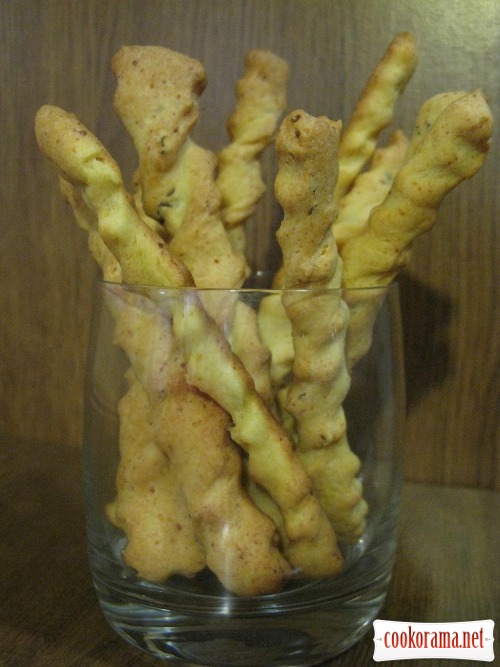 Ingridients
150 g.
80 g.
1-2 шт.
1 tsp.
0,5 tsp.
0,5 tsp.
1 spoon
1 tsp.
Preparation
Mix curd with blender into puree.
Add eggs, butter and salt, mix again.
Pour mass in bowl.
Add flour and soda.
Knead with hands soft, elastic dough, gradually adding flour.
Divide dough in 2 parts.
In one add cumin.
In other-spices.
Mix well each dough separately, do not add flour, dough is not sticky.
Roll both dough in layers of the same diameter.
Put one layer on the other.
Cut in strips, roll each strip and spread in pan.
You can grease them with egg or milk, I did not do that, than they`ll have browner color.
Bake for 15 — 20 min at 180 — 200 C.
Tasty with milk or beer, as you like

Bon Appetite

Top of recipe "Cheese sticks from cottage cheese with spices"