Cheese sticks from hard cheese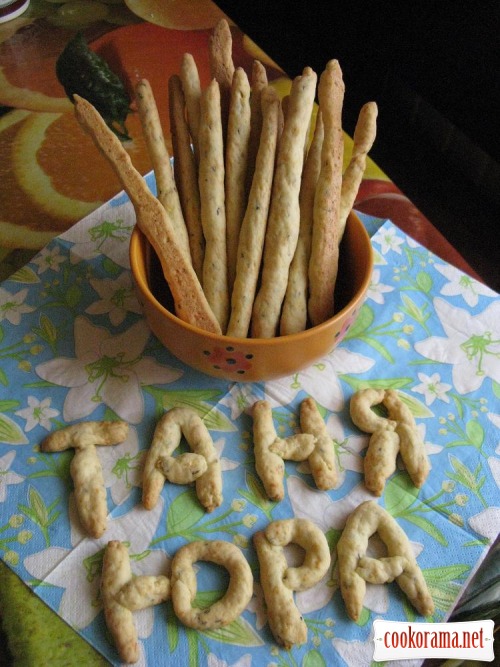 Ingridients
1,5-2 glass
1 glass
80 g.
4 spoon
1 spoon
0,5 tsp.
Preparation
Mix all the ingredients for dough and add flour.
Knead soft dough.
Pinch a piece, make ball and rolling on the table make a stick.
Grease pan with oil or cover with baking paper and spread our sticks.
Bake at 180 — 200 C for 10 — 15 min (depends from oven), till golden brown.
Let it cool.
Keep in box for cookies, to save them crispy.
Bon Appetite

It`s very interesting to make different figures, numbers or letters. Eat and learn!!!
The taste of this sticks is as the shop ones, my children love them. So I decided to bake for them homemade, at first, for sure without GMO

, and secondly without yeast, but with cheese.