Caramel-fruit pie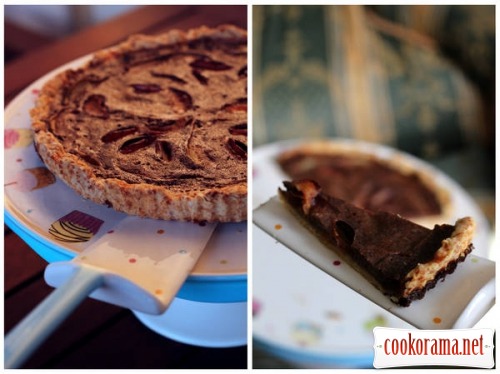 Ingridients
tartlets (з рубаного тіста)

1 шт.
1 шт.
3 шт.
150 g.
50 g.
200 ml
30 g.
2 шт.
Preparation
Pour sugar with water and cook on a strong heat, until mixture begins to take brown color. Add cream, reduce heat and stirring, until it thickens and caramel dilutes. Remove from heat, add chocolate, mix to get smooth mass, add two eggs and stir (do not mix). In prepared tartlet put sliced fruit and pour caramel mixture through a strainer. Bake at 160℃ for 40 min. Cut, when pie cools a bit. Very unusual taste, it worth a try.
The recipe is based on
this one
.