Somen noodles with chicken, vegetables and omelette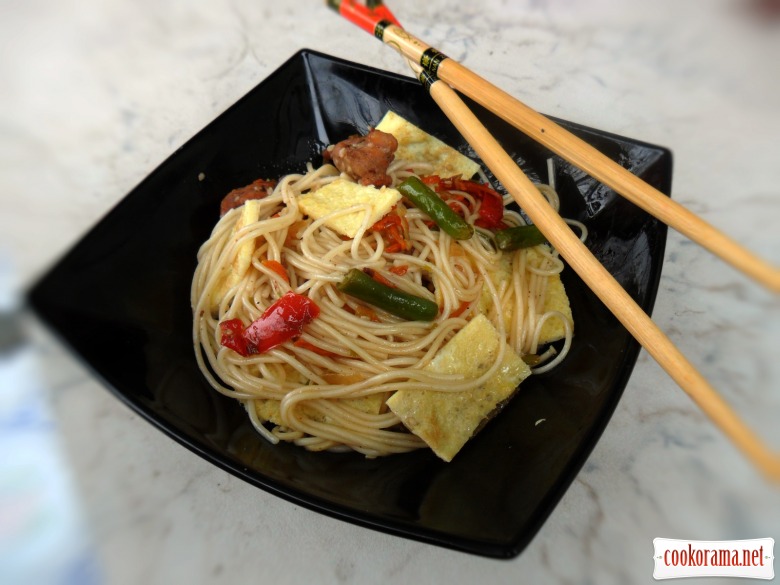 Ingridients
1 шт.
130 g.
2 tsp.
0,5 tsp.
1 spoon
1 шт.
50 g.
0,3 шт.
1 шт.
1 spoon
1 шт.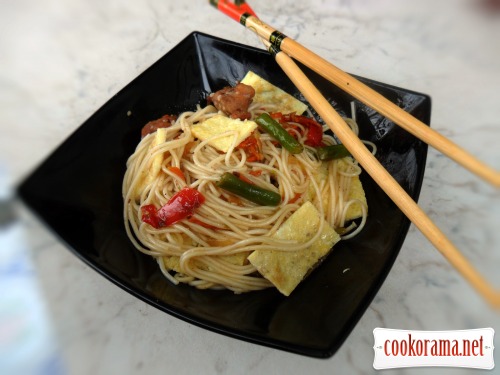 Preparation
Cut chicken fillet into small pieces, shift into a bowl, add sesame seeds, ground ginger and soy sauce.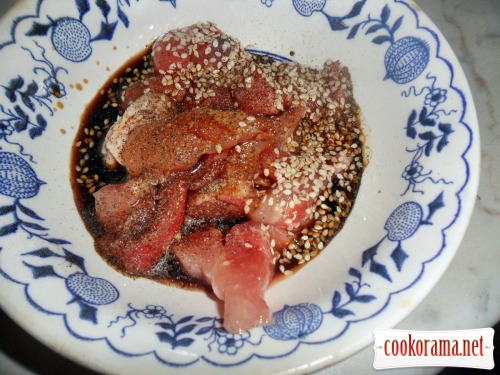 Leave to marinate for 30 minutes Meanwhile, prepare vegetables, cut carrots into thin strips, bell pepper in small strips, onion in half rings, finely chop the roots of greens and garlic. Fry chicken over high heat, stirring constantly, for 3 minutes, and shift into a clean container. Fry carrots on uhis pan, green beans, bell pepper, when they become soft add onion and green roots, when onions turn golden add garlic, salt to taste, fry for a minute and remove from heat.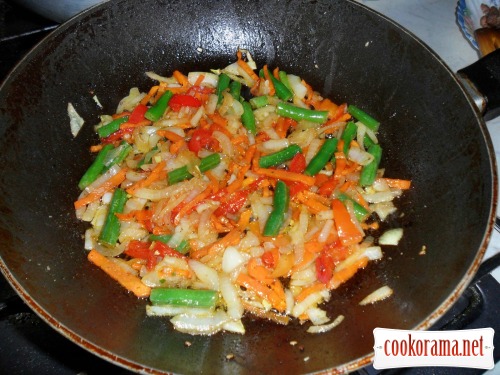 Beat egg in bowl, salt to taste, stir well, fry thin omelette.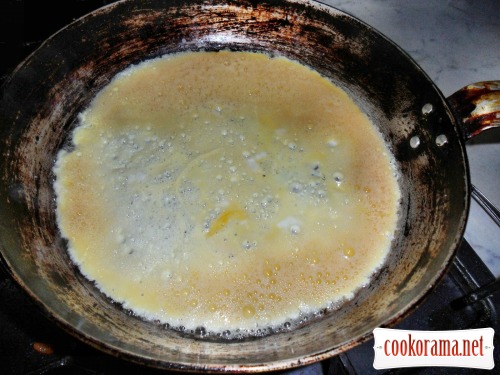 Shift ready omelette on plate, let it cool (I put out the window to the street). We put our noodles to cook, throw it broke in half and in boiling and salted water. While it cooks (3 minutes) we receive an omelet on a cutting board, cut it in rectangle with sides of 1.5 * 4 cm. Then we return our chicken to vegetables in skillet, put on the fire, add prepared noodles, simmer for a minute, add eggs, stir and turn off. You can eat with soy sauce.
Bon Appetite!
Top of recipe "Somen noodles with chicken, vegetables and omelette"