Somen noodles with a liver in a creamy sauce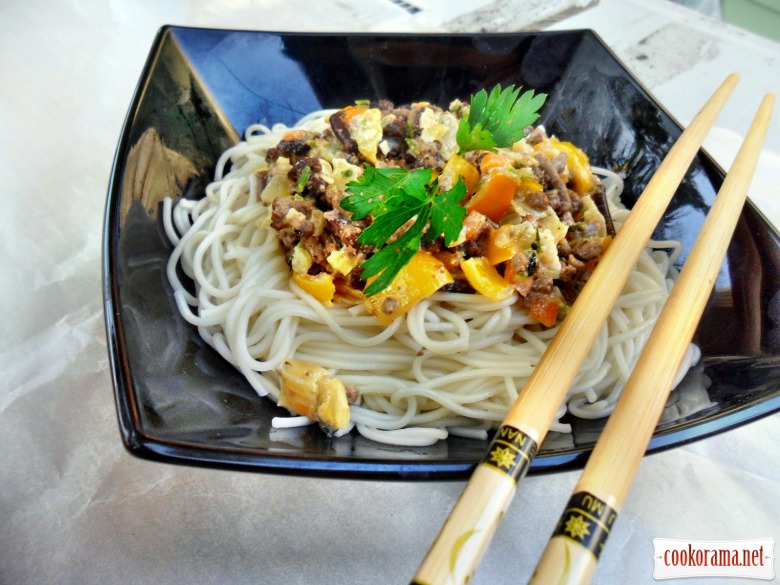 Ingridients
75 g.
0,5 шт.
0,5 шт.
0,2 шт.
150 g.
200 g.
1 шт.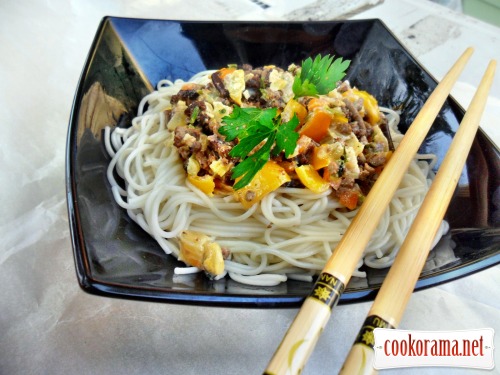 Preparation
Dice onion, carrot, Bulgarian pepper and fry them on oil, adding butter.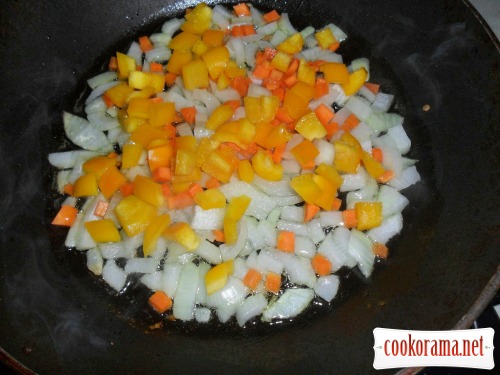 Add chopped garlic, greens, in a few minutes add liver (pre-cooked and minced), in a minute pour cream, ad salt and in a few minutes remove from the heat.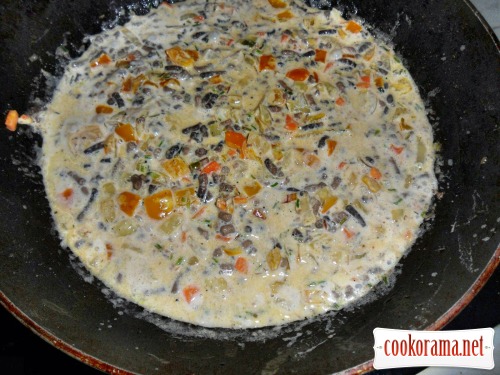 This is how somen noodles look like: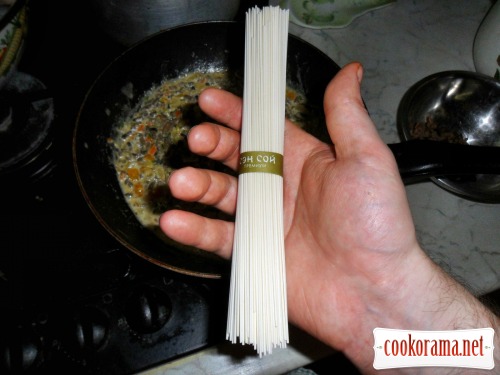 I had 4 such bunches in the package. Spread cooked noodle on the plate, put a piece of butter and mix it, on the top put our creamy sauce.
Bon Appetite!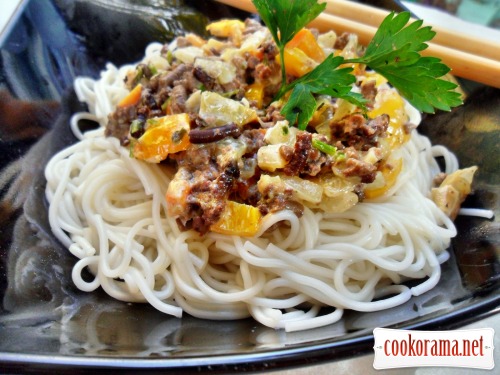 Top of recipe "Somen noodles with a liver in a creamy sauce"