Marinated grilled chicken shins with mashed potatoes and mushrooms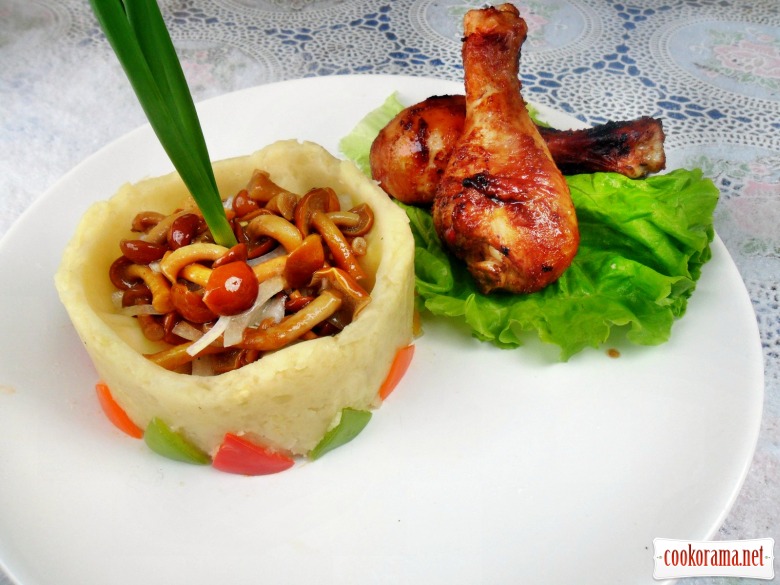 Ingridients
Ingridients
2 шт.
2-3 шт.

marinated honey mushrooms

5 spoon
2 tsp.
1 spoon
Marinade:
50 ml
0,5 tsp.
1 tsp.
0,5 tsp.
0,5 tsp.
0,5 tsp.
15 g.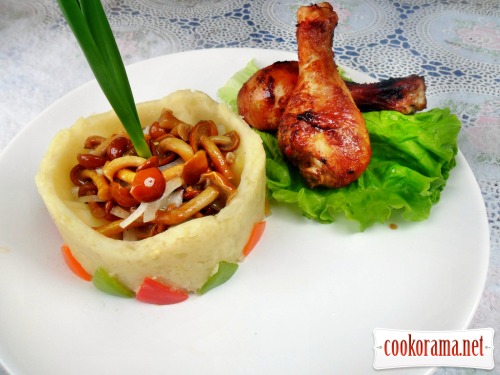 Preparation
Stir all ingredients for marinade, and pout shins with it,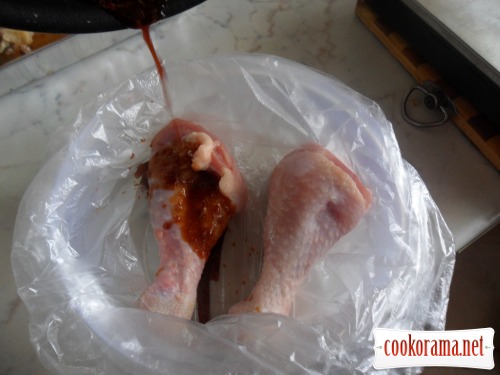 ,
Which were placed in plastic bag, and put them in the fridge for 30 min. Boil potato, and while it boils, remove shins from bag, shift them in baking sheet, and put in the oven at mode «grill» for 20 min at 200℃. Boil potatoes, drain water, salt it, add oil, and mash. Wash mushrooms of mucus, shit in bowl, add finely chopped onion, salt it, add vinegar, oil. Spread puree on plate, in form (middle from plastic 2l bottle), mash well, not to get air inside, and press puree with bottom of 1,5 l bottle.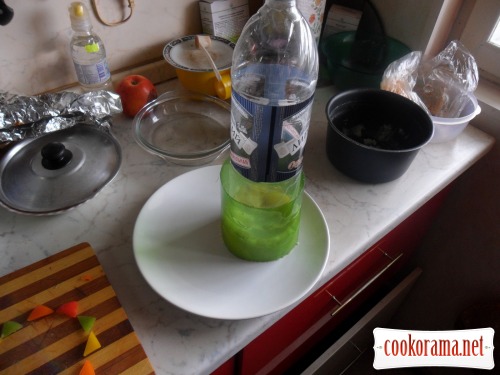 Spread mushrooms in resulted deepening, put shins near. Bon Appetite!
Top of recipe "Marinated grilled chicken shins with mashed potatoes and mushrooms"