Khachapuri in Adjarian (two variants of molding)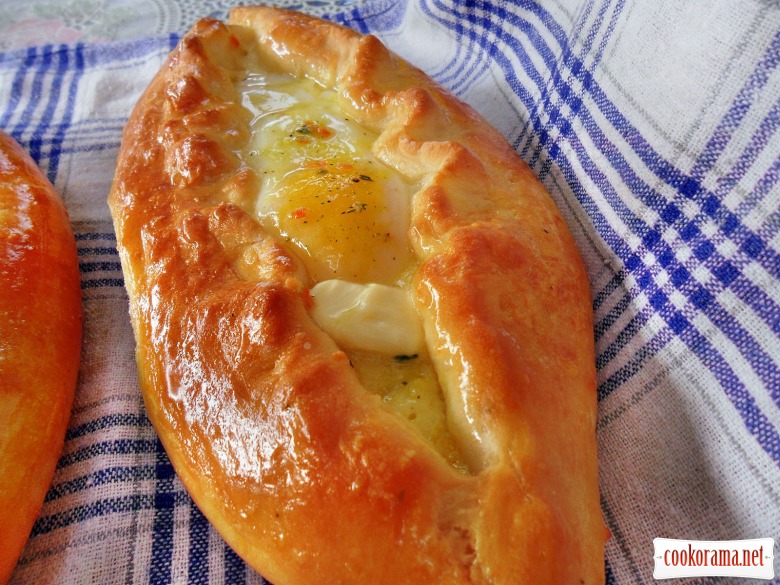 Ingridients
Dough
600 g.
250 g.
5 g.
10 g.
25 g.
Filling
3 шт.
300 g.
60 g.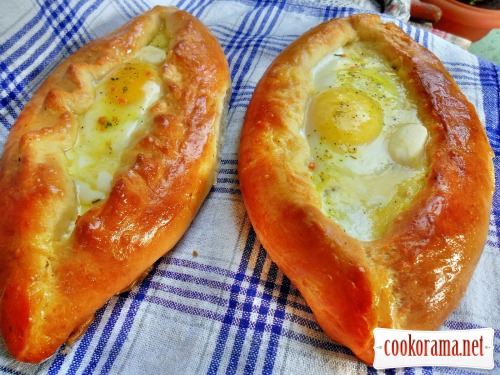 Preparation
Make a hole in the flour, out in it yeast, salt, sugar, soda, pour warm kefir and knead smooth, elastic dough.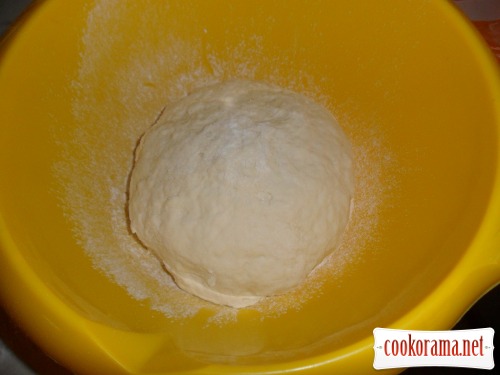 Leave it covered for an hour, to rise well.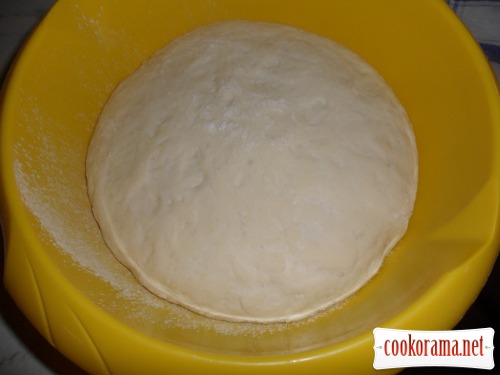 Then divide the dough into 3 parts.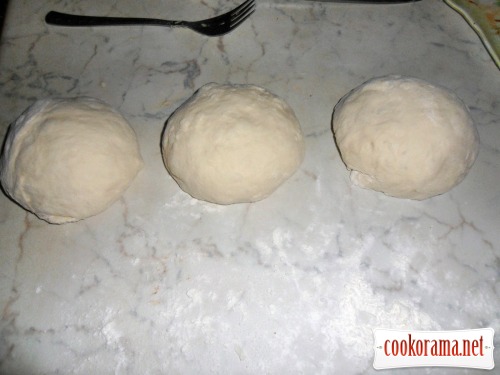 Roll the dough and spread the stuffing on it.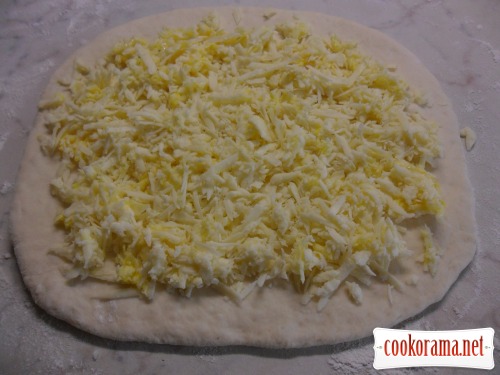 Make sides of our «boat».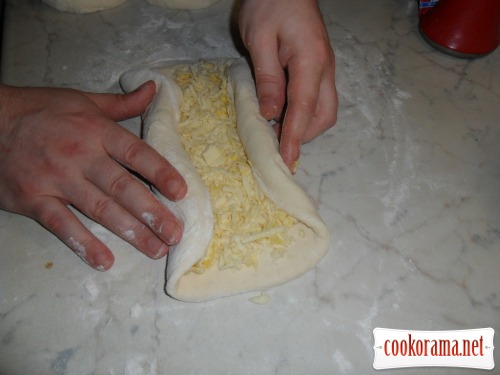 Pinch the edges.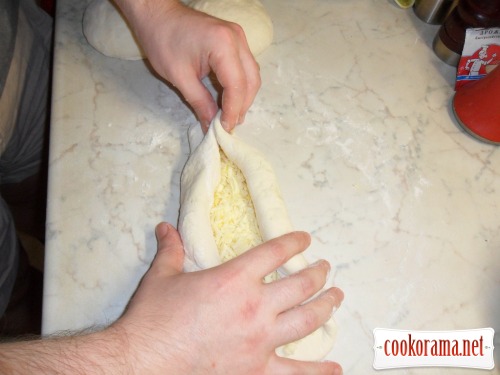 You should have something like this.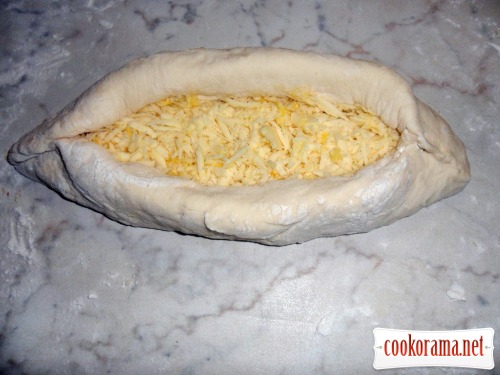 And there exist another variant of molding this khachapuri, start not from the sides, but at first pinch the edges.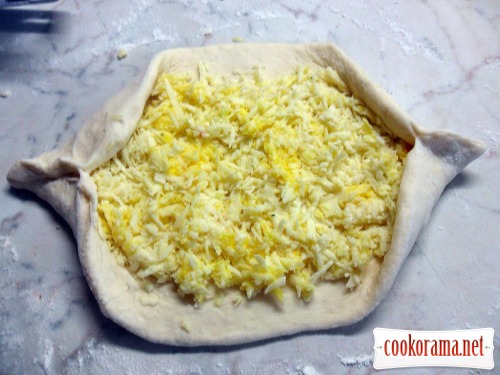 And then make edges with hands, like a skirt.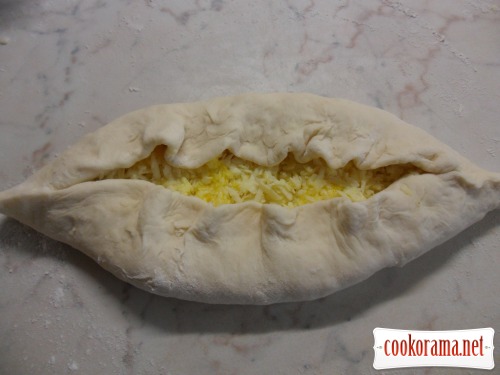 In the manner of molding khinkali, or Ossetian pie ,then grease with mixed egg, and in the oven.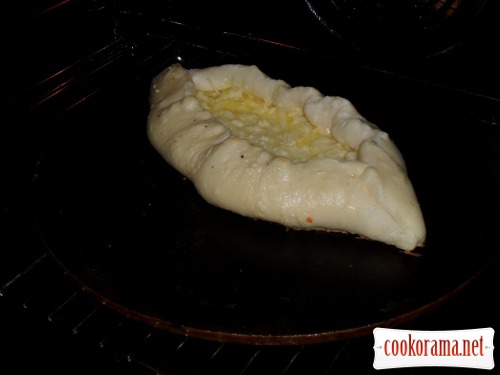 Bake for 25 min at 220 degrees.
When browned, add in the middle one egg. Not break the yolk I advise you, at first, in a small bowl gently mix an egg, and then pour the egg in the middle of a khachapuri, add salt and keep in the oven for another five minutes. Take out from the oven, pu in the middle a piece of butter – that`s all.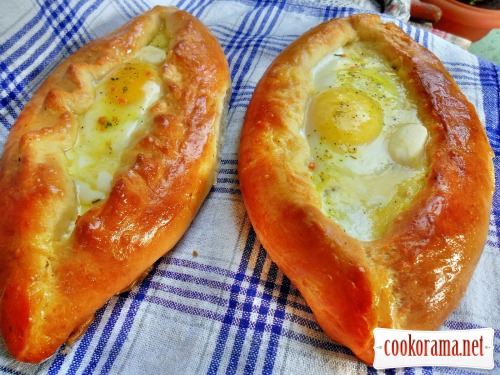 You should it then this way: break the sharp edge of the boat, dip it in the egg and eat.
That`s all!
Enjoy your meal!
Top of recipe "Khachapuri in Adjarian (two variants of molding)"