Puff khachapuri with cheese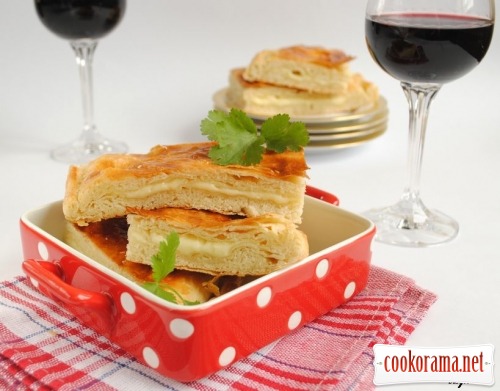 Speed:

not specified

Difficulty:

not specified

Method:

not specified
Ingridients
200 g.
2 шт.
10 g.
10 g.
5 g.
400 g.
100 g.
300 g.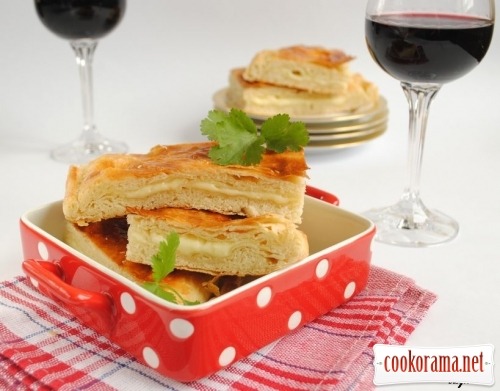 Preparation
In warm milk dissolve yeast and sugar. Leave it for 10 min, and then add salt and mixed egg. Gradually adding sifted flour make an elastic dough, cover with a cloth and let the dough «rest» for 10 minutes.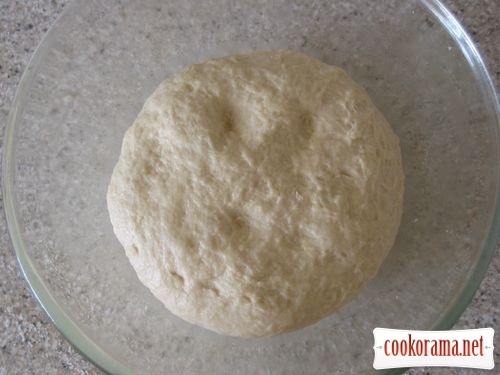 The divide dough in two parts, where one is bigger than other. Roll a thin layer, grease with soft butter (not the melted).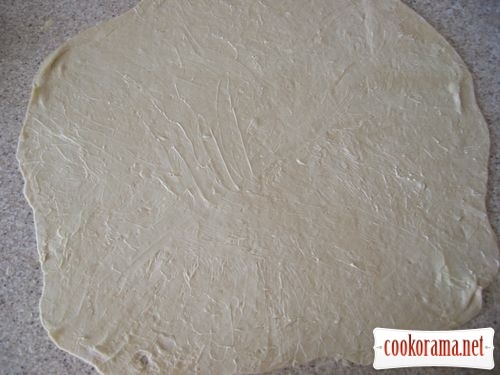 Rolls the layer, then twist a «snail», do the same with a second part of dough.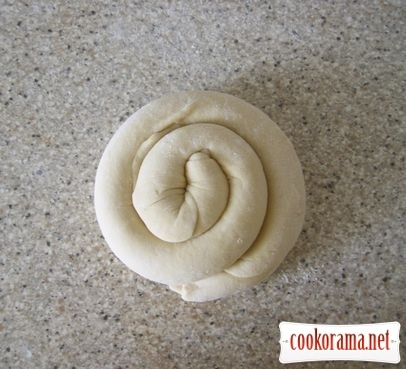 «Put snails on a tray, cover with foil and put in the fridge for 1-2 hours.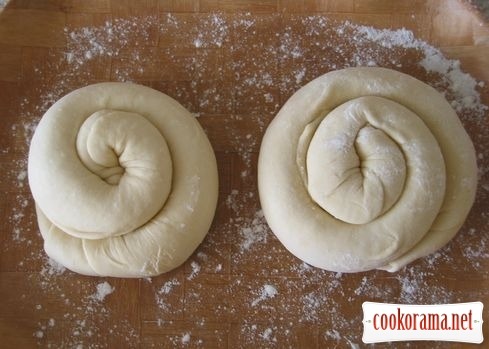 Grate the cheese. Heat the oven at 200℃, cover the pan with a greased baking paper.
At firsr put on a powdered with flour table big»snail", roll an oval circle (do not knead the dough), put it on a pan, add cheese, stepping back from the edges.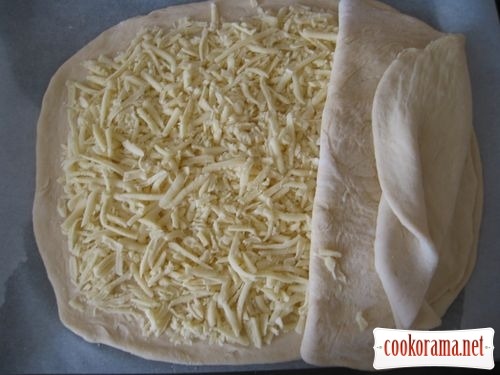 Roll the second «snail», which is smaller, combine with filling, pinching the edges up. Ready khachapuri grease with mixed egg.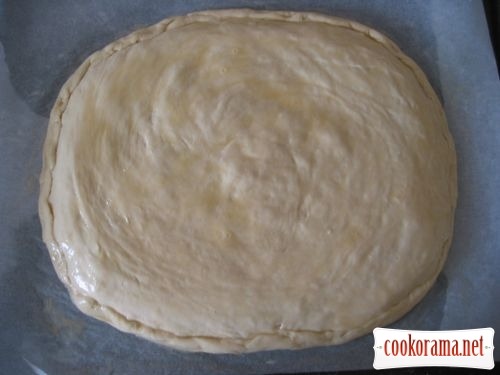 Put in the oven, and bake until golden brown.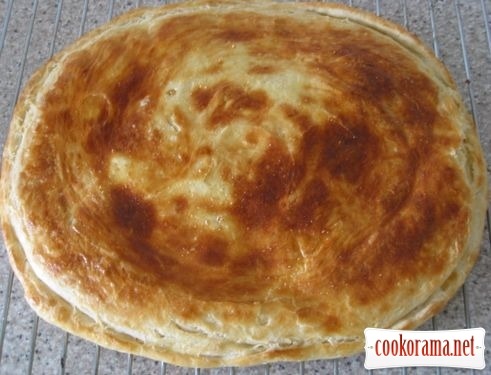 Cool it off.
Serve warm, cited in pieces.
Bon Appetite!