Waffles with pumpkin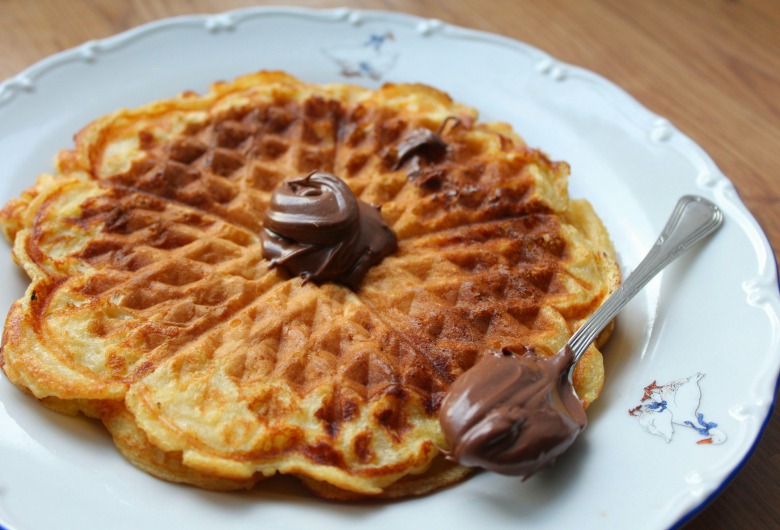 Ingridients
155 g.

цукор (preferably sugar cane)

1 spoon
1 tsp.
310 ml
1 шт.
1,5 spoon
170 g.
45 g.
Hello, housewifes-enchantresses!

Today I offer to cook delicious and very easy in preparation pumpkin waffles. Probably the hardest thing is preparation of pumpkin puree

Actually, what you need for a tasty, simple, hearty breakfast, with which no one will be indifferent. By the way, pretty good option for moms who can not teach (I do not like the word «force») kids to eat pumpkin! Waffles are crispy outside and loose inside, and by the way, pumpkin flavor gives only charm and is not felt at all. There is virtually no sugar in waffles, so even supporters of diet and nutrition will like them

In short, they worth a try!


Preparation
1. At first heat waffle iron. Just til we stir all, it heats up.
2. Mix dry ingredients with dry and wet — with wet. Add puree to the wet.
3. Then stir all together.
4. About nuts. You can add any you want, or you can avoid this ingredient, if you can`t find it.
5. Dough can turn out with some clumps. There is no need to stir till smooth. So, do not use mixer – spoon or whisk is enough.
6. Bake waffles till golden-brown color. They should be crispy, soft and supple inside.
First wafers can be spoiled. It is a usual thing, so the baking time and amount adjust according to your waffle iron.
Note. If I plan to bake waffles for breakfast, than not to waste time measure ingredients the night before. Something hide in the fridge and leave something on the working surface. This is a time saver in the morning.
And also. Experiment with spices! Add cinnamon or vanilla or nutmeg with cloves. Or ground ginger. In one word, guide on your own taste.
And at the end. Be careful with ginger. People with stomach and intestinal problems better not use it

BON APPETITE!
480

30 October 2014, 08:07