Wholegrain waffles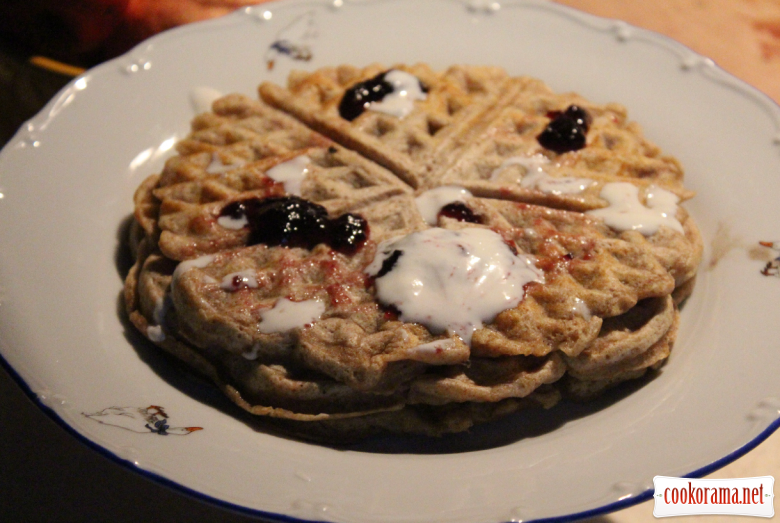 Ingridients
200 g.
2 spoon
1 spoon

baking powder (possible without it)

1 tsp.
200 ml
40 g.
1 шт.
Hello, dear friends!

I propose to cook crispy and delicious waffles!

In fact, I do not use waffle iron as often as desired. Somehow it is easier to fry in pan. By the way, if you do not have waffle iron — does not matter. This recipe is good for pancakes

Preparation
1. Mix dry ingredients. We need sugar in this recipe, to get crispy crust. If you like sweeter waffles, then add more
2. Mix wet ones
3. Bake depending on type of your waffle iron. Mine is better, when I grease it before each portion. Bake at a highest temperature for a few minutes.
Serve with anything you like

Bon Appetite!