Courgettes "Spark"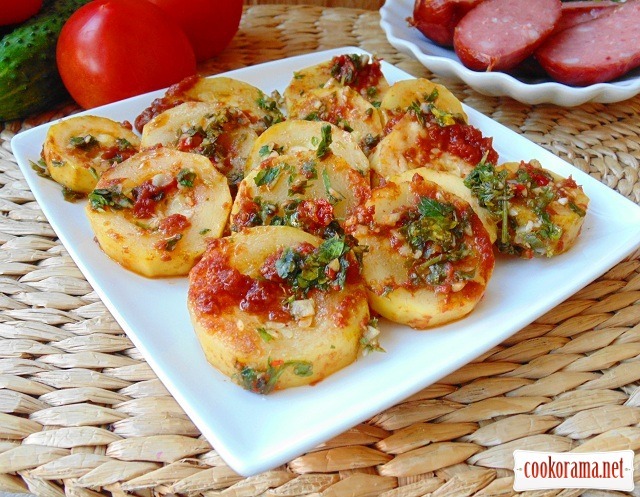 Ingridients
1 kg
250 g.
40 g.
5 g.
10 g.
50 g.
5 шт.
1 шт.
50 g.
Spicy, appetizing, summer appetizer.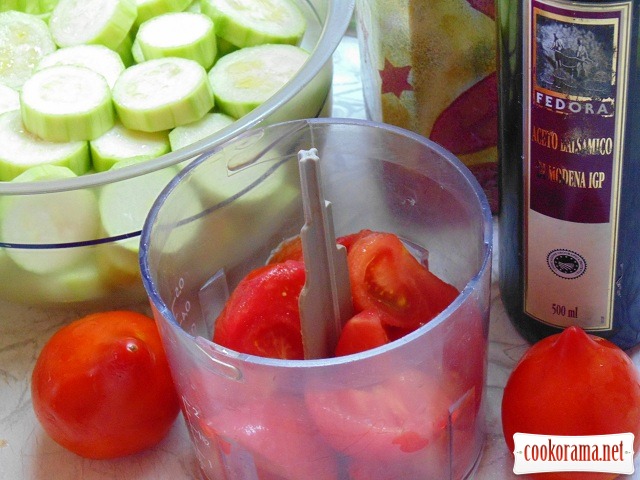 Preparation
Slice courgettes in 1/2 сm thick.
With blender grind tomatoes into puree.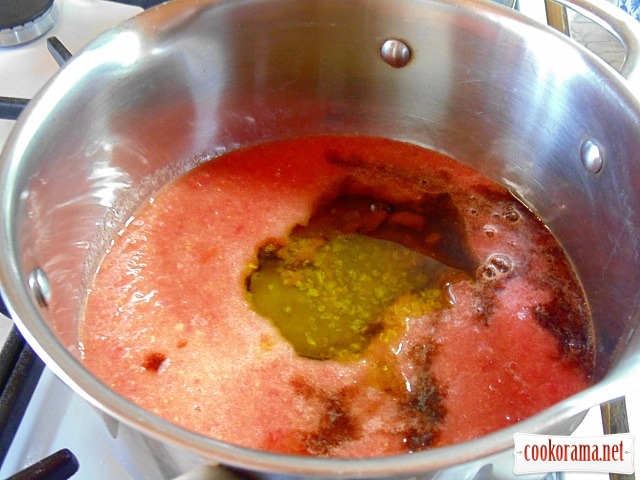 In a saucepan mix tomato puree, salt, sugar, olive oil and balsamic.
Bring mixture to boil.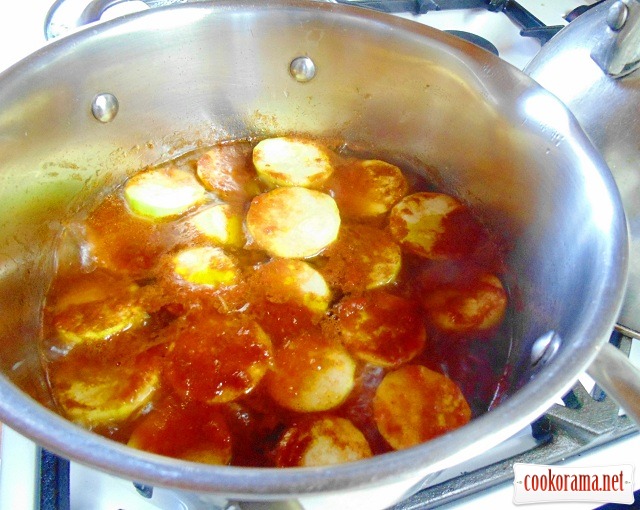 Spread courgettes by portions, in row, in the saucepan. Stew for 10 min on a medium heat. Cook all the courgettes like these.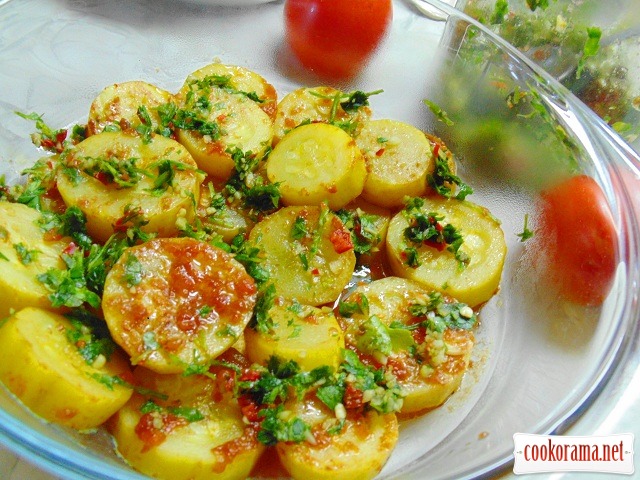 Spread ready courgettes in rows, in a deep bowl. Sprinkle each row with chopped parsley, garlic and chili pepper
Tightly close the dish and let courgettes stay for a few hours.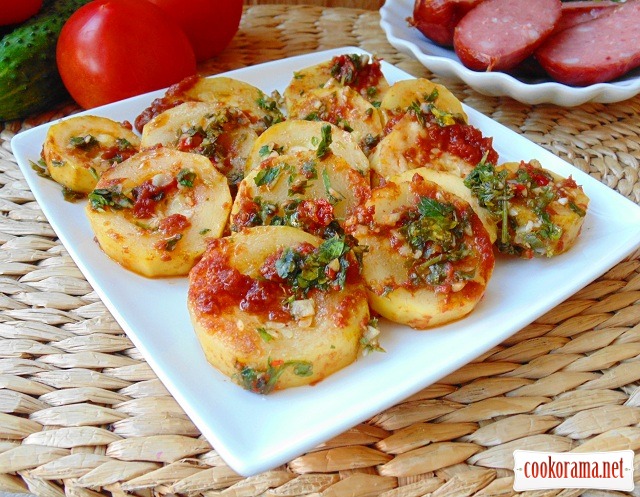 Serve courgettes cold.
Tasty, spicy and piquantly.