Turkish dolma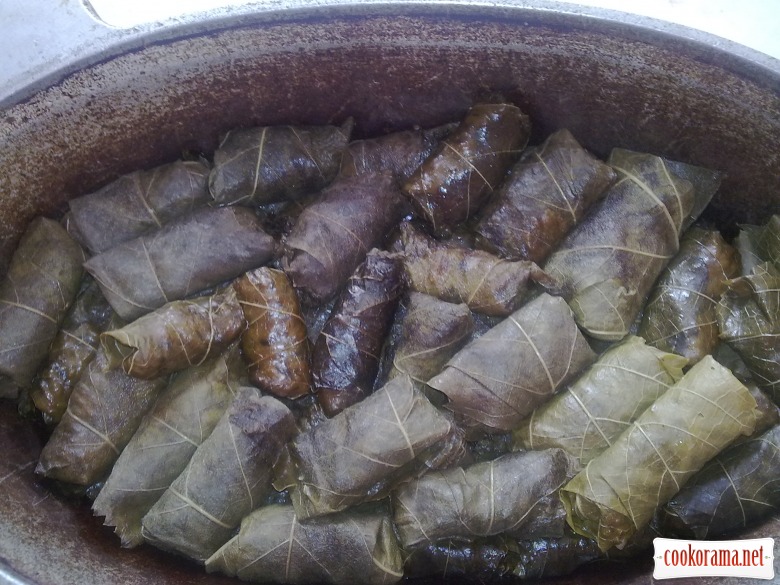 Ingridients
Ingridients
250 g.
10 glass
Filling
750 g.
250 g.
250 g.
25 g.
25 g.
1 glass
1 tsp.
1 tsp.
1 bunch
1 bunch
1 bunch
I decided once to prepare dolma — delicious! And if you prepare grape leaves in advance- can avoid waiting, when grow up young! They can be preserved in several ways: in brine or «just». I do «just »: collect young leaves (clean and dry), carefully tear off the stalk, fold in half (large) make rolls and put in dry sterilized jars (1 liter, just enough for a good portion); for 1 l jar you need 250-300 g of leaves; close with boiled cap. That`s all! Keep in cold, dark place. Now you can start cooking dolma!
  Attention – stuffing without meat (taken from the section of the Turkish cuisine from the encyclopedia «culinary traditions of the world ")!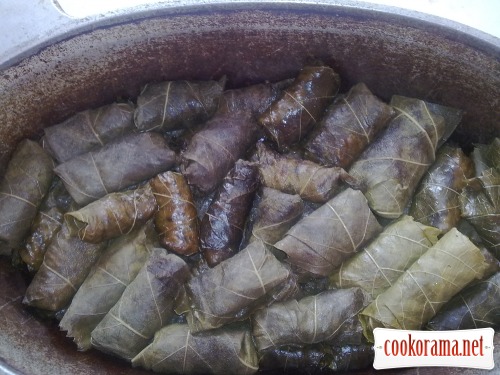 Preparation
Boil grape leaves in water with lemon juice for 5 min.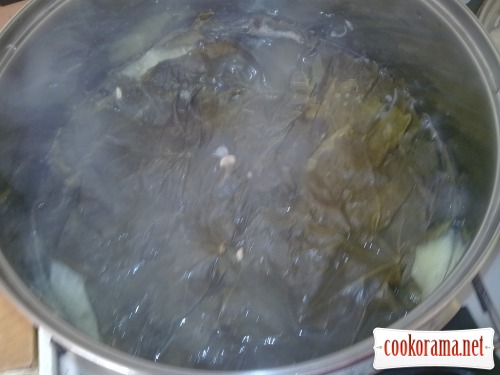 Drain water, carefully spread leaves on towels (note — there will be stains!).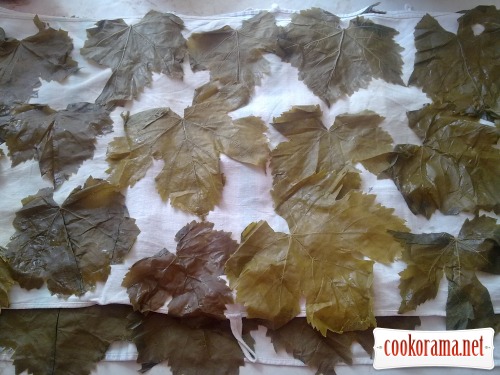 Stuffing:
Chop onion finely, fry in deep pan, in oil, to golden color.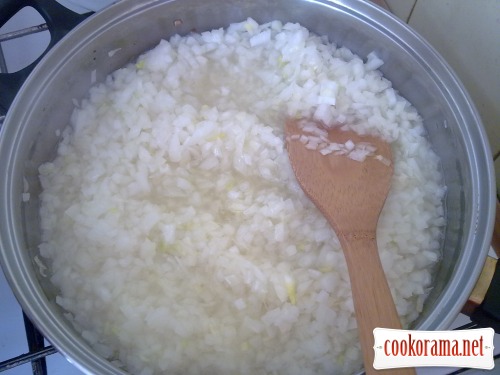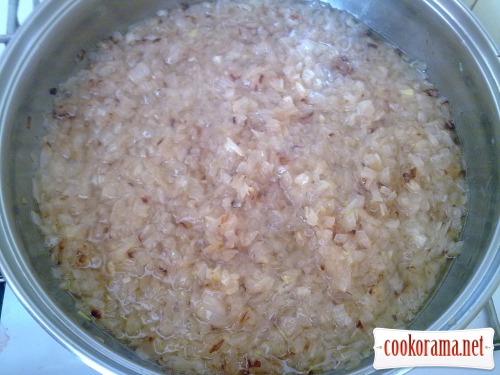 Add washed rice and nuts; fry for 30 min over medium heat, stirring.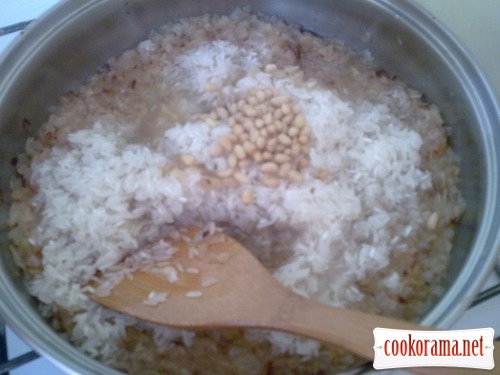 Add salt, sugar, raisins, hot water, stir it; cover pan with lid and cook for 15 min over low heat.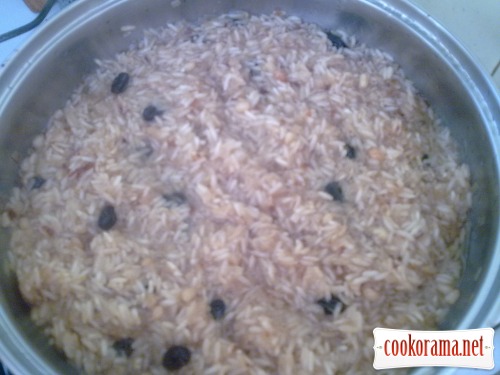 Chop parsley, dill and mint finely, add to stuffing, stir and cool it.
On the smooth side of leaf put 1 tsp of stuffing (depends on size – more or less), bend the edges of leaf and make rolls from the leaf basis to it`s tip. Put in a pan, pour 1 cup of water and cook for 1 h.
Bon Appetite!!!