Spicy salad-appetizer from green tomatoes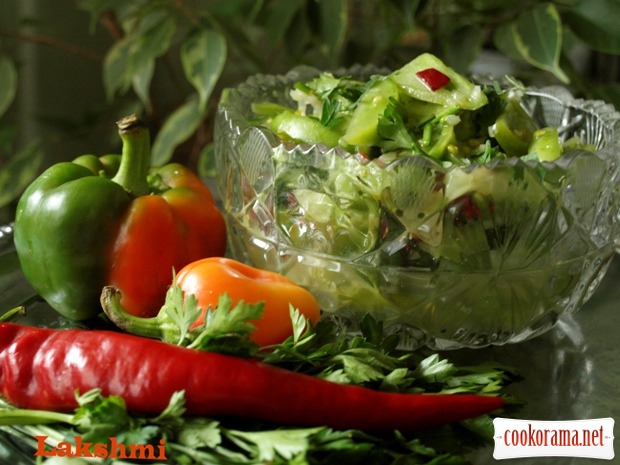 Ingridients
1 kg
1 шт.
1 шт.
2 spoon
2 spoon
2 spoon
1 spoon
Delicious spicy salad is very relevant to use many unripe tomatoes.

Preparation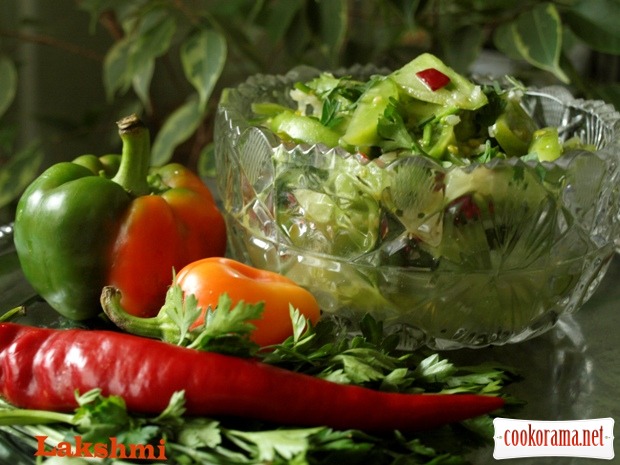 Prepare products for salad.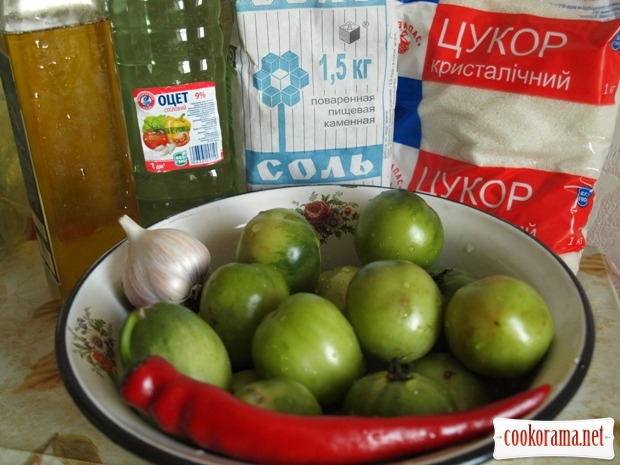 Slice tomatoes.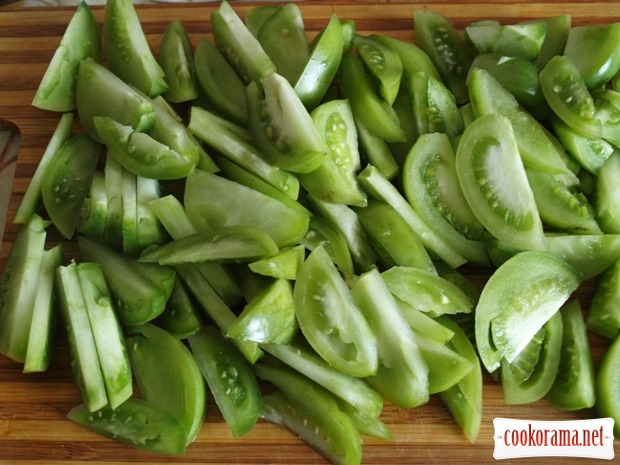 Mix salt, sugar, oil and vinegar, add finely chopped red pepper, pressed or finely chopped garlic. Stir, till dilution of salt and sugar.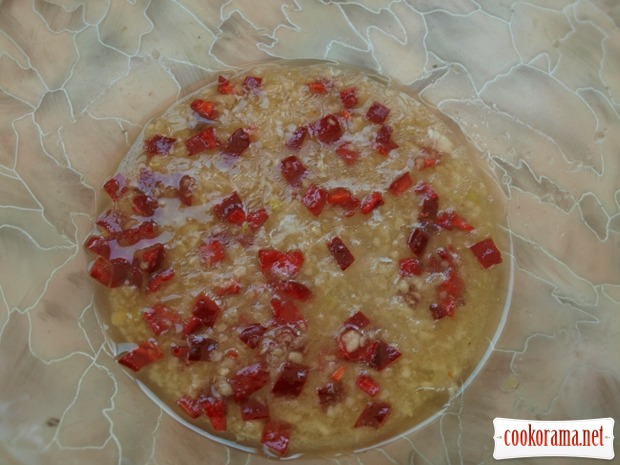 Put tomatoes in bowl with lid or in jar. Pour with resulting mixture, stir well, cover with lid and put in the fridge for a day.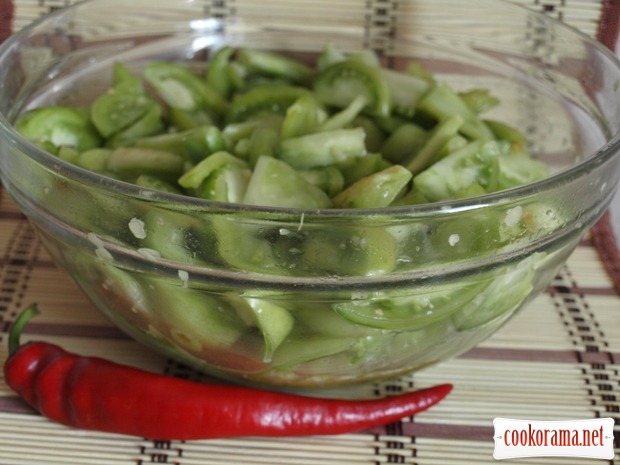 Take out, spread in salad bowl and spreinkle with parsley. Very tasty! Helps out when guests at the threshold if the snack is ready in the fridge.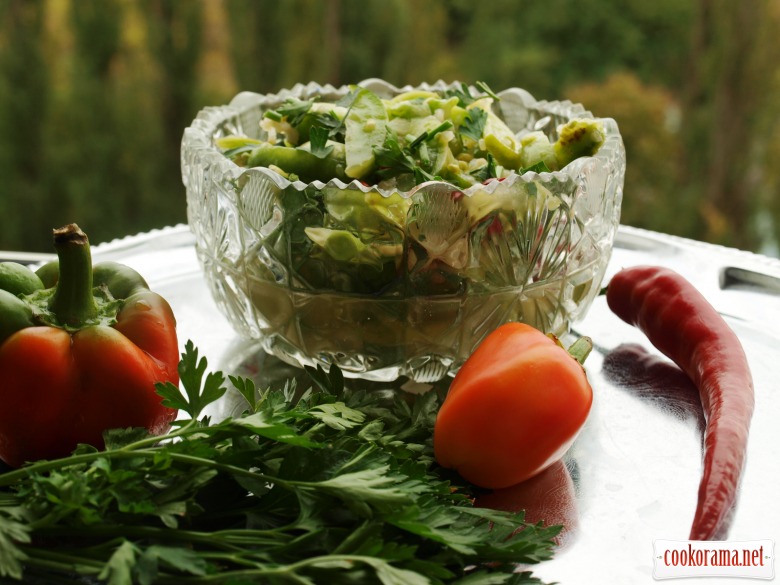 Bon Appetite!