Salad from radish and nuts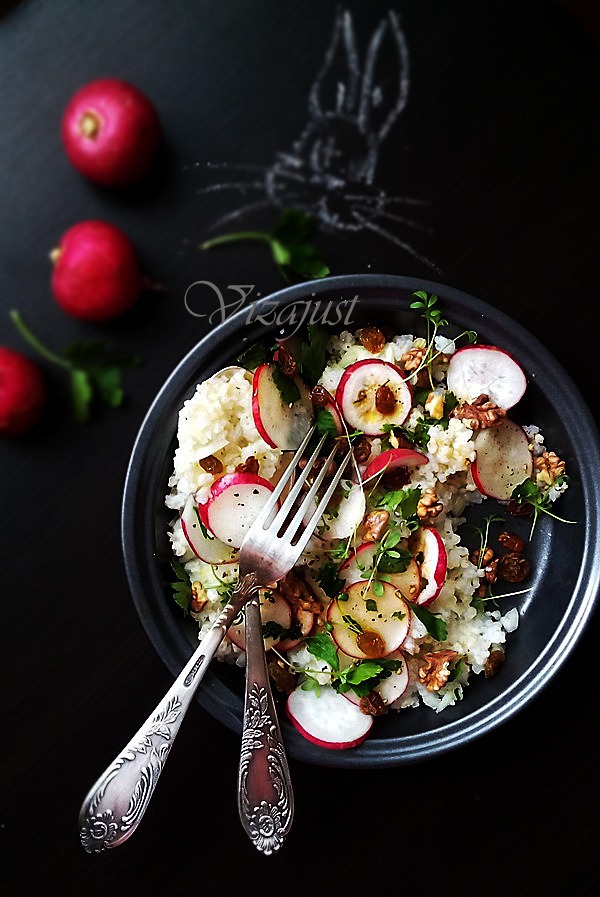 Ingridients
pearl barley (rice, quinoa, couscous...)

0.5 glass
0.5 glass
1 шт.

raisins (dried cranberries)

0.5 glass
1 spoon
4 spoon
I love different salads, just adore

I share a wonderful recipe! Suits great for meat, or you can enjoy such salad during fasting)))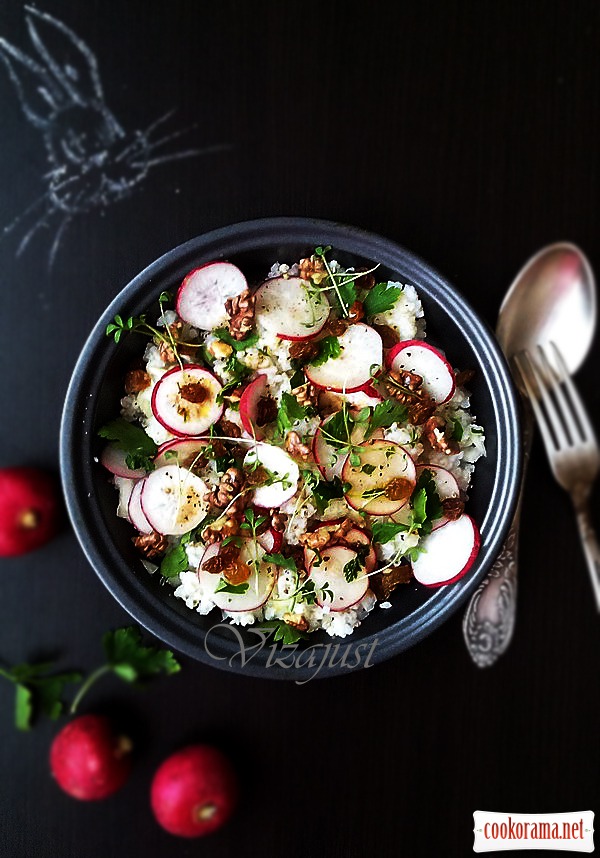 Preparation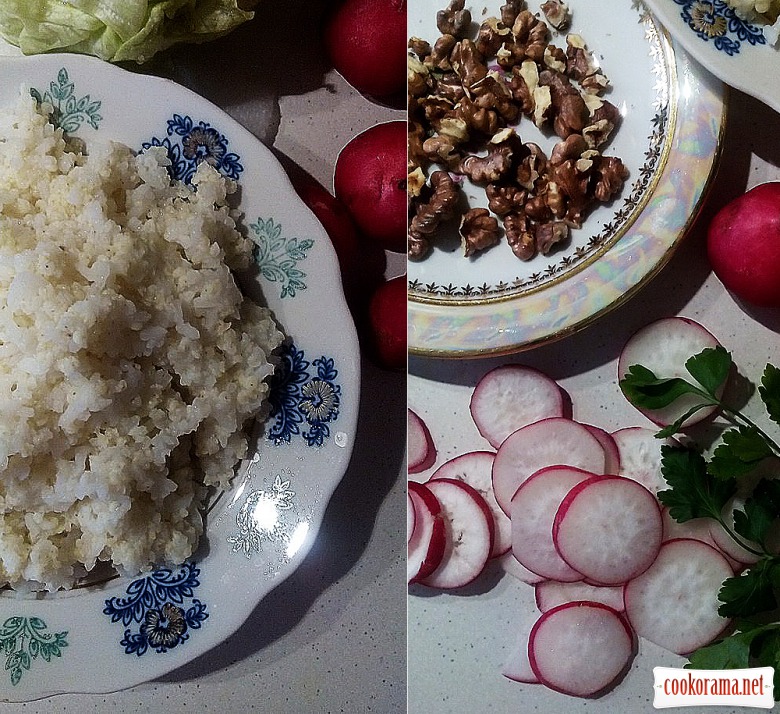 — prepare mixture of cereals to your choice.
— put to boil large saucepan of salted water.
— pour cereals (if you take barley or wheat — at first cook this barley for about 10 minutes, then add the rest).
— boil till al dente state, put in colander.
— mix warm «porridge» with rest of ingredients, sprinkle with vinegar, pepper and salt to taste, pour with oil.
Bon Appetite!