Salad with celery, apples and nuts and 6 variants of sauces (dressings)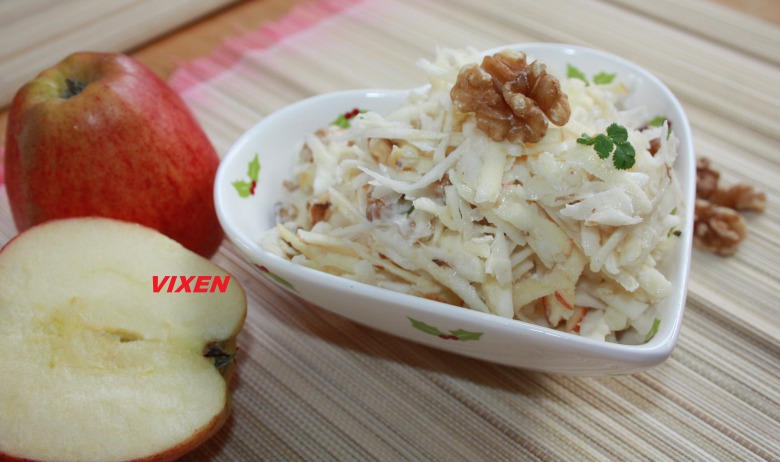 Ingridients
A simple salad of celery, but very tasty and useful (celery cleans the body well, also promotes weight loss…

Salad is best done immediately before you plan to eat it to save as many vitamins

Preparation
Peel the celery root and grate it, sprinkle with lemon juice not to make it dark, add grated apple and chopped nuts and season with sauce.
Sauces (dressings) can be:
1. Mayonnaise (home or shop).
2. Oil (olive, nut or sunflower) + lemon juice.
3. Balsamic vinegar + lemon juice + herbs.
4. Yoghurt sauce: yogurt, herbs, lemon juice.
5. Honey + apple juice + lemon juice + oil + herbs (honey sauce).
6. Cream sauce, cream cheese + lemon juice +herbs.
Who need more details according to ingredients (herbs, etc.) / proportions for sauces, write a request

Bon Appetite!!!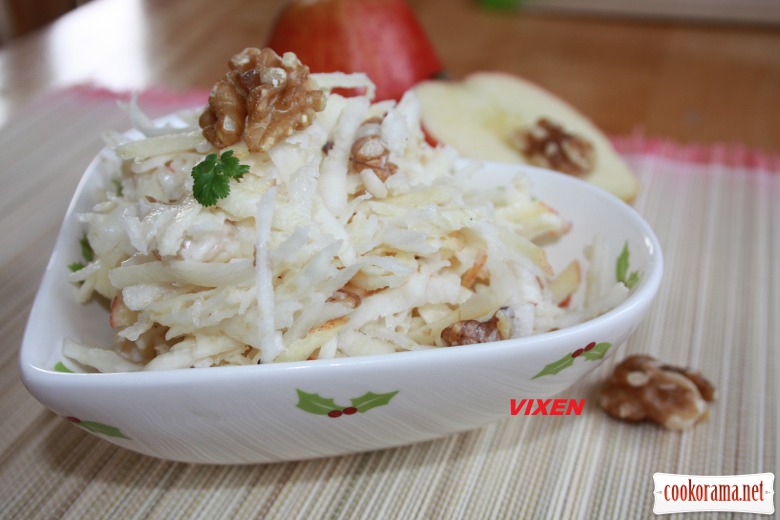 Top of recipe "Salad with celery, apples and nuts and 6 variants of sauces (dressings)"
739

17 March 2015, 17:55