Layer salad with radish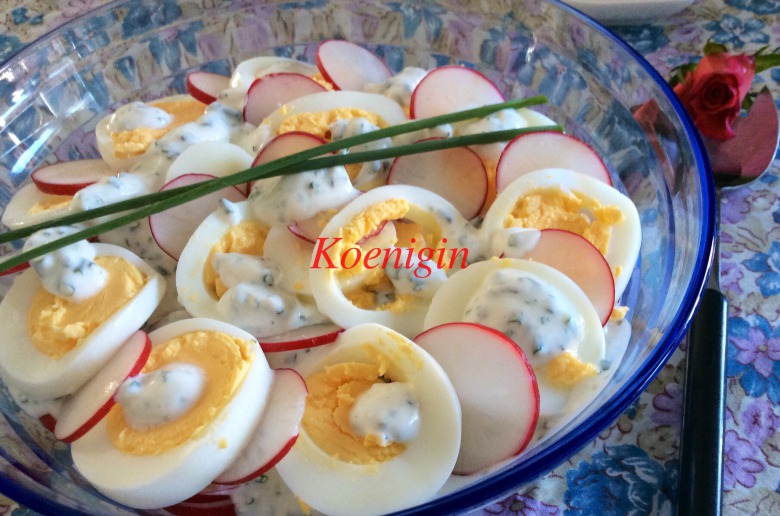 Ingridients
2 bunch
5 шт.
1 bunch
1 bunch
200 ml
200 ml
Spring! Spring looks to us in the windows with bright sun, gives the first snowdrops. And so I want to prepare something light, spring. Girls already exposed delicious «Spring» salads, and I add this one in collection.

Preparation
Wash radish well, cu tails off and slice.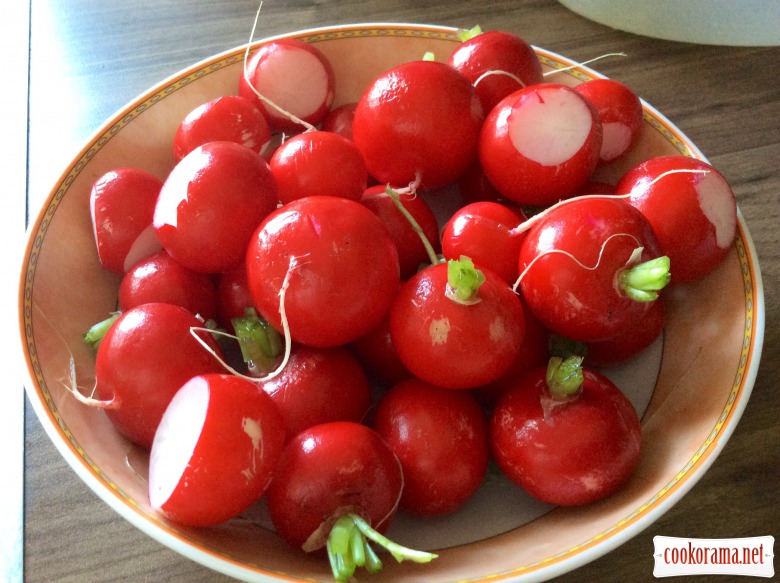 Boil eggs, peel and slice too.
Mix sour cream with з natural yoghurt, add chopped shnit onion and parsley, flavor with salt, a little white pepper.
Now make a salad.
Spread layers of radish with eggs.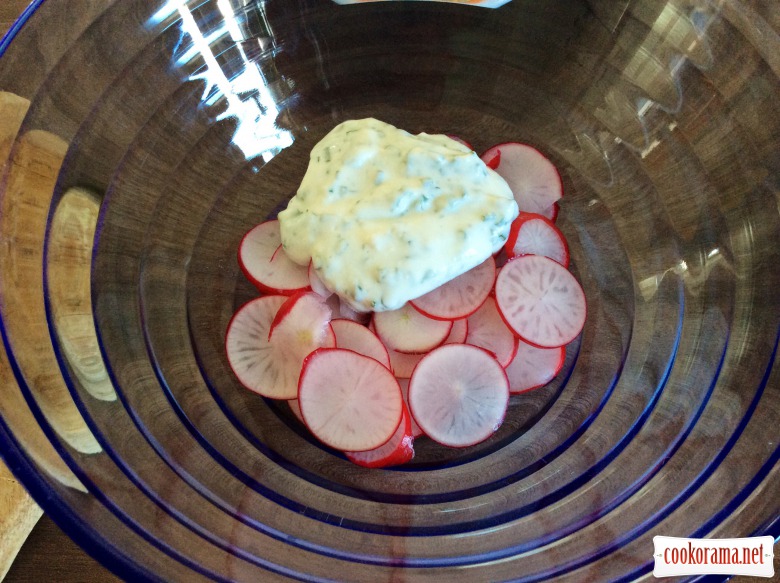 Start from radish.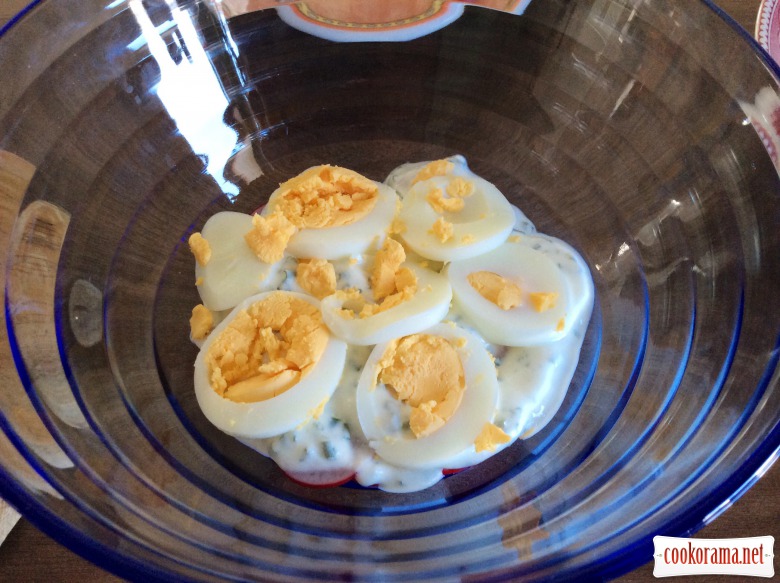 Pour each layer with dressing. Do not greasy the last totally, only in some places.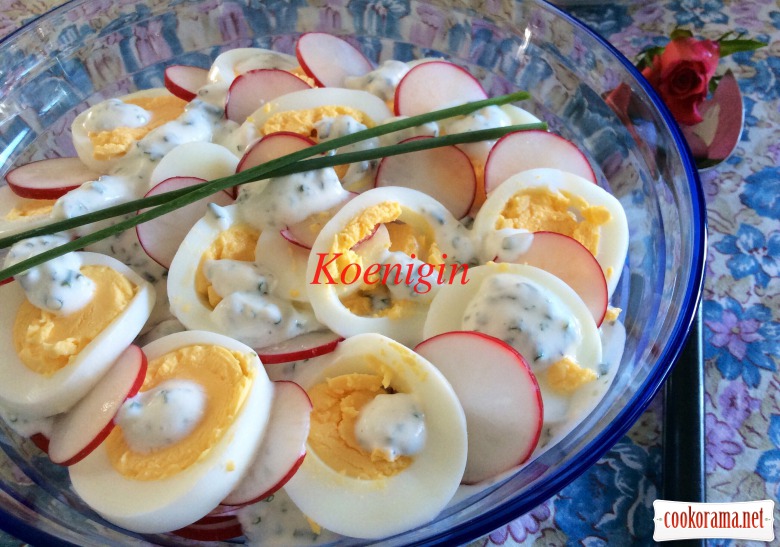 P.S. Salad delicious, but let a lot of juice, so I recommend to prepare
directly
before use. Moreover, when after Easter many eggs left, advise to prepare this salad. Firstly is where «attach» boiled eggs, and secondly you can arrange a fasting day after the delicious Easter feasts

831

19 March 2015, 22:15