Veal rolls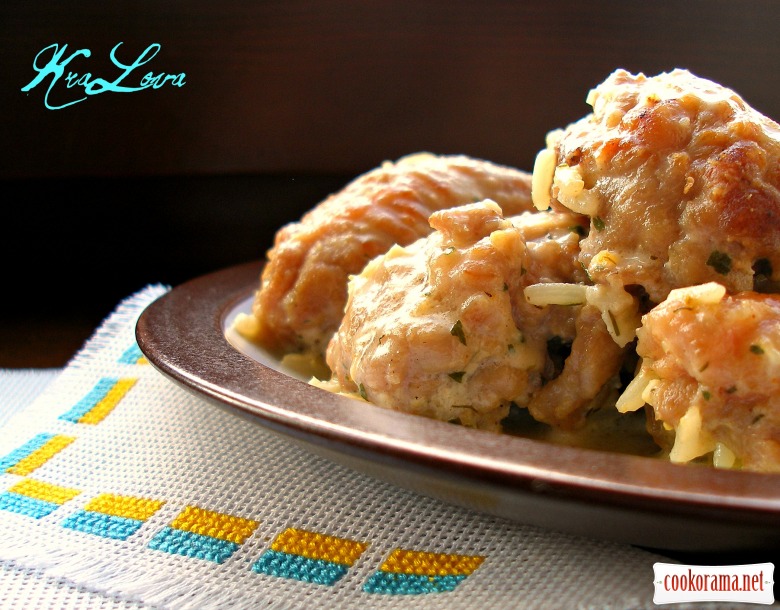 Ingridients
Ingridients
Filling
3-4 spoon
1 шт.
1 шт.
Sauce
0,25 glass
0,5 glass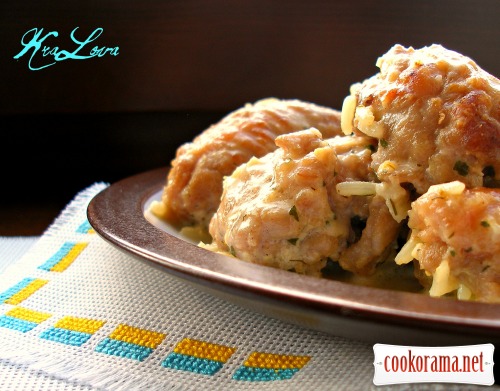 Rolls are delicious)))) Its great taste, fairly efficient look — and in general all! In Ukraine there are a lot of recipes of rolls, in my lunch today was veal — tender and juicy.

Preparation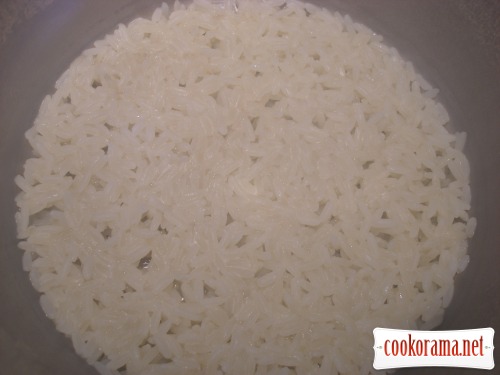 Boil rice.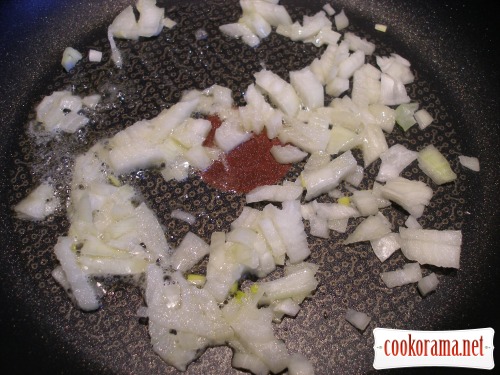 Chop onion and fry in butter.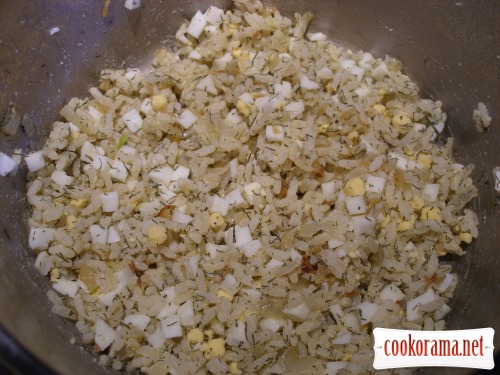 Boil egg, grind and stir with rice, onion and greens. Salt and pepper.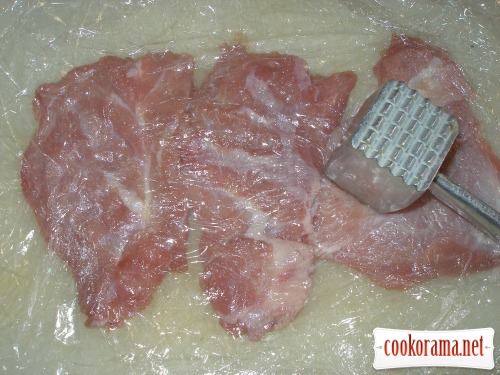 Cut veal in pieces and beat well.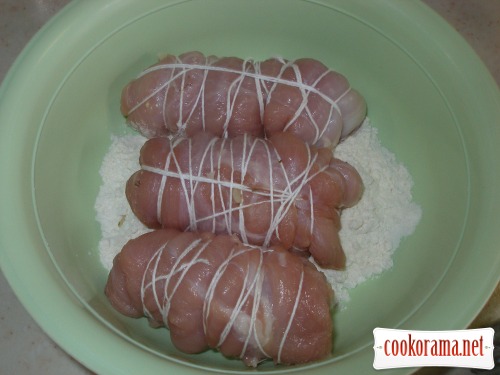 Put stuffing on pieces of veal, fold them and tie with thread. You can use toothpicks, but thread is more reliable.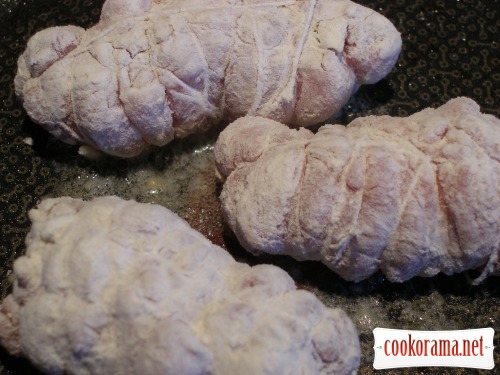 Roll rolls in flour and slightly fry in butter. You can take lard, but as it is veal, butter is better.
After frying I decided to remove threads, as rolls are already formed. Next, stew them in sauce, and serving rolls with threads is not good. So I removed threads, — this work, not for weak. And for rolls
not to fall apart
keep shape, I fixed with toothpicks below.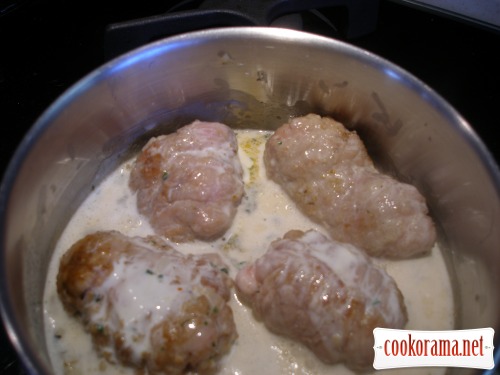 Spread rolls in saucepan, pour broth or sour cream, add greens and spices. Bring to a boil, cover with lid and stew over low heat for 20-30 min. Serve, pouring with sauce, in which stewed rolls.