Chicken fritters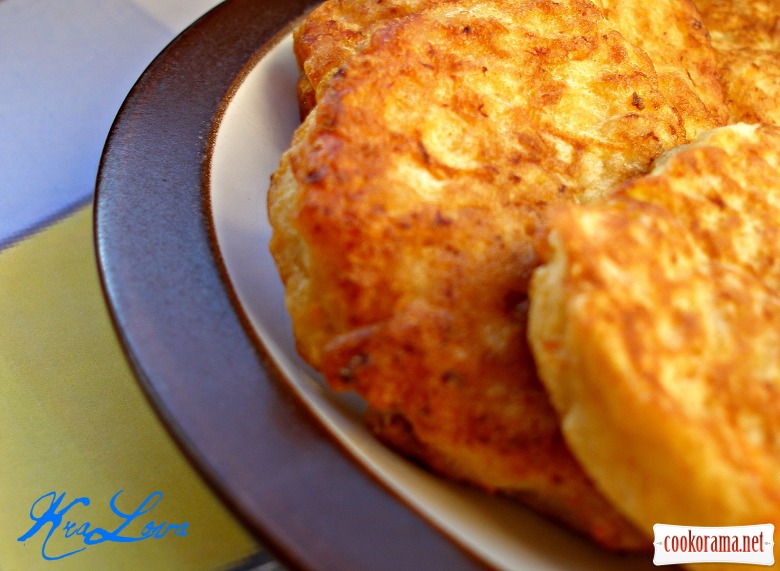 Ingridients
500 g.
3 шт.
2 шт.
1 шт.
1 шт.
0,5 l
2 шт.
2 glass
1 tsp.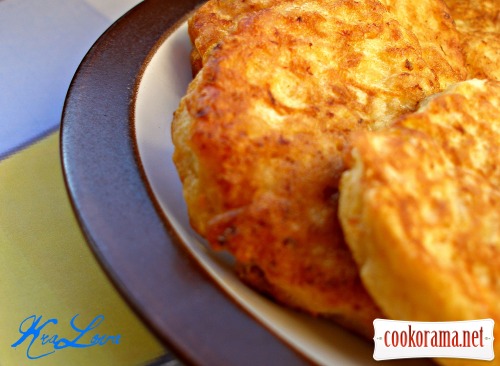 As soon as I saw this recipe knew immediately — must be prepared, and immediately! Fast, tasty, satisfying, and even with a very affordable products that are always in kitchen of each family.

Preparation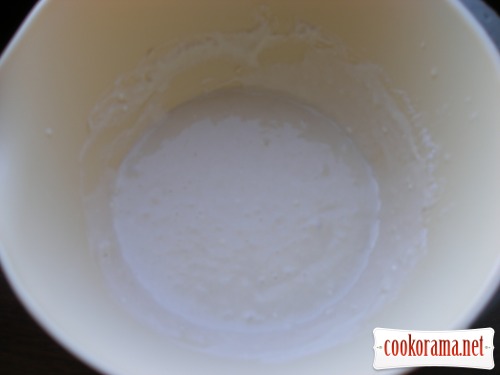 Stir sour milk with eggs, add flour and soda. Stir well. I made half of portion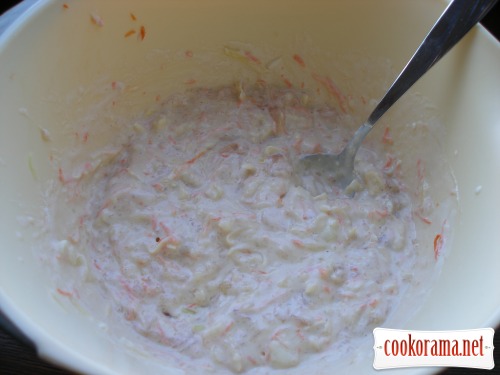 Add in dough chicken mince, potato, carrot, onion, garlic. Salt and pepper.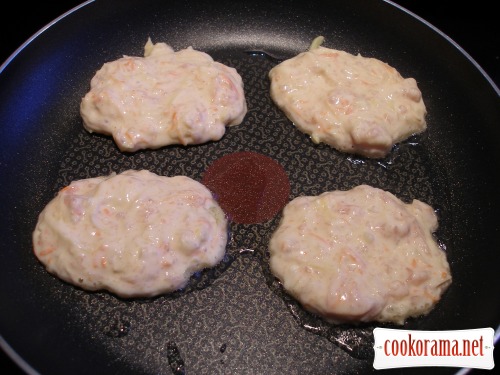 Spread fritters with spoon on pan and fry in oil till golden color.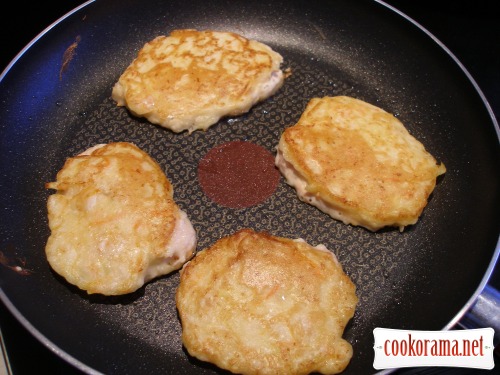 If desired, you can spread fritters on baking sheet and send in oven for 15-20 min. Though, mine were baked on pan well.
I found the recipe at Katya Melnikova, for which sincerely grateful to her

Didn`t have time to make photo, it was dinner and all were in hurry. But fritters are very tasty! Honestly… ))