Cheesecakes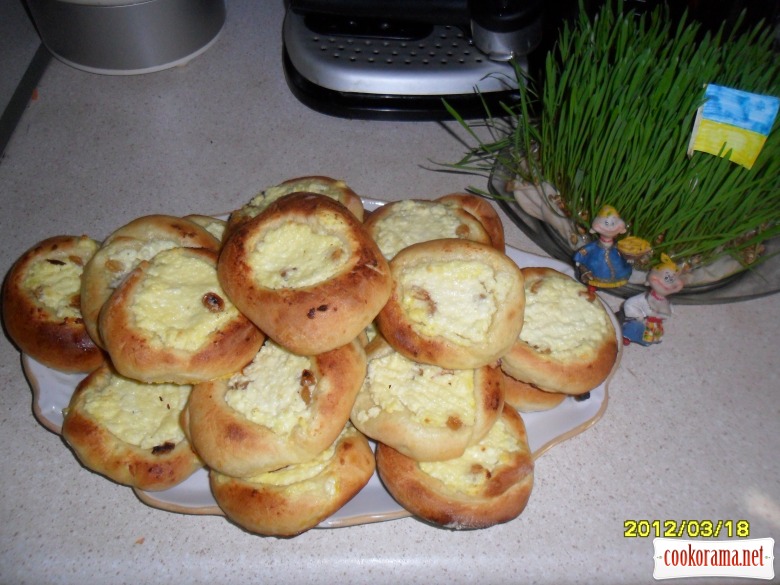 Ingridients
Dough
4-5 g.
1 шт.
270 g.
2 spoon
500 g.
50 g.
0,5 tsp.
Filling
500 g.
1 шт.
4 spoon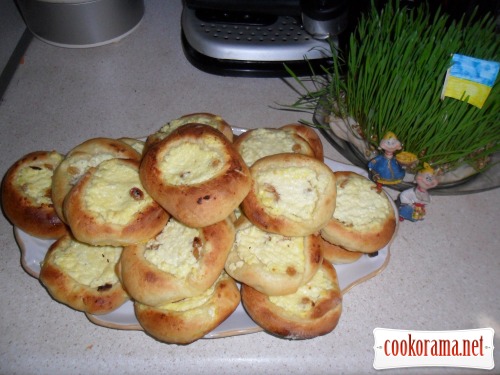 Preparation
Knead dough in breadcooker.
If there is no miracle-technique, make batch manually: heat milk to about 40-45 degrees, dissolve sugar in it and yeast. Leave for 10 minutes. In this mixture add melted butter, egg, salt and sieved flour. Knead smooth elastic dough. Put it in a warm place to rise- dough should increase in half. Look, dough rises, knead again and let it stand, on the third time we divide it into parts and mold flat cakes, spread on a baking sheet (lay on a baking sheet parchment paper). In curd, add sugar, eggs, raisins and stir. The result should turn out thickish mass.
In the center of each ball by bottom of glass push deepening. At the bottom put cheese.
Grease edges by mixed with milk egg yolk, fill midway with filling.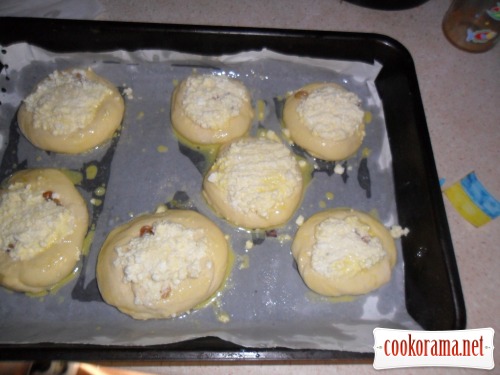 Put in the oven at 180 C for about 25 min.