Portion cheesecakes with grated chocolate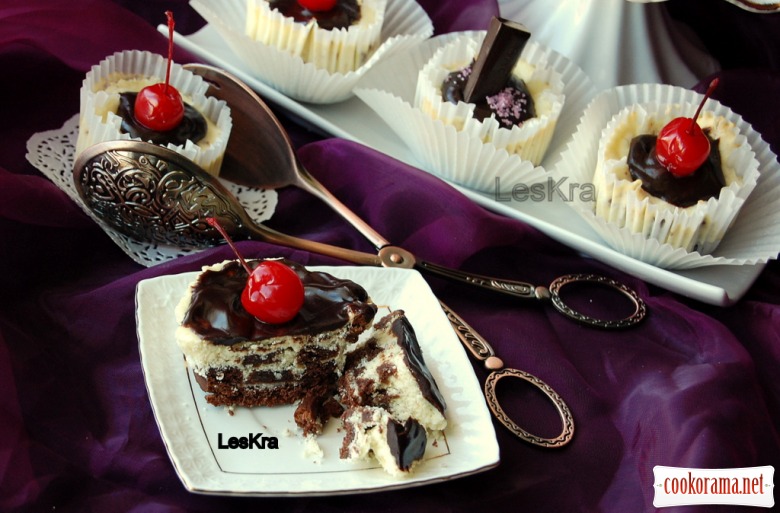 Ingridients
Ingridients

shortbread cookies (chocolate with filling between layers)

360 g.
450 g.
100 g.
2 шт.
100 g.
Glaze
100 g.
60 g.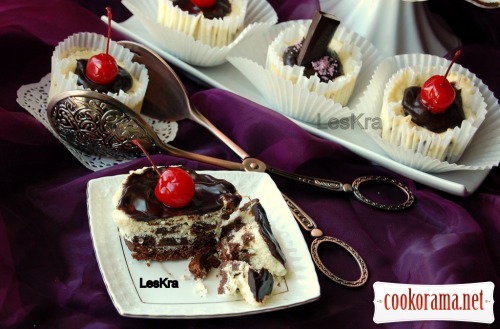 I love cheesecakes in any kind. Not those cheesecakes that from pan, but those from the oven. The feature of today ones is that they can be served in batches — you do not need to cut them. Everyone gets a tasty portion of cheesecake with delicate citrus flavor, chocolate crumb and a good portion of chocolate glaze on top. Very tasty. And it needs not a lot of time! And you`ll get a lot of them!
<6>PREPARATION
Mix cheese with sugar, sour cream, juice and orange peel, salt, eggs.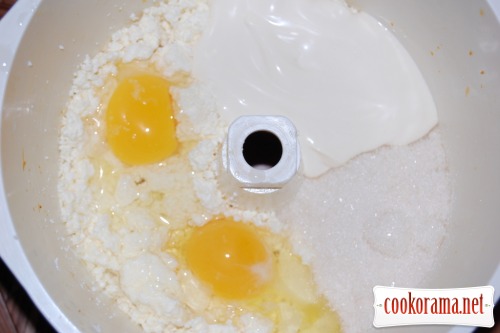 Mix in this mass 4-5 grated chocolate cookies.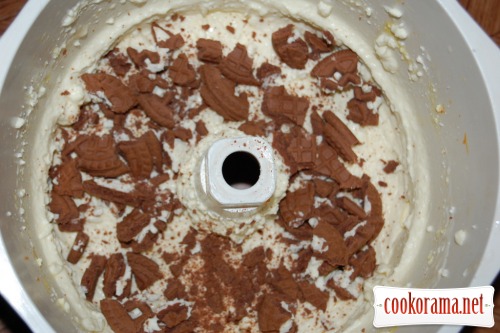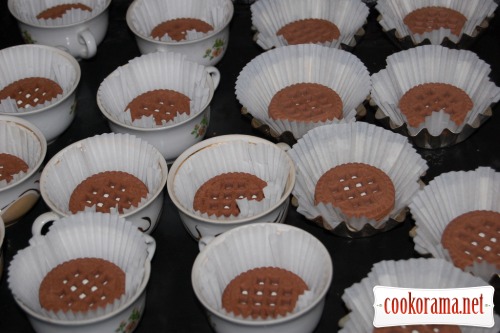 On the bottom of covered with baking paper molds put chocolate cookies. On the top- cheese mass. You should spread mass til lall the height of the form, because it won`t rise, even reduce a little because of, the cheese mass during baking get in space between mold and lower cookies.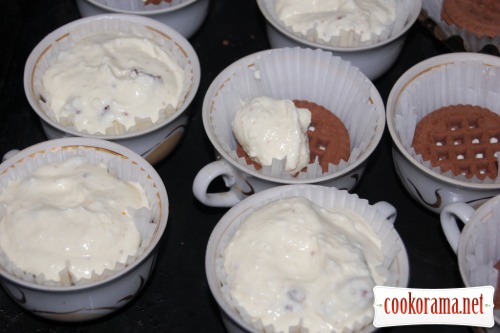 Bake for 25 min at 180℃. Cool minimum for 4 hours, better all the night. Cheesecakes during cooling «ripe», will take a completely different texture than freshly baked.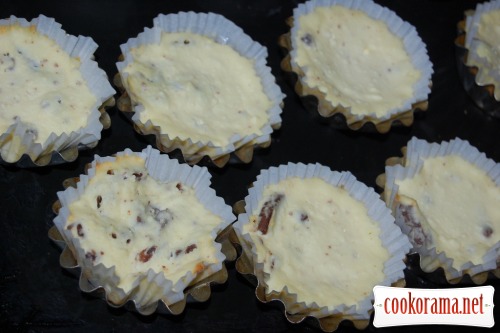 Chilled cheesecakes cover with chocolate icing and decorate as you wish.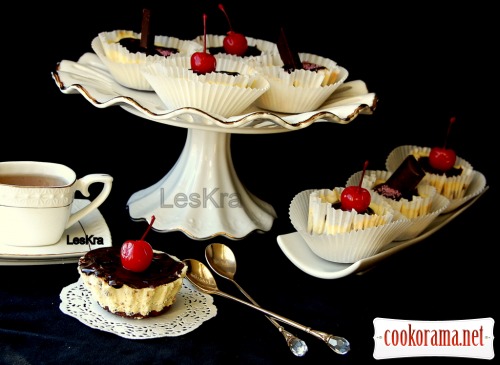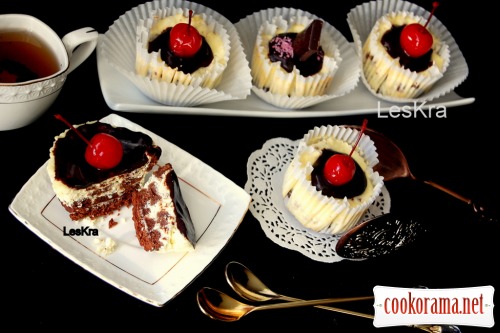 Bon Appetite!
630

29 January 2012, 12:40