Apple jelly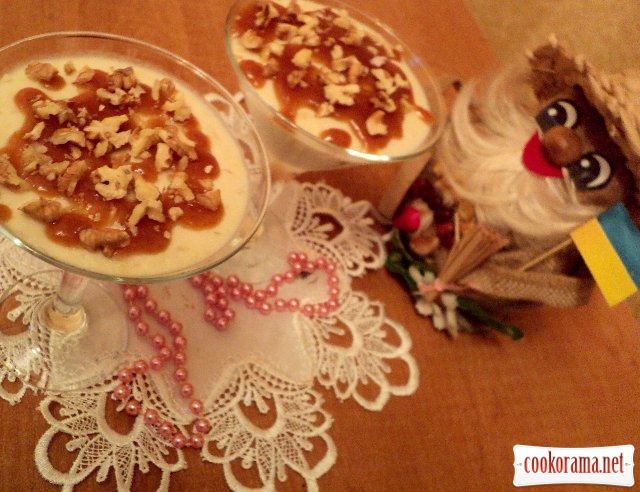 Ingridients
Ingridients
500 g.
75 g.
10 g.
0,25 glass
100 g.
Caramel
100 g.
30 g.
100 g.
30 g.
3 spoon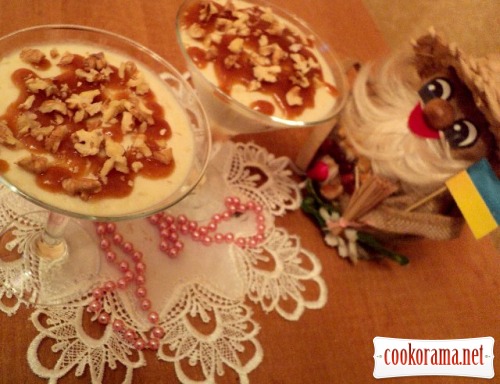 Delicate jelly with baked apples will enjoy not only children but also adults. Made by a recipe from a book by famous Ukrainian cook Daria Tsvek «Sweet biscuits».

Preparation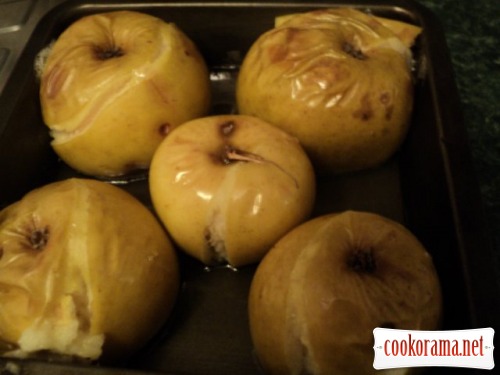 Bake apples in oven to softness.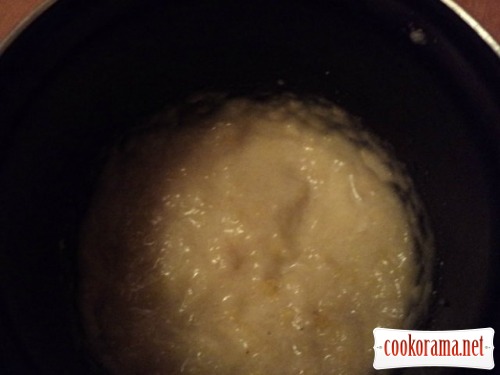 Cool and peel, remove cords. Grind apple mass in blender.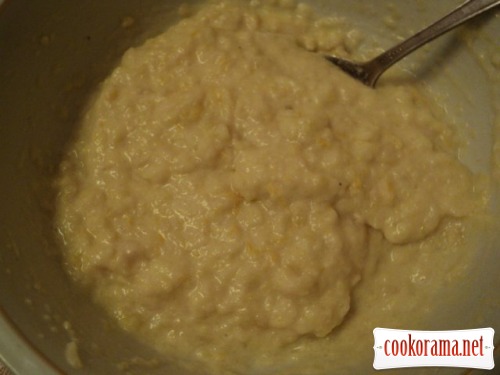 Pour gelatin with cold tea, let it swell and dissolve in a water bath. Add sugar to apple mass, cream and a few drops of almond essence, dissolved gelatin and mix until fluffy mass formation.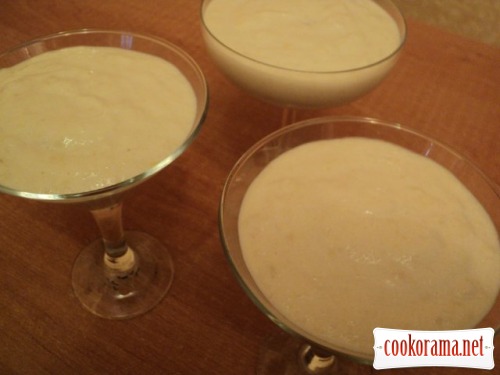 SPread apple jelly in cream bowls or glasses, place in refrigerator for 2 hours for hardening.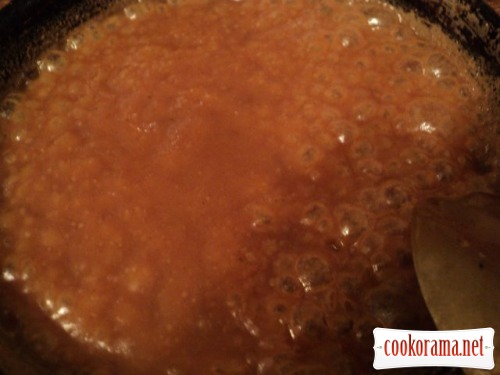 For caramel pour sugar into the pan, add water and heat gently shaking the pan to the formation of caramel. Then add butter, cream and stir until a homogeneous creamy caramel mass.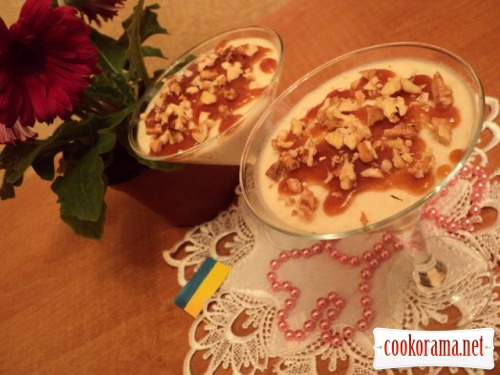 Pour jelly with caramel and sprinkle ground nuts on top. Bon Appetite!