Jelly from baked milk and chocolate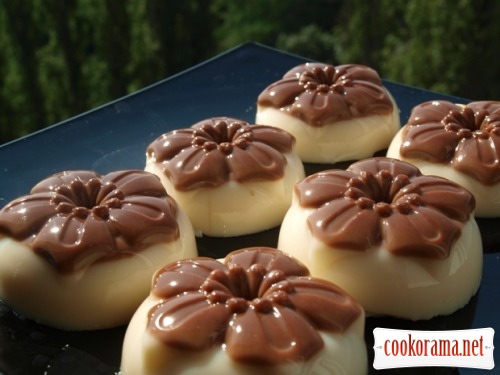 Ingridients
500 g.
20 g.
200 g.
6 g.
100 g.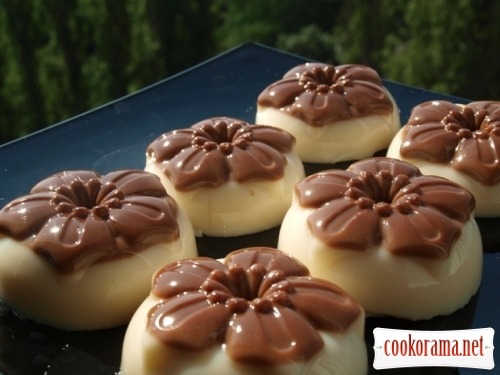 The recipe is from «Кулинар» from mom Elena. Very taste jelly. It's fast and easy to cook

Preparation
Add gelatin in water and leave to swell, then heat it in a water bath until complete dissolution.
Heat the milk, put sugar,after dissolution add gelatin.
Pour 100 grams of milk, add the hot chocolate (powder) and mix.
In the silicone forms pour chocolate jelly, allow to cool.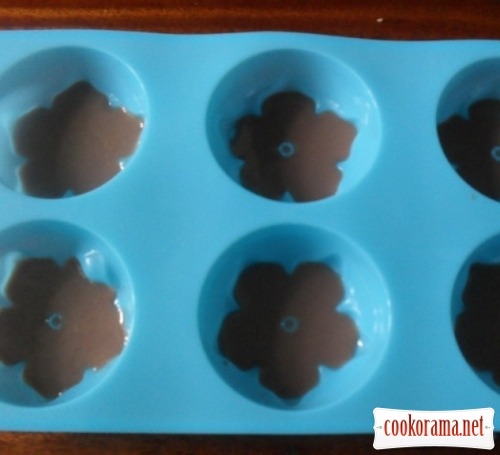 ,
Then put in the fridge.
As soon begins to to harden («grab»), remove from the refrigerator and add milk jelly to forms.
Put in the fridge for complete freezing.
Remove from the forms the frozen jelly, put it on a plate. You can use any silicone forms. One portion is enough for 8 forms.