Rashulla - Indian candies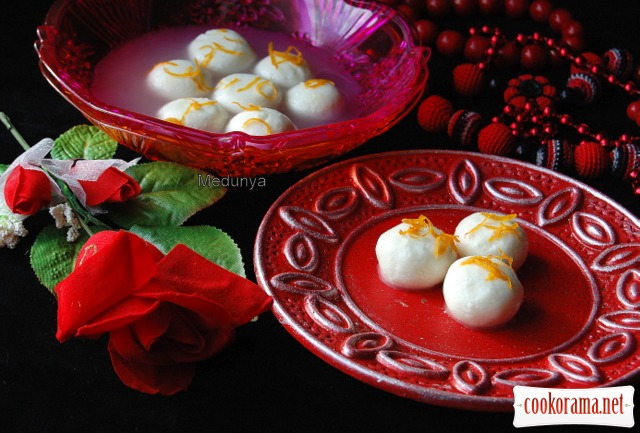 Ingridients
1 l
2 spoon
350 ml
150 g.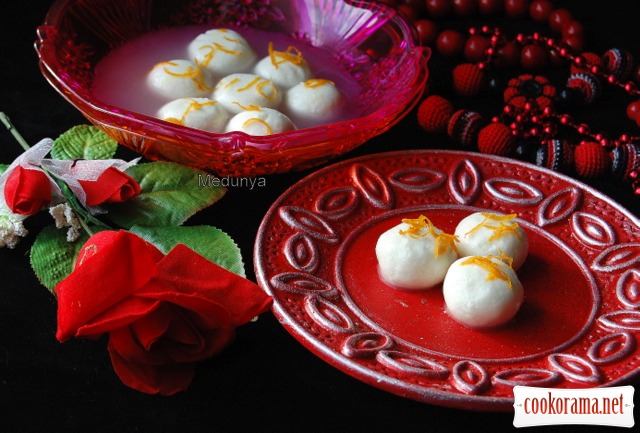 Rashulla — traditional Indian candies. Eastern sweets for the most part able to surprise us with their method of preparation, unusual taste and unconventional combination of products. They capture and fascinate with something unknown for us. Rashulla — is exactly like that. Try it: with a minimum of effort and a small number of products available for a moment, you can plunge into the magic world of India.

Preparation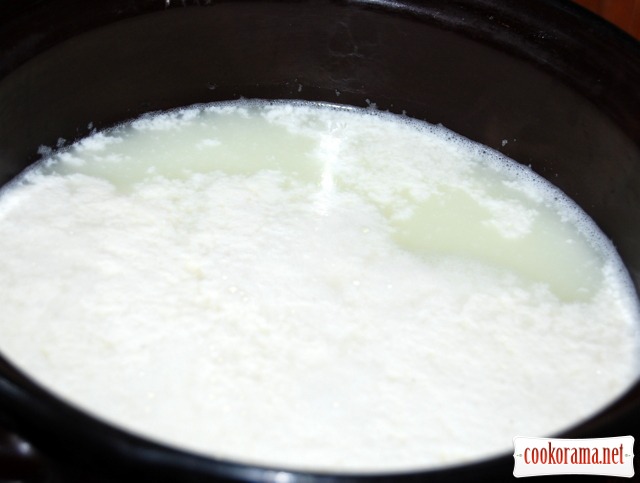 Boil the milk. Pour lemon juice and stir, until milk curtailed and separated whey.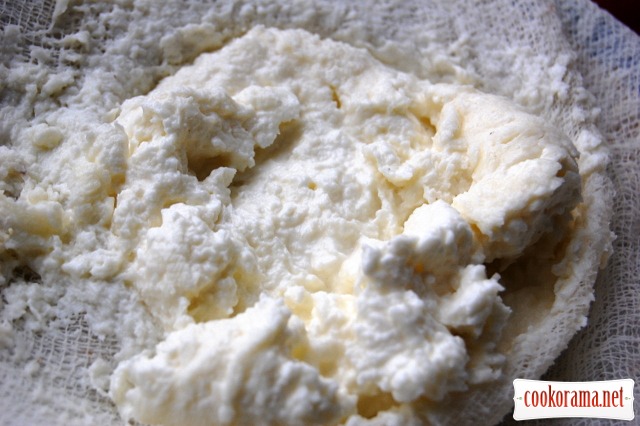 Drain whey through cheesecloth and wash cheese with warm water, pour water on top of the cheese, which lies on the gauze.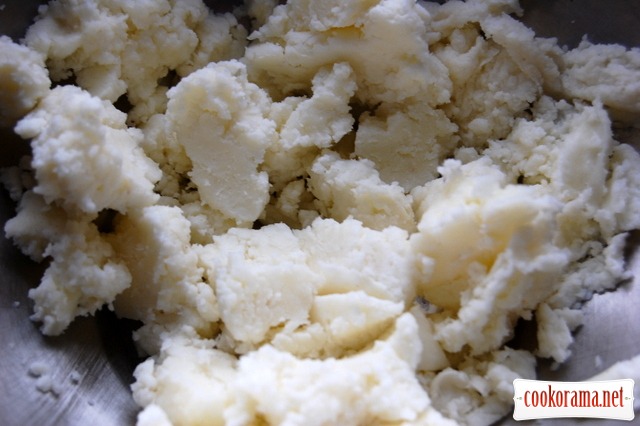 Squeeze the cheese (paneer) and start to knead by hand until it is completely homogeneous, soft and smooth.
Form small balls without cracks.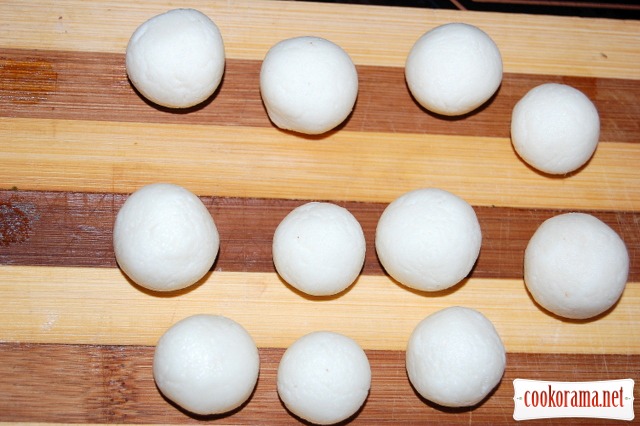 Make syrup from sugar and water. Dip cheese balls in syrup and cook on a low heat for 10 min. Then cool a saucepan with syrup in cold water.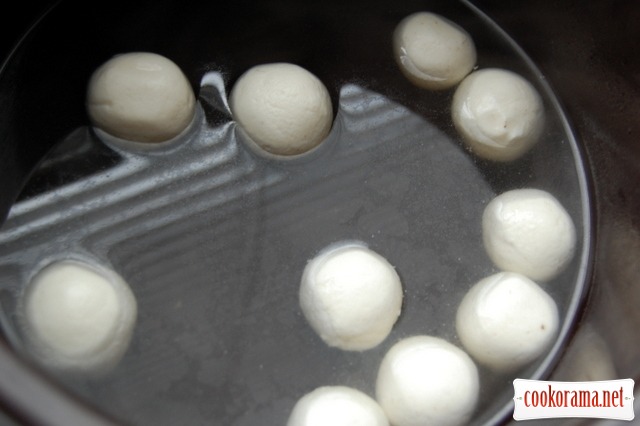 Shift rashulla in bowl, pour it with syrup and leave for 8 hours.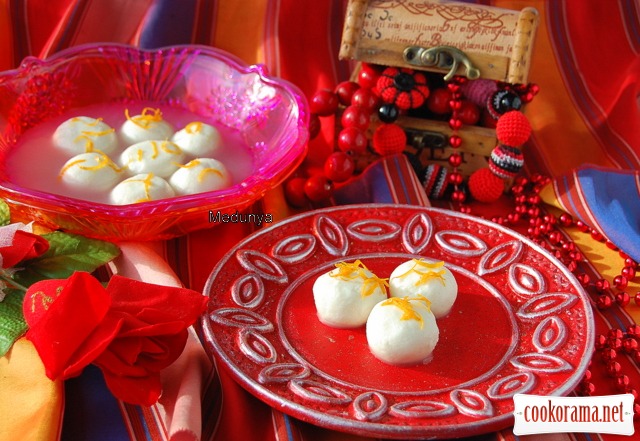 Bon Appetite!