Candies with caramel sauce and curd cream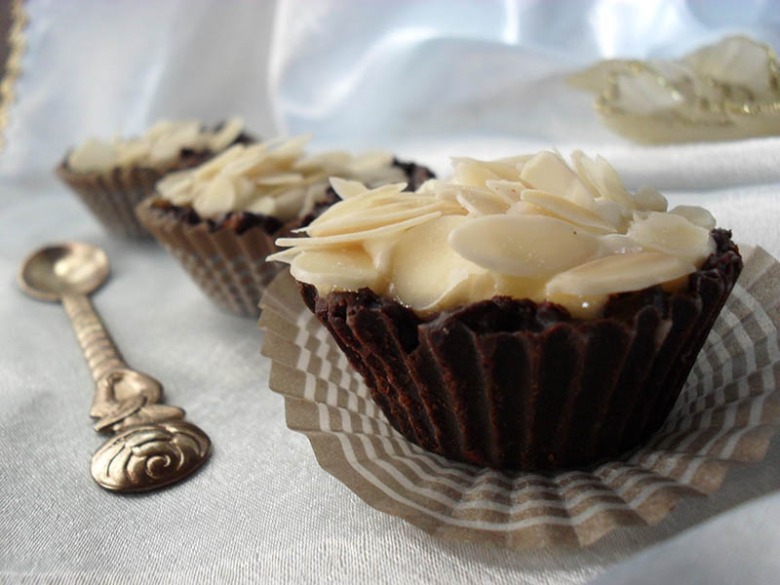 Ingridients
Base:
Caramel sauce:
200 g.
125 g.
Curd cream:

cottage cheese bar (pack)

1 шт.
40 g.
10 g.
Preparation:
Melt chocolate, add orange peel.
Grease with a brush walls of paper molds. Cool them. Do that 3 times. Put nut in each.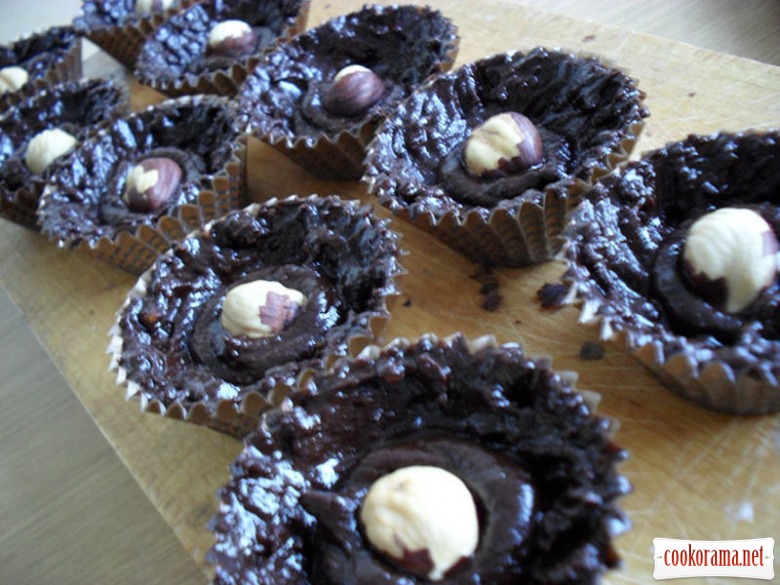 While it is cooling prepare sauce.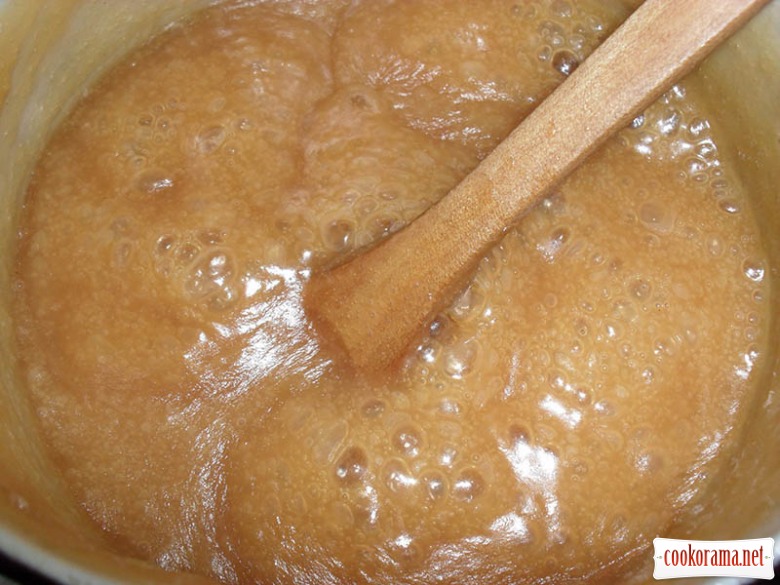 Melt sugar and add hot cream. (carefully-explosive).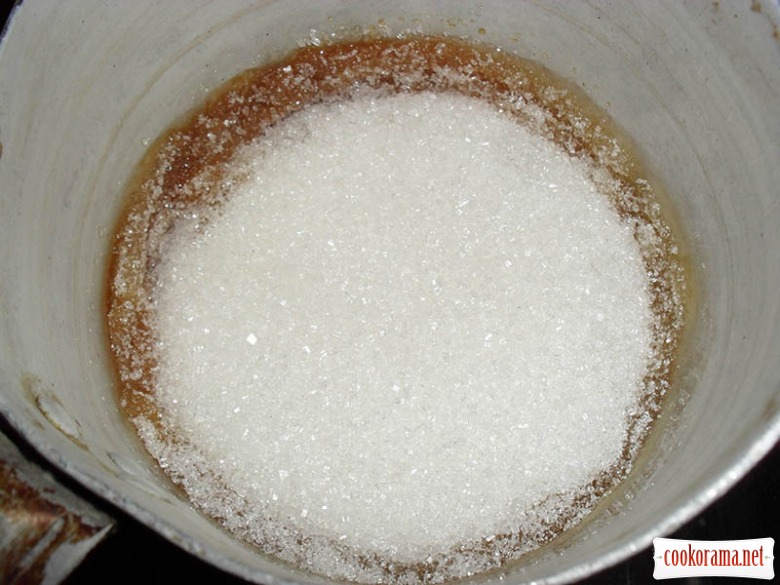 Boil until sugar is dissolved. Cool it.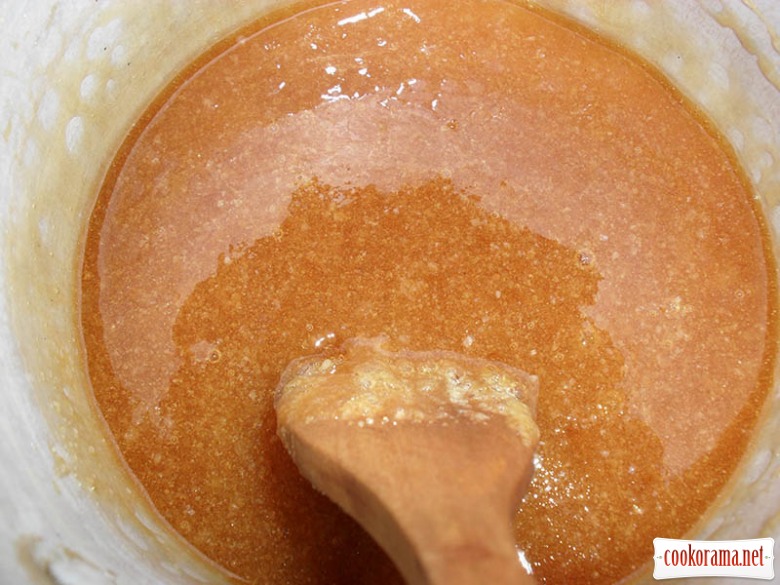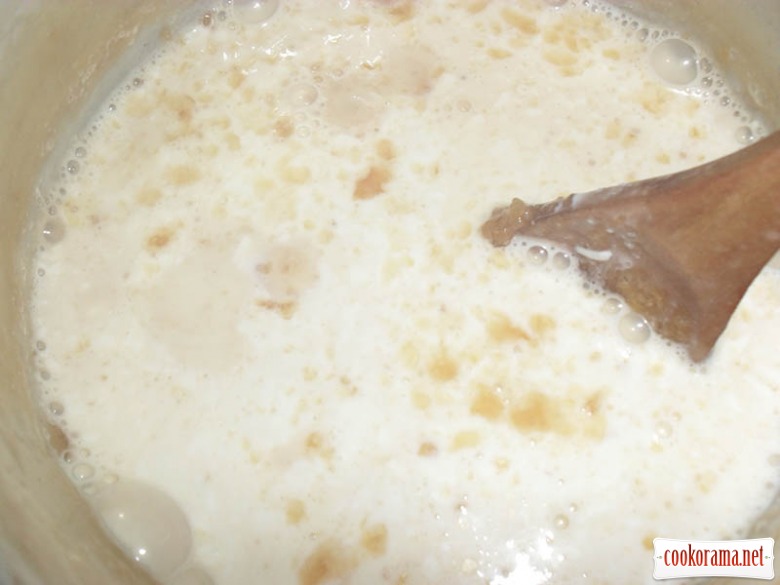 For cream mix curd bar with soft butter and peel.
Remove paper from baskets. Put a bit of sauce, then cream.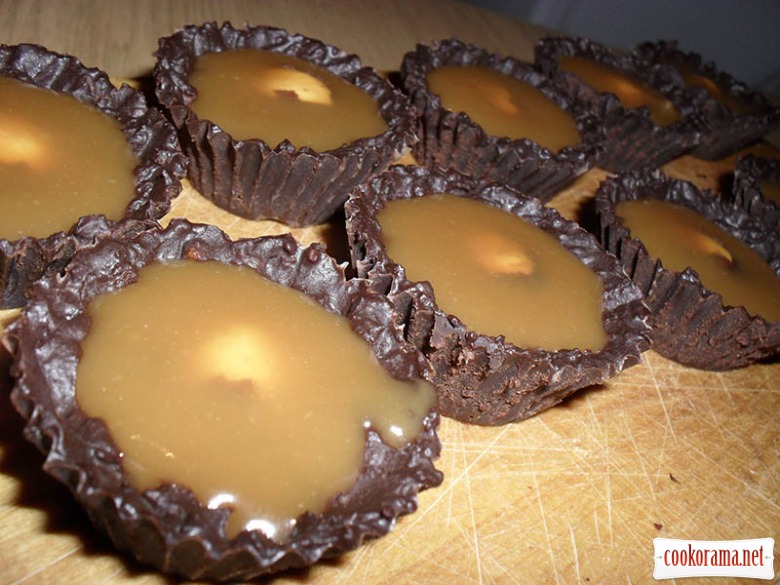 Decorate with flakes.